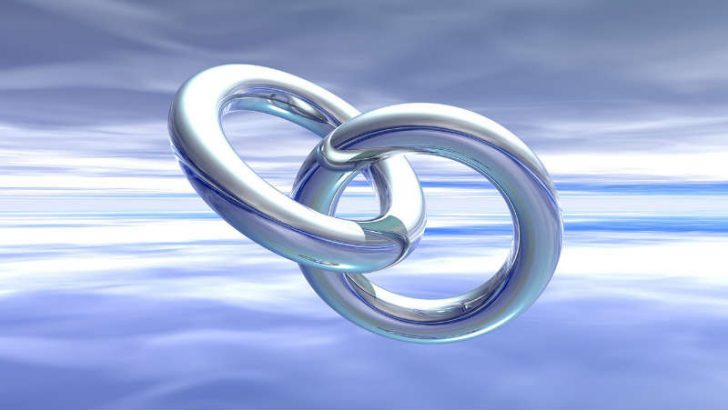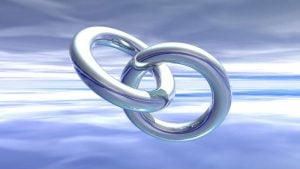 Sage has partnered with ACCA (the Association of Chartered Certified Accountants) to provide support and advice to newly qualified accountants. It has pledged £2.9 million to help practices starting up through free software and advice.
Sage has a tradition of helping small UK businesses and recently announced a £1.4 million investment in the North East region to help small start-ups. This partnership is focused on helping accountants wanting to set up a new practice in the UK.
The announcement comes after ACCA issued 886 new practising certificate this year, significantly more than 2019. This means that there are likely more than the usual number of new accountants looking to start their own business. It is this entrepreneurial segment that Sage is looking to help. Enterprise Times was able to ask Chris Downing, Director of Product Marketing, Accountants & Bookkeepers, Sage' about the agreement.
Enterprise Times asked Downing what Sage hopes to gain from this relationship?
"More practices out in the UK is an indicator of an uptick for the economy which is something positive that Sage wants to encourage. With more support for businesses, Sage can also benefit through the forecasted increase in the use of business technology. But it's not about gaining, it really is about doing the right thing.
"We have put ourselves in the shoes of new accountants and thought 'What sort of tools, support, community and confidence would I need to build and scale a new practice from nothing?'. We all have a role to play in respect of kickstarting the UK economy, so this is just one of many initiatives we are focused on."
What do start-up accountants get?
The offer includes free practice advice through the Sage University. Sage and ACCA will provide up to date advice on the latest legislation to help practices and the firms they service remain compliant. Practical business advice is also available to further help with the realities of running a business. The full list of benefits through the partnership includes:
Access to Sage University: Exclusive Sage University accreditation for the practice, through live and recorded training, accessed through a University membership
Access to a Practice Success Manager as well as Education and Enablement – to support setting up a practice, onboard and access ongoing accreditation
Additional support on managing a practice, provided by ACCA
Access to a new practitioner community that will be developed over time with input from members
Complimentary software for the first 20 clients for the first six months of the business. The software includes: Sage Accounting, Auto Entry (up to 500 credits/month), Sage Business Cloud Payroll (up to 5 clients), Sage 50 Cloud Payroll Bureau and Online Payroll Bureau
The focus on software targeted at supporting small businesses is deliberate. However CakeHR is omitted from the list, Enterprise Times asked Downing why this was. He replied: "We have focused on core products for an accounting start-up. Sage HR (formerly Cake HR by Sage) is indeed something we are exploring, but brand-new practices are typically only one or two people in size, so they would not need the benefits provided by Sage HR."
The deal includes a copy of Sage Accounting free to run a new practice. This is not, however, an unlimited offer as Downing explained saying: "For the first six months, the offer is for new practices with up to 20 users." After that period the normal rates will apply, and any additional licenses will also apply.
A wider look
This is the first formal partnership of its kind in the UK between ACCA and Sage. In the US, Sage has a deep relationship with the AICPA. Attendees at Sage Intacct events often gain CPD credits. Enterprise Times asked Downing whether Sage University would offer CPD credits. Downing answered:
"We are looking into this."
There is a good chance that Sage might accomplish this as ACCA works with several partners to provide CPD credits including David Parmenter webinars, learnsignal and ProDio.
Sage are the only company working with ACCA in this way, but it is not an exclusive arrangement. Will Xero, QuickBooks or one of the midmarket vendors look to do something similar? As Sage Intacct grows its presence in the UK, Sage may look to extend the relationship with ACCA as well. Enterprise asked Downing whether Sage is looking to create similar arrangements with other bodies such as ICAEW or CIMA?
He answered: "We are passionate about supporting the sector as a whole and work with other bodies on a regular basis. We are focused for now on delivering this programme with ACCA."
While Downing also confirmed that the partnership is only focused on the UK, he did not rule out that Sage might look to create similar partnerships elsewhere.
Enterprise Times: What does this mean?
With the COVID pandemic ongoing, it is tough getting any business started, and Sage is hoping to kickstart accountants in the same was it has helped other small businesses through the pandemic. It provides a completely free and extensive resource on COVID related matters. Paul Struthers, Managing Director, Sage UK and Ireland commented: "We know times are tough and we're here with practices every step of the way. The fact that significantly more practices have launched this year than last, despite Covid-19, shows that the pandemic has not haltered the ambition of the accountancy sector, it's our responsibility to support these new businesses as they take shape."
For ACCA, this partnership makes very good sense. It is helping newly qualified accountants at the start of their career in difficult times. Claire Bennison, Head of ACCA UK, added: "This partnership will provide ACCA members setting up in practice access to software, advice and support at a time when they really need it. We want them to get off to the best possible start and be able to support small businesses who are a major contributor to the economy. ACCA is dedicated to supporting our entrepreneurs and their growth, and providing the necessary advice and tools to ensure they stay efficient and relevant."
It means to be seen whether this relationship is a success and whether Sage can persuade ACCA to partner on the CPD credits side. The partnership is slightly different from that Sage intact has in the US, there Sage Intacct is the preferred financial management solution of the AICPA. While it unlikely that Sage gets the same acknowledgement here it is the first step on that journey.
This is a link to further information and to apply for the scheme.