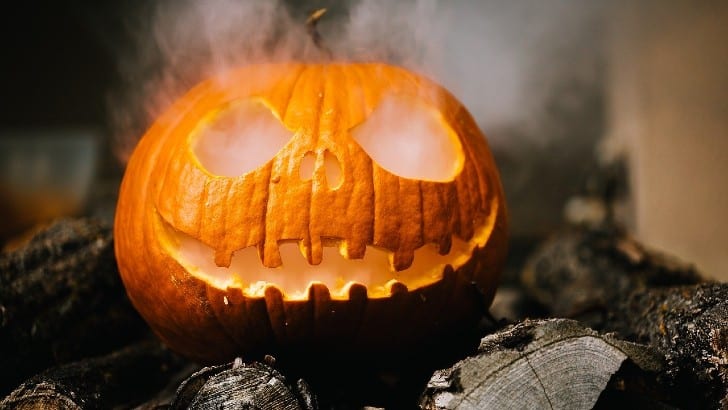 An important week saw Halloween, the clock changing in the US and the final week of build-up to the US Presidential election. PSA vendors continued to make product announcements. Replicon relaunched their PSA with a new look and embedded AI but retained the core of its first version.
Polaris will now aim to compete in what is a busy marketplace already. The Kimble Winter 21 was a huge step forward with a new data schema that will see it enhance its project and portfolio management capability into the future. KeyedIn also releases the latest version of its PPM, KeyedIn Projects.
Two different interviews published this week. Anthony Platt of Cavendish takes a look at the SaaS M&A landscape in the UK. He talks about how to value a SaaS vendor and gives some advice to SaaS startups. Ali Rayl explains how Slack ensures it delivers a top customer service. She provides some tips that other companies should take note of.
Pick of the week
Brightpearl published a study revealing the top 10 technology investments that online merchants are planning to make in 2021. While 68% are planning to increase investments.  40% have been put off from investing because of too much choice.
Web personalisation (64%)
Social media marketing (63%)
Increased online payment options (62%
Inventory management software (62%)
Barcode scanning technology (61%)
Delivery tracking (59%)
Buy Online, Pick Up In-Store (58%)
Order management software (57%
Returns management software (56%)
Business intelligence and performance reporting (55%)
Derek O'Carroll, CEO, Brightpearl commented:  "It's admirable that so many brands are offering new services to benefit customers. Though it's noticeable that merchants are once again prioritising the pre-purchase journey over the post-buy button experience with regards to their investments. Long-term, this can have a major impact on customer experience".
Acquisition
Procore has announced the acquisition of Esticom, provider of a cloud-based construction estimating and take off solution. It plans to integrate the solution to its platform during 2021. It will remain a partner on the Procore App Marketplace in the interim.
Appointment
Coupa has hired Stuart O'Neill as managing director for the Asia Pacific (APAC) region. Until recently he was APAC president at CloudSense, a commerce and subscriber management platform built to work with Salesforce. He also spent more than five years in leadership positions at SAP in ANZ.
Insight Software has appointed Joe Healey as its new COO and Stacy West as its new CMO. Healy was previously Chief Sales Officer & Managing Director of The Americas at Sovos. West previously served as CMO at Relias and was VP of Marketing at SolarWinds.
Prophix has appointed Susan Gershman as its first Chief Customer Officer. She was previously president of 18 Cities and has also worked in senior marketing and operations roles at Medworxx and Longview Solutions.
ServiceNow has appointed Gabrielle Toledano as Chief talent Officer; she will start in January. She has previously held senior positions at Keystone Strategy LLC, Comcast, Tesla, Electronic Arts and Siebel Systems. The company also appointed Apple Executive Larry Jackson to Its Board of Directors
Business
Akerna is hoping to raise $12 million in a public offering of 5 million shares at a value of $2.40.
Appian has added its low-code CampusPass solution the Ellucian ecosystem, and Appian has joined its partner community. CampusPass centralizes and automates all the key components needed for returning safely and maintaining health safety on campus
Asite has opened a new data centre in the Kingdom of Saudi Arabia, strengthening its presence in the MENA region.
Bridgepoint has partnered with Celigo and will offer its iPaaS solution to its customers, especially its NetSuite – Salesforce integration.
OneStream announced record Q3 results. The CPM vendor saw 160% year over year growth, adding 60 new customers in the quarter including 5 with more than $1 million ARR.
The Pennsylvania State University (Penn State) will now offer Oracle Academy computing education curriculum and resources across 22 campuses, which serve nearly 100,000 students. Oracle also revealed three establishments are deploying Oracle Student Financial Planning solution. They are  American University of Antigua College of Medicine, Florida Agricultural and Mechanical University, and Lorain County Community College.
Oracle opened a new dual region government cloud in the UK for public sector organisations. It will offer Oracle Cloud services, including Oracle Autonomous Database, Kubernetes, Oracle Cloud VMware Solution, and Oracle OCI services and Oracle Fusion Cloud applications. The two data centres are located in Newport and London.
SAP.iO  has begun a new accelerator in Tel Aviv with seven start-ups focussed on utilities. They include FSIGHT, Future Grid, Lemonbeat, NET2GRID, OXYGEN TECHNOLOGIES, PexaPark and Raycatch.
ServiceNow announced Q3 results. Subscription revenues were up 31% YoY to $1,091 million. It now has 1,012 customers with more than $1 million in annual contract value. It also increased guidance for the full year to $4,260 million from $4,193 million. ServiceNow CFO Gina Mastantuono commented: "In a challenging pandemic environment, Q3 was a fantastic quarter for ServiceNow. We exceeded the high end of our subscription revenues and subscription billings guidance."
Consulting firm Integreon and CLM provider Sirionlabs announced a strategic partnership to transform contract digitization and repapering processes. They will target financial institutions and their law firms impacted by the LIBOR transition initiative.
Solarwinds announced Q3 results. Revenue was up 8.5% to $261 million. Kevin Thompson, president and CEO, SolarWinds commented:  "In the face of what has continued to be a volatile and uncertain economic environment, we continued to execute disciplined expense management, delivering an exceptional quarter of profitability generating $133 million of Adjusted EBITDA representing a margin of 51%."
Teampay, the distributed spend management vendor successfully raised $5 million in a Series A-1 extension led by Fin Venture Capital and supported by existing investors Tribe, Crosscut and Precursor. The company also announced an integration with Amazon Business to provide an intuitive buying experience for employees making purchases across all Amazon stores. In a third announcement, Teampay also revealed an integration with Ironclad, the digital contracting platform.
Visma acquired Latvian company Junis Pro from SIA Tilde. Terms were not disclosed.  Its fourth acquisition in the company includes Tildes Jumis, a suite of accounting and business management systems, with more than 10,000 small and medium-sized enterprise customers in Latvia.
Zendesk issued Q3 results. Revenue increased 24% to $261.9 million crossing the $ 1 billion ARR in this quarter.
Customer
BlackLine named its new customers in Q3 2020 across North America, EMEA and APAC. They included Vimeo, Sir Robert McAlpine and Servcorp.
Tekla, the textile producer, has selected Brightpearl to provide the operational systems for its future growth.
The Kantar Group is upgrading and migrating its on-premise Deltek Maconomy solution to the cloud to better support its 30,000 workers.
Byrne & Jones Construction has selected eCMS construction ERP to replace a legacy solution and connected field teams with the office.
Elkem, a global leader in fully integrated silicone, silicon and carbon manufacturing, has selected the Icertis Contract Intelligence (ICI) platform to digitally transform its global commercial and supply chain contracting processes and ensure compliance.
Kingspan Water and Energy in the UK has deployed Infor LN ERP to 500 users across eleven sites in Northern Ireland and England. It will also deploy Infor CPQ, Infor Factory Track and Infor Birst. Danish aquaculture producer, Biomar is to deploy Infor CloudSuite Food & Beverage to 550 employees across 13 countries with the help of Columbus by2023.
Jenzabar revealed new customers of Jenzabar SONIS this quarter included The Design Institute of San Diego, the Prison University Project at Mount Tamalpais College, and the American University of Armenia. It also gained or upgraded more customers to Jenzabar One including, Unitech Training Academy, Crowder College, Morris College, Perry Technical Institute, and Zane State College
BMConsultants are helping the BAR Organization quickly process freelance worker applications for emergency COVID-19 funding in three Dutch municipalities: Barendrecht, Albrandswaard and Ridderkerk by using the Kofax RPA platform.
The D Las Vegas, Golden Gate Hotel & Casino and the soon-to-open Circa Resort & Casino have selected a combination of NetSuite and Oracle Hospitality OPERA 5 Property Management. The deployment will include Oracle MICROS Simphony Cloud and Oracle MICROS tablets and portable workstations.
Pulse Electronics, a leading components manufacturer for the automotive and telecommunications industries, has switched to Rimini Street for support for its SAP ECC 6.0 and Business Objects software.
Sage Intacct published a case study detailed how c3controls has benefitted from replacing Oracle NetSuite with Sage Intacct in 2015.
General Atomics Electromagnetic Systems (GA-EMS) has successfully implemented SAP S/4HANA Manufacturing solution for production engineering and operations for the U.S. defence and diversified technologies company's Electromagnetic Systems Group.
Sigma has enabled Migo to swiftly pivoted its marketing strategy in response to COVID-19. As a result, it improved its response rate to campaigns by 47%.
Product
CCH Tagetik announced the general availability of new account reconciliation capability further accelerating the financial close process. Ralf Gärtner, Senior Vice President and General Manager of Corporate Performance Solutions, Wolters Kluwer Tax & Accounting commented: "We are focused on continuous innovation resulting on a robust portfolio roadmap to enable the office of finance for the future. Through this latest automation, we enhanced our expert solution in the areas of close, consolidation, and account reconciliation. As a result, our customers can now execute a much faster close, increase transparency and take control of their business."
Epicor launched a new version of Prophet 21, its ERP solution for distributors New in this release is  Epicor Report Studio. This integrated reporting tool is built to help distributors make the most of their ERP data out-of-the-box. It also announced DocStar Enterprise Content Management (ECM) Essentials bundle. Quickly deployed the new solution can be used in one of three use cases: Accounts Payable and related accounting documents, Human Resources and employee files or General document management, including but not limited to contracts, client files, and orders.
Ecteon unveiled two new software modules, Exxtractor-AI and Connect-API for its Contract management platform Contraxx. Exxtractor-AI offers four use-cases: Provision Library-AI, Migrate-AI, Negotiate-AI, and Compliance-AI. Connect API will allow integration to ERP, HCM and other business applications.
Freshworks Inc releases a new Freshworks CRM build on Freshworks Neo, a reimagined digital-first platform, providing out-of-the-box customer 360 intelligence for AI-driven selling.
A new Supplier Onboarding and Diversity compliance application is now available as part of the Icertis Contract Intelligence platform. The new application includes self-service and integration to third-party sources such as D&B.
Jenzabar announced that it has upgrade Jenzabar SONIS, an SIS designed for smaller and specialized institutions, as well as the launch of a new digital engagement channel, Jenzabar Chatbot.
KashFlow, by IRIS Software Group, launched a new VAT Dashboard, enabling accountancy firms to streamline the VAT process for their Making Tax Digital (MTD) clients.
Oracle has launched Oracle Financial Crime and Compliance Management Cloud Service. It brings two decades of experience in fighting big bank financial crime to an easy-to-manage, cost-effective application suite designed for mid-sized banks.
NICE announced CXone Performance Analytics is now available on the Salesforce Appexchange. Integrated to Salesforce Einstein it products an add-on to NICE inContact CXone. The application automatically blends contact centre omnichannel reporting data with Salesforce data to create a 360-degree analysis and provide data-driven predictions that boost first contact resolution, agent occupancy efficiency and sales productivity. NICE also announced it is the first to achieve Microsoft Teams Certification for unified communications recording with NICE Trading Recording System (NTR). NTR also recently achieved Microsoft Azure IP 'Co-Sell Ready status' under the Microsoft Azure IP Co-Sell Program.
Oriana revealed version 6.4 of its low-code platform. It has delivered enhancements to the Web API, and Oriana workflow
Planful has improved its workforce planning solution within its FP&A platform. New features include:
Creating headcount plans that align with business needs
Standardizing employee compensation calculations using data from finance, HR, and operations in a central platform
Analyzing the financial impact of workforce decisions
Forecasting workforce what-if scenarios based on cost drivers
Procore revealed several product updates at its Groundbreak conference. Following the acquisition of Avata Intelligence, it has new embedded Procore Search into its platform. This provides a single and consistent search experience that uses machine learning to quickly and accurately return search results across an entire project. It has also enhanced its Financial Management solutions with Real-Time Financial Productivity, Advanced Forecasting, Enhanced Budget Detail Reporting, a new Sage 300 CRE connector, a new UI for both mobile and invoicing. It also added Dynamic Wall Elevations and Follow Me, a location-based user collaboration feature to Procore BIM.
Qualtrics XM for Suppliers is now available. It empowers organizations to identify key areas of improvement across the source-to-pay process to help secure critical supply, increase cost savings, mitigate risk and improve business agility. It does so by leveraging data from SAP S/4HANA, SAP FieldGlass and SAP Ariba.
ServiceNow added new operational risk and resilience capabilities to its GRC functionality. They include new operational resilience management and enhanced third-party risk management features.
Salesforce extended its Salesforce Anywhere App with real-time data from Quip documents, spreadsheets and customizable business process templates.
SuiteCRM released 7.11.17 & 7.10.28 LTS. The releases mainly include security fixes and are important to update.
Sunrise Software has released a standard integration with Microsoft Power BI and added interfaces with MS Teams and Jira via REST API for its ITSM and MSP service desk software.
Research
An Oracle Retail survey of more than 5,000 global shoppers shows nearly 60% will spend the same or more on gifts this year. Most do not want to deal with returns this year, only 38% compared to 77% last year.  Mike Webster, senior vice president and general manager, Oracle Retail, commented: "The holidays promise to test a retailer's ability to serve customers how and where they want to shop. With customers shopping both online and in-store, and taking advantage of new retrieval options such as curbside pick-up and 'buy online pick up in-store,' retailers are going to have to be firing on all cylinders to meet customer expectations in an already difficult environment."
Oxford Economics, the Society of Human Resources Management (SHRM) and SAP SE released a survey that identifies the challenges and changes in workforce management. Key findings from the SAP SuccessFactors report include:
78% of U.S. respondents and 63% of non-U.S. respondents said they expect flexible work policies to be a talent differentiator,
Only 38% of respondents plan to invest in learning programs for reskilling and upskilling over the next 12 months. That drops to 22% among U.S. respondents.
On equal pay, only 46% of U.S. respondents said they are likely to adjust wages or salaries to address pay inequities, compared with 85% in China and 64% in the United Kingdom.
An SDWorx survey discovered that 9.4% of UK businesses have implemented a fully automated, digitised and/or integrated HR and payroll process, or system. Also with it placed 17th out of 19 on the businesses priority list, it seems unlikely to happen in the coming months.
SYSPRO published research that shows manufacturing and distribution companies are accelerating digital transformation programs. Key findings included
73% will look to invest in remote work technology.
Supply chain disruptions impacted 60% of businesses during the pandemic.
42% of businesses stated that they would re-shore manufacturing operations.
Only 38% of businesses felt that their business systems were adequate to handle the disruptions.