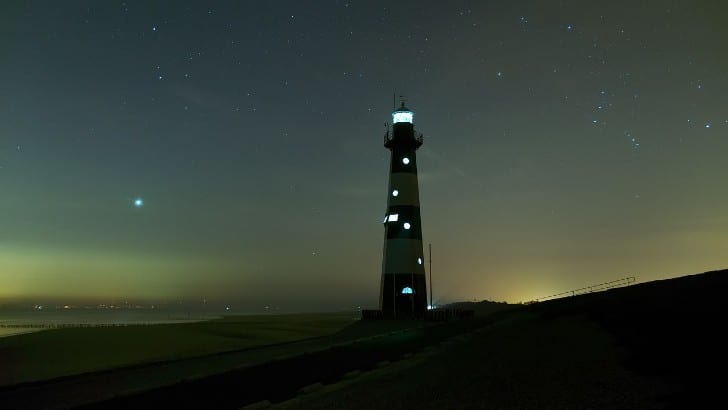 Two years and $20+ million in development costs are what it has taken to create Polaris PSA, the next generation of Replicon PSA. That is according to Suresh Kuppahally Executive Vice President – Product, Engineering and Cloud Operations at Replicon when Enterprise Times spoke to him this week.
Replicon is perhaps better known for its Time Intelligence platform which is used widely across the globe. It recently announced its availability on the SAP marketplace for that application. It has now brought out a new look PSA that it hopes will become a significant solution in the PSA market. Replicon is promoting the solution as the "World's First Self-driving PSA". The justification for this is that it has built an intelligence engine that constantly interrogates the data and provides insights across the solution.
Raj Narayanaswamy, co-CEO of Replicon Inc, commented: "There's a recurring theme across the thousands of services customers we work with, which is that they are falling short of their overall profit potential, with undiscovered opportunities in bidding, utilization, expenses, and billing. We created the Polaris Self-driving PSA Solution to solve this problem so that firms can make better decisions, based on a real-time, accurate, holistic view of their total business across practices, clients, resources, projects and roles."
Is this a completely new product?
The good news for 8,500 customers of Replicon PSA is that it may look like a completely new product, but it isn't. Enterprise Times asked Kuppahally about the migration process for existing customers; he answered:
"It's actually not even a conversion. It's all built on the same Replicon platform. That's one of the other objectives that we had when we started the journey. How should we do this? It should be a painless exercise; it should not be a data migration. That's how we have built it if you are an existing PSA customer of Replicon, it is turning on a switch model. Most of the other data that we have in the current version will show up in the new version, that is the seamlessness that we have brought into this product."
What this also means is that the functionality with the new product includes more than Replicon PSA. It also leverages the capability of the Replicon platform. This means that it supports global operations, has support for more than 20 languages and many more currencies. It also retains the same authentication and security features.
Replicon highlights six advantages that Polaris can deliver:
Up to 10% increase in solved revenue leakage
Up to 90% decrease in administrative overhead
Increase average revenue per resource
5-10% increase in resource utilization
6 times increase in resource planning horizon
Reduce compliance risk for global accounting standards
What is Polaris?
Replicon first launched a PSA in 2013, over the last two years it has made little improvements to that solution. Mainly because in Kuppahally's words, it has been "redoing the product from the ground up."
The basic functionality for Polaris, therefore, included what most other PSA solutions have. It includes:
Project Delivery management
Resource management
Task Management
Resource Pool Management
Project Financial Management
Project Billing and Invoicing, including taxation
BI/Analytics/ Report
Administration
SmartBeats
SmartBeats is the AI-powered interface that provides insights across the application from applying intelligence to the data held in the solution in real times. It provides instant information about work completed, work to be done, and estimated completion.
SmartMatch provides a first-generation AI-powered resource recommendation engine. There is also SmartBudget which provides a modelling engine to simulate cost, price, margin, and profitability for projects.
Core to Polaris is a completely new responsive modern design. This was built using React JS framework on the AWS platform; the solution works across desktop, Android and iOS devices.
Polaris users work in customisable dashboards or can leverage Slack or MS Teams bots if they work in those environments. However, in our brief look at the solution, it was not clear how much functionality the bots can provide.
One source of truth
This is the well-worn phrase that Replicon are using to describe how Polaris contains all the data that customers need visibility of. Kuppahally explained: "Our goal was to make sure that there's less dependency and other systems, having the data natively available wherever possible. So you don't have data silos."
To achieve that Replicon has build native products for the Salesforce AppExchange and on the SAP Marketplace for SAP HANA. This enables a real-time feed of relevant data to be drawn into Polaris.
There are a host of other integrations completed:
CRM: Salesforce, Microsoft Dynamics, SugarCRM
Finance: Oracle, SAP, Sage, Workday, QuickBooks, Microsoft Dynamics
Project and Task Management: Asana, G Suite, Slack, MS Project, Jira
Once ingested this data powers further functionality within Polaris, which includes Revenue forecasting. The product has analytics views based on both Power BI and Tableau using an OEM licence. There are also connectors for both that will allow customers with licenses for those products to expand usage of them quickly.
The future
There is more to come. Kuppahally said: "We have created a data science team to figure out, for example: continuous project risk assessment, and provide that calibration to project managers? What is the risk in this project, looking at scheduled risk, looking at margin risks."
The team will also look at resourcing, better understanding of hidden resources and their use across multiple projects with multiple criteria. Roadmaps are categorised into four streams. With a continuous delivery model, Replicon will drop updates regularly during 2021. The roadmap streams and items are:
SmartMatch

Configurable matching engines for demand match and fulfilment
Talent and skills management integration

Sales Engagement

Demand workflows automation
Demand approval and fulfilment workflows

SmartBeats

Zero-touch Beats with Time Intelligence platform
More Beats Apps & IoTs

Self Driving PSA

Deep learning with Data Science & AI/ML
Autonomous decisions enablement
Alongside these streams, Replicon will also enhance the Project Portfolio Management (PPM) capabilities of the software.
Availability and pricing
The solution is already available in six AWS regions. Replicon said some customers are already going through the migration process.
The pricing is also fixed at $29 per user per month; for all functionality, there are no tiers for the solution. Kuppahally said: "Every other vendor goes with a feature function a model. Our goal is to provide a wholesome product that brings harmony to the day to day operations. We don't want to create multiple tiers and start haggling on features and function.
"We include everything in the product because the goal is to make sure that the customers have every capability they would need to operate a Professional Services organisation end to end right from budgeting, all the way to invoicing, and collecting cash and revenue recognition, the whole nine yards. The goal is to make sure that customers understand that we care about them being successful."
Enterprise Times: What does this mean
Replicon PSA has been relatively dormant, that is about to change. Kuppahally revealed that there are already several events planned and having invested $20 million in R&D the company is likely to start pushing this new product hard. What it will need to do is quickly release some customer stories using the new solution and how it has changed those Professional Services Organisations for the better.
The new product looks good; there are still many questions to ask about the capabilities of the solution and only once used in earnest will organisations see whether it delivers the advantages that Replicon highlights. Replicons Time intelligence platform is used widely across the world and with a modern PSA available and integrated to its platform could become a significant player in the market.