Enterprise Times had the opportunity to sit down with Anthony Platt, a Partner at Cavendish Corporate Finance LLP, one of the leading mid-market M&A advisors in the UK and part of the finnCap Group. Platt himself has worked in the sector for 12 years, spending seven years at Grant Thornton until recently. He specializes in technology in areas such as software, vertical applications, IT managed services, cyber-security and telecoms. Platt is an expert on the SaaS M&A market, and it was around this topic the conversation centred.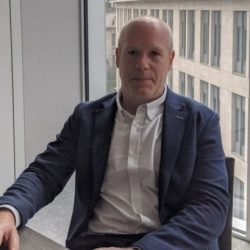 What work are you involved in at Cavendish?
"We take businesses out for sale, or we do buy-side services on M&A and acquisitions. That involves preparing a business for sale, making sure everything's robust and resilient in terms of the financials, locating and identifying the buyers. We know the buyer communities out there pretty well, both in the UK and globally. We present UK businesses for sale. Then in the wider finnCap Group, we also do IPOs in secondary fundraisings."
In terms of the M&A side, what is hot for UK SaaS at the moment?
"Wealth management and insurance. We've seen some transactions with the likes of Acturis, which was around a £600+ million deal, last year. There was also Sequel in 2017, which was an insurance software business. Where you have a particular vertical market, and you've got a buyer or buyers who need to buy new technology, it tends to be where things are hot. It's probably easier to identify where things are not hot, perhaps around retail and hospitality for obvious reasons given the last six months. Particularly hot areas are enterprise software, vertical applications and across legal tech, construction, technology, government and health."
While the retail market is currently depressed, with new requirements such as touchless systems, it seems slightly odd that this sector was so quiet. Is that increasing transactions at all?
"I was speaking to a retail technology player yesterday. The retailers simply aren't upgrading their systems. They're not putting that investment into upgrading their technology. There are some things on the horizon, which are game-changers, particularly in relation to digital payments and footfall. The retailers aren't in a position to pull the trigger and, put that investment in. So a lot of it's stalled."
Do you have any examples of recent deals?
"We've been pretty active in the SaaS space. The key deal we did recently was the sale of CaseLines to Thomson Reuters, which is a fairly typical UK business. It was an awesome outcome for the stakeholders. It was a great process where we worked with our US colleagues. We spoke to a select group of buyers who knew it was going to be a valuable asset."
Who is buying?
Do you see consolidation in the technology markets or are the industry leaders buying up technology solutions to improve their operations?
"The main consolidation is happening across software companies in particular verticals who serve that market. Take health tech. Allocate and Civica have been very inquisitive in consolidating businesses in that particular vertical. Access and Advanced, who are big UK software companies, have been very active in acquiring.
"There is a bit the other as well. Invesco, a fund management business, acquired Intelliflo from Hg capital. That's acquiring a wealth management platform at pretty close to 10 times revenue multiples. Most of the consolidation is happening within software, buying more software. Every now there is an industry player, buying something to change how they go around their own business.
"A lot of this is about efficiency gains, and enabling better customer service and information flows within the organisation. That's what an awful lot of this generation of  SaaS products do. They're taking old clunky software, and redoing that to disrupt markets and make things easier, more efficient and actually, quite often mobile. The previous generation of software products didn't really do that."
What about Private Equity firms buying from other Private Equity firms?
"Private Equity have been the biggest buyer of PE assets for some time in the UK mid-market. They love it.  If you can find a 90%, recurring revenue business, which has got £10 to £30 million in revenue, is profitable, and seeing 20% to 50% growth, you could sell it ten times over."
COVID
How did COVID change things? Was there a kind of dip in M&A and is it returning to historic levels?
"The deals did fall off a cliff in April, May and June. If you were an investor, and you were looking to acquire a business, you took a breath just to figure out what were the consequences of what was happening in the market. Everything has come back incredibly strongly.
"If you look at the NASDAQ that's 6-7% above its highs from April. All the US indices have bounced back pretty strongly led by the technology stocks. That's just reverberated into the UK mid-market. The software sector has remained strong and will remain strong. They are growth businesses; people have been increasing their licence or user numbers on an awful lot of platforms because people have been working from home.
"There's been some upsides for a lot the businesses out there. Just look at Zoom and what's happened to that application. In reality, the software sector has remained pretty robust, deal volumes dropped for Q2, but we expect Q3 probably not to be at the levels of last year, Q4 to be slightly below but still pretty robust."
Scaling up the UK
Historically UK businesses have failed to scale up. ET asked Platt whether that is changing?
"This is something that I think about daily and tweet about. A big platform in the UK for SaaS would be probably Acturis. It is probably £100 million in turnover and £45-50 million of EBITDA. It is a tiny business compared to the Salesforce and Workday. A big SaaS business in the UK would be over 10 million in revenue."
Why is the UK failing to scale up businesses?
"The funding in the early stages of SaaS isn't quite as mature as it is in the US. Understanding of the dynamics and KPIs around growth SaaS software businesses is more developed in the US. They're prepared to put more money in because they understand the rule of 40 and around top-line growth and margin growth.
"Then it's a market piece. Our end market is the UK, and you could say Germany and France. But you need to get all the language done on most B2B software in those markets. That becomes quite difficult and requires more investment."
Should the government do more to help organisations move from that startup to scale up?
"I'm not sure what else they could do. I'm not sure it's a government issue. It's very much cultural and having the right ecosystems put in place. "
Platt cited two reasons; US investors are willing to invest tens or hundreds of millions in startups. In the UK that figure is normally millions. Also, more entrepreneurs need to re-invest into the UK startup ecosystem, in a similar way to how it happens in Silicon Valley and other parts of the US.
On funding
Should startups look to bootstrap themselves or take funding?
"If you're a SaaS software, you've got to go funding because of the investment you've got to make. I've got a lot of respect for the guys that tried to bootstrap it. But if you look at the success of venture capital and private equity in the UK and US, it's quite clear which way you have to go. Entrepreneurs need to be savvy about the deals that they're doing. I see a lot of entrepreneurs give up an awful lot too early. They need to be more savvy in the deals they do with the VCs."
When should startups consider funding?
"People need to do some early-stage funding with the right sorts of people. What stage is your Series A? You've got to get some KPIs and metrics. There are different hurdle rates in revenues. If someone's got 5 million of revenue, they're at a very different multiple valuation, multiple to someone at 1 to 3 million.  Again, that changes at 10 million. At 1-3 million you are looking at four times revenue, at 5 million and above, you are looking at six times and above. If you can get above 10 million revenue on a pure-play SaaS business with all the right characteristics, you're talking nine to ten times."
What are those key metrics?
"Customer churn, revenue churn, your customer acquisition costs, sales growth and gross margin. There is a whole load of benchmarks out there."
Do you have a tip for a business owner looking to be acquired?
"They need to think about their vision, and I wouldn't restrict to just UK. Think about being global companies these days. If you're a global company, that's where you get the premium valuations from."
What does the future hold
If you're a UK business looking for exponential growth, do you need to consider a US operation to get US PE involvement?
"Very much so. We're seeing more and more of it. US Investors are also coming to London, Sequoia, Battery, Accel KKR. There's a lot of characteristics about the UK market, and about UK SaaS, which is very attractive. I do honestly expect there to be an explosion of very successful businesses.
"We've probably had in excess of £30 billion invested in UK technology in the last couple of years. I think that will produce some absolute superstars. Some of this has been driven by US investors coming to the UK market. US guys coming to the UK just means it unwrapped an awful lot of the investment process and allows bigger sums to be invested in some great UK technology businesses."
Are there other routes for UK companies beside acquisition?
"We've seen in the US an awful lot of IPOs go through. Snowflake is the big one, and we're not seeing that come through in the UK markets. We've seen some IPOs in the last couple of weeks, but they're not specifically software. That is also going to be a very good route because if they've got the right KPIs, the right metrics and right revenue growth, those businesses are going to attract massive premiums for institutional investors on the market if they go the IPO route."
Is the UK becoming more like the US?
It seems as though the answer to the question posed in the headline is yes. With US private equity firms looking to invest in UK firms such as KCS and Kimble Applications, it seems as though some firms might make it to the FTSE 250 in the same way that Sage managed.
Platts view on investors has exceptions. There are several angel investors that have led successful SaaS businesses and are now looking to re-invest in new ones. Stephen Kelly being one obvious example. Until the UK has larger companies and those founders exist with hundreds of millions, that Angel ecosystem will remain in the shadow of the US group.