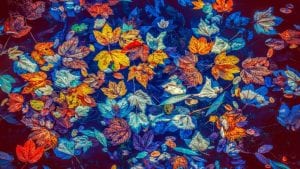 More conventions this week with a wealth of new products and other announcements. Unit4 announced a next-generation microservices architected ERP, ERPx.  Workday launched Talent marketplace. Both Receipt Bank and Tray.io unveiled new products as well. As autumn arrives, more online events continue to fill the diary; however, many people yearn for the return to in-person events. The inability to have casual conversations and network is starting to impact relationship building. There are moves to solve this through technology, but will they appeal to every generation?
Pick of the Week
Appian published findings from research into the UK public sector's approach to digital transformation during the pandemic. Dods Research conducted the "Government Transformation in a Post-Covid World" survey. It found that two of the top three goals for digital government are operational efficiency improvements (90%) and simplification (78%). Intelligent Automation is critical with:
80% currently implementing automation.
69% agreeing that 'in the future, automation will support my organisation to address operational challenges'.
65% of government technology leaders either currently implement or plan to implement Intelligent Document Processing (IDP).
56% either currently implement or plan to implement Robotic Process Automation (RPA).
It highlighted ten recommendations for government digital transformation post COVID.
Consider automation to speed up processes and efficiency
Strive for simplicity
Improve the government worker and citizen experience
Consider low-code options
Invest in the right solutions and save money
Source and retain talent and skillsets
Place security at the core
Modernise infrastructure with scalability
Adopt a culture for the future
Improve the availability and quality of data
Acquisition
Advanced Systems acquired Mitrefinch, a global provider of workforce management solutions. Advanced Systems International, a JV held by both companies was also acquired. It was also the main distributor for Mitrefinch in Ireland.
BMC is to acquire ComAround and its solution ComAround Knowledge, a cloud-based AI knowledge management software. Terms were not disclosed.
Clayton, Dubilier & Rice (CD&D) has completed its acquisition of Epicor. The transaction values Epicor at $4.7 billion.
Churchill Capital Corp II is to acquire Skillsoft for $1.3 billion and Global Knowledge to create the leading corporate digital learning company. The total deal size is $1.5 billion. The deal includes a $100 million cash injection from Prosus. Jeffrey Tarr, the former CEO of DigitalGlobe and President & COO of IHS, is to serve as the company's Chief Executive Officer.
Nintex completed the acquisition of K2 Software Inc; Nintex did not disclose the terms.
Appointment
BMC has named Marc E Rothman as its new CFO. Rothman was previously CFO at Verifone.
Brillio has hit the pause button on growth through acquisition with the appointment of Shiv Pathak as Global Head of Corporate Development to lead inorganic growth.
Ivanti named Melissa Puls as SVP and Chief Marketing Officer. She was previously senior vice president and CMO at Avid.
Logi Analytics has appointed Kevin Greene as its new CEO. Steven Schneider steps up to the role of Executive Chairman.
Nexthink has appointed Jeffrey Mitchell as Chief Revenue Officer.
Business
Boomi announced an iPaaS alliance with Snowflake. It will provide customers with an accelerated path to the cloud, complete access and view of data to power their business.
Brightpay has integrated its Payroll solution to AccountsIQ financial software. Darren Cran, COO of AccountsIQ, commented: "It's great to partner with BrightPay, a fellow award-winning software company. This seamless one-click integration between both software, using our dynamic API, will not only save time and speed up payroll but it will also enable users to analyse their monthly payroll by GL code and multiple BI codes (dept, project, division etc.)''
Cornerstone has released a new integration to ServiceNow. Users of ServiceNow HR Service Delivery solution can now integrate to Cornerstone Learning. Heidi Spirgi, Chief Strategy and Marketing Officer, Cornerstone commented: "Integrated with ServiceNow, we can now offer our customers and their people a more streamlined experience between the two platforms. Employees will now be able to launch training directly from the ServiceNow Employee Service Center. This is a critical step in realizing our learning in the flow of work vision by bringing learning directly to the employee in their work and productivity tools."
Genius Solutions has formed a partnership with the City of Québec's Vision Entrepreneuriale Québec 2023 program. It will help the ERP vendor expand its reach across North America.
Jitterbit has extended its channel ecosystem in Japan with three new partnerships: Rococo Co, Blue Tiger Consulting and AllConnect.
Oracle Cloud Infrastructure Government Cloud Services has obtained FedRAMP JAB P-ATO accreditation.
SAP.iO Foundry kicked off its Paris cohort. Focused on procurement companies it includes Archlet.io, Chai, Deployed, Flowlity, Per Angusta, Scalue, Trustpair, and Winddle.
The ServiceNow NOW platform will be available in the France Azure region from January 2021.
Customer
Volkswagen Group of America has deployed Appian Workforce Safety Solution to support the phased return of its workforce during COVID-19.
Kidcentral Supply, the wholesale distributor, has re-implemented Brightpearl after what seems a brief flirtation with another vendor.
Sublime Yachts is a bespoke charter company has leveraged the bank feed integration provided by Revolut Business and Clear Books to tie together its bank transactions and accounting system.
Tri-City Electrical Contractors, Florida's largest electrical contractor, has migrated to CGC's Hosted eCMS ERP.
Octo, a Netherlands-based "smart building" solutions provider, is using the Mendix platform to digitally enable remote building management and inspections for real estate managers and property owners.
In the UK, Cleveland Police has selected NICE Investigate for Digital Evidence Management Process Transformation in the Cloud.
HomeChoice Holdings Limited, one of South Africa's largest home shopping retailers and financing providers, has deployed Oracle Retail planning and optimization solutions to drive more sales and enhance the customer experience. National Instruments (NI) is leveraging Oracle Fusion HCM Analytics to inform its decision making about a return to work post COVID.
Qualtrics announced several customer wins this week. They included Traveloka and SHL, Univision selected Qualtrics BrandXM, and Invitae selected Qualtric CoreXM.  Tesco Lotus also selected EmployeeXM. Tesco Lotus selected Qualtric CustomerXM
Ramco is to implement Ramco Aviation M&E MRO Suite V5.8 for a leading helicopter OEM, to transform its global MRO operations digitally. It did not reveal the name of the company or its location.
Metropolitan Water Reclamation District of Greater Chicago has switched to Rimini Street support for its SAP Applications including SAP Business Suite 7/SAP ECC 6.0, Business Warehouse and Business Objects.
IDP Education, a global leader in international education services, has implemented SAP Ariba and SAP Concur solutions to simplify its procure-to-pay processes across its global operations.
North Wales Fire and Rescue Service is to implement a TechnologyOne ERP solution.
NJ Transit is to deploy UKG Dimensions Cloudsuite (formerly Workforce Dimensions) across its workforce.
Ultria revealed a global electronic components manufacturer has selected Ultria's AI-powered Contract Lifecycle Management Suite. It did not name the company, though.
Using a combination of Snowflake and Sigma, Yesware is now a 100% data-driven company. In doing so, the sales enablement platform but customer acquisition costs in half.
Product
Accelo revealed its latest updates including new navigation and fixes for its Salesforce integration, and several other minor fixes.
Akerna has launched  MJ Retail Point of Sale Solution. MJ Retails available at no cost for customers that sign up to MJ Payments. Existing MJ Platform customers can also upgrade to the new solution at no cost.
Appian unveiled Appian Connected Claims for insurers. Built on its low-code platform Appian Connected Claims is quickly deployable and can create a 360 customer view without replacing existing systems.
Boomi has unveiled updates to its AtomSphere platform. They include AtomSphere Go, a frictionless self-service buying experience, and Project LightSpeed, a personalized data synchronization solution powered by Boomi's Intelligence and Platform Services that is incredibly beneficial to non-technical users.
DSI released the latest version of Cloud Inventory. Mark Goode, President and CEO for DSI commented: "We're excited to announce the new release of Cloud Inventory. The solution truly brings breakthrough inventory control without boundaries to supply chain leaders. With recent supply chain disruptions, the lack of inventory visibility and control has become a hot topic in boardrooms. When people talk about supply chain disruptions, what they really mean is access to inventory. Companies need to look differently at how they manage their inventory, and Cloud Inventory provides the perfect, flexible layer to restore control and optimize the supply chain."
ECI Software Solutions has added OEM Connect to its PO Processor platform. This integration will offer e-automate customers improved ordering efficiency and pricing visibility.
Keap published a blog detailing recent updates.
Nice unveiled the Fall 20 release of CXOne. It included:
Enhanced Remote Workforce Agility & Agent Engagement
New AutoDiscovery of Trends Across Digital and Voice Interactions
a new Business Intelligence (BI) for Deeper Operational Visibility
New Real-time Customer Authentication Streamlines Agent and Customer Interactions
Pipedrive has released updates to Pipedrive Insights. It added revenue forecasting and the ability to filter and view results by Products added to the deals in your Deal Reports.
Qualtrics released an addon for Community Hospitals as part of CustomerXM. Qualtrics healthcare suite complies with HCAHPS and enables hospitals to collate and analysis patient and employee experience.
SAP launched the SAP Customer Data Platform, a next-generation customer data platform (CDP) that aims to allow organizations to redefine the customer experience across every engagement, from commerce and marketing to sales and service.
ServiceNow launched Connected Operations, a powerful new solution that bridges IoT data with ServiceNow digital workflows so enterprises can monitor and manage critical infrastructure, get a faster return on their IoT investments, and pursue new business models. It also added a new health and safety testing app to the Safe Workplace suite.
SolarWinds has added several IT Asset management integrations to SolarWinds Discovery. They include connections to Microsoft Azure, the SolarWinds Orion platform, and it will also add an integration to Jamf in Q4 2020.
SugarCRM launched a new cloud-based omnichannel customer service solution, SugarLive. It embeds Amazon Connect omnichannel contact solution into SugarCRM Service Console. It also released  Nurture Builder capability in Sugar Market to optimize prospect engagement and conversion. As part of the announcement, it revealed it had completed the rollout of SugarCloud to UK and Singapore data centres.
Tableau introduced Data Literacy for All; a free seven-course educational offering focused on empowering everyone with the fundamental ability to explore, understand and communicate with data.
Yellowfin announced version 9.3 of its analytics platform. There were three key areas of improvement on the solution: a Javascript API, improved REST API, and improvements to dashboards and presentations.
Research
A newly published IDC Vendor Spotlight, sponsored by SAP, "Partner Opportunity in a Changing World," forecasts that SAP partner revenue could expand from US$141 billion this year to $260 billion by 2024. Also, IDC estimates new employment in the ecosystem will rise to 1.6 million employees by 2024, up from 1 million in 2020. Of the 600,000 new employees to the SAP ecosystem, 280,000 will be net-new consultant roles.
Xero has completed research that looked at the challenges and actions of small businesses during COVID across the world. The research highlighted six themes that consistently appeared that were common across successful organisations:
An increase in the range of products and services
Improved customer engagement strategy across multiple channels
Operational improvement for finance, supply chain and employment management
Increasing online revenues and more adoption of SaaS solutions
Leveraging help from government and other ecosystem support
They make greater use of consultants, such as accountants and bookkeepers and also apply data-driven decision making.
Rachael Powell, Chief Customer Officer at Xero, commented: "It is a critical time for small businesses around the world to focus on a few areas to improve their ability to survive. This research reveals the unique role they play in our communities as well as the variety of ways in which they can build resilience. How these small businesses expand their capabilities, communicate with customers, adopt new technologies and get support will define their success while we continue to navigate with this pandemic."