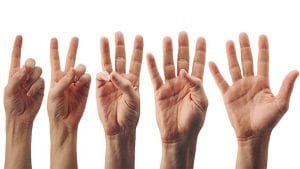 It is incredibly important for organizations with ERP projects planned for or underway to execute the implementation and delivery in a timely and successful manner.  While many teams have been able to run their projects virtually since the pandemic struck, for some, it's proving more difficult. So, how do you make sure the implementation of your new ERP system lives up to the vision and promise of the plan? Here's what, in my experience, you should focus on.
1. Ask if you're ready for an ERP implementation
Replacing an ERP system is not a trivial task. After all, the last one was probably implemented over a decade ago and has seen several changes. Do not underestimate the amount of planning that is required. Planning should not strive for a perfect design, in a world of constant change that is often paralysing. Instead, a more agile approach is required. Also, while on-premises ERP solutions were major technical projects, the ERP implementation of today is more about change management than technology implementation. While the project to replace a legacy ERP can be completed, a modern SaaS ERP is constantly evolving along with everything else around us in the world.
How is this achievable? Be prepared to put your best people on the project and keep them committed. Your supplier will do a lot of the groundwork, but the organization must demonstrate leadership to make the implementation a success.
2. Do strategic, technical and contingency planning
Detailed planning is critical at both the strategic and detailed technical levels – and these must happen in unison. The vendor brings the technology and experience. How you're going to work with the business to change processes to align with industry best practice built into the new system, and vital contingency planning must be built into the overall project plan. Often with complex projects things don't always go as expected, so be prepared to answer 'how do we get over this?' so you can get back on track swiftly.
3. Take the opportunity to improve business processes
As you're thinking about your business requirements and implementation strategy, it's essential to take the opportunity to rethink and renew your processes. Modern cloud ERP should deliver good practice processes out of the box. What you can't do is build old processes into a new system. Take advantage of the experience of the software vendor and maximise it to the full. Align to the software and simplify your processes based on industry best practices, identifying process gaps where you have an opportunity to innovate and address them in a way that drives competitive advantage.
4. Stay focused on the overall goal
Not seeing the wood for the trees? We've all been part of those projects. It starts out well, everyone gets the big picture, and then we end up stuck down a functional rabbit hole. The dedicated function-based teams focus on solving problems in their areas like Procurement, HR or Finance, but lose sight of the interactions between each other. This cannot happen, and they must stay working tightly together to ensure the end goal is met.  The project team and leadership must stay focused on the business outcome, which everyone is striving for. Let people on the project team keep each other honest by embracing the challenger mentality. This can help to remove siloed thinking and identify opportunities for improved cross-functional efficiency.
5. Make sure you have the right leadership
The vendor's been selected, the timeline agreed, and there's full support from the organization. But someone's decided a single project manager can manage the rollout on their own. An ERP program needs a strong structure and governance, yet I've seen large companies put a project manager in charge, select the vendor and then tell them, off you go. It sounds crazy, but it does happen and is simply an impossible way to work with cracks emerging not long after leaving the start line. An ERP implementation project is about change. It is a move towards simplification, a new way of working and a path forward to organizational behaviors that will improve efficiency, effectiveness and employee engagement. Build the right team and staff it with the right level of leadership to ensure success.
As Frederick Brooks, author of The Mythical Man-Month said, "How does a project get to be a year late? One day at a time." There are many reasons why ERP implementations are late, don't meet expectations or fail altogether. In today's world, we now have a few more factors working against us. But by focusing on the points I've outlined, you can manage or avoid them and go on to deliver a transformative implementation for the business.
---
Unit4's next-generation enterprise software supports our customers in delivering an exceptional People Experience to their customers – from students and professionals to the public servants and non-profits doing good in the world. Unit4 transforms work to be more meaningful and inspiring through software that's self-driving, adaptive and intuitive, intelligently automating administrative tasks and providing easy access to the answers people need. Unit4 works with people the way people work.
For more information please visit https://www.unit4.com/, follow us on Twitter @Unit4global, or visit our LinkedIn page