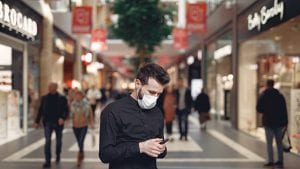 Among the many wider impacts of the COVID-19 pandemic has been a rapid growth in cashless payments. Many shops quickly switched to contactless-only payment methods such as cards and smartphones, preventing the further spread of the virus. As a result, notes and coins were quickly abandoned.
At the same time, eCommerce payments have leapt to unprecedented levels. There is growing acceptance that COVID-19 is going to influence behaviour and expectations for some time to come. The acceleration towards an online society and a host of other impacts on the live retail experience look set to become entrenched in how consumers shop. What adjustments should retailers be making to offer new, engaging and digitally integrated customer experiences? At the same time, retailers need to protect revenues and customers from the risk of fraud. Does this threat rise as more digital payments are made both in-store and online?
The changing place of high street stores
High street fashion brands with a dual online and high street presence need to strike a balance between customer experience and safety in the post-COVID-19 world. Especially since they need to tempt purchasers back into stores. Despite the ease of ordering online, many traditional buyers still value the opportunity to get hands-on with garments. We are likely to see stores becoming more like showrooms. Customers come to browse, before they order items for home delivery or Click and Collect, all with minimal physical contact.
This means that the in-store experience needs to be digitally supported and integrated closely into the customer's overall buying journey. Up to now, despite concerted efforts, in-store and online channels have generally been operating in parallel, rather than complementing each other.
Retailers need to show that they know and value their customers when they're in-store. This can be achieved by providing options for them to explore related product suggestions and style inspirations based on purchase history. This also includes new product launches and tailored special offers targeted to maximise the potential to purchase. The value of time spent in-store needs to be maximised for both customer and retailer.
There's another side to this. We have a tendency to think it's all about getting online purchasers to come into stores. But it works the other way, too. Buyers who prefer to shop in-person and may simply have stopped purchasing non-essentials during the lockdown, must be encouraged to embrace eCommerce. They have to be coaxed and persuaded that online shopping is an extension of their preferred in-store purchasing approach. If lockdown returns, retailers can't afford to lose these customers entirely. Retailers need to focus on attracting them to engage digitally with the brand.
For both types of buyers, the customer experience needs to continue seamlessly online, reflecting purchases and preferences to prompt further interaction. This will be particularly the case after the in-store visit. Here, loyalty programmes play a big part in building brand communities and lots of fashion retailers are ramping up activity. Consultants McKinsey recommend that retailers "look to [their] most loyal customers to jumpstart growth." This can be done by offering highly personalised special offers and VIP experiences to drive purchases.
Protecting digital payments against fraud risk
The move away from physical payments has been on the cards (excuse the pun) for some time. COVID-19 and the need to reduce physical touchpoints has only accelerated the shift. Fashion retailers have to focus on re-framing their omnichannel strategies to respond to the impacts of COVID-19. As a result, it's important to consider the effects that an increase in online payments have on fraud risk. With the economic situation in flux, consumer confidence fragile, analysts such as Global Data suggest that the purchasing of clothing and footwear items may fall by up to 20.6%. Retailers must protect against fraud losses without alienating the new eCommerce customers that are crucial to future revenues.
This poses a challenge. Retailers need to make eCommerce purchases as frictionless as possible, especially for customers who may have previously preferred making that transaction in-store. These retailers are obliged to conduct checks or risk failing to identify fraudulent transactions. The risk is high. Forter data showed that eCommerce transactions increased 337% during the lockdown phase of the pandemic. There was a slight drop as stores reopened, but this elevated trend has been sustained thereafter.
The key to identifying genuine transactions is detailed knowledge about the purchaser and whether their behaviours are legitimate. But, if they are a new customer, the information the merchant has in their own system is limited. To make a fast, accurate decision on whether a transaction is genuine, merchants need wider context that analyses the buyer's historic behaviour across multiple platforms and comprehensively assesses the fraud risk that they pose. It is essential that the decision is correct as false declines cause huge damage to the customer relationship. It can leave genuine buyers angry and lose the merchant not just the first sale, but most likely any future business from that customer, too.
Here, it's vital to partner with a fraud prevention provider that can deliver comprehensive, contextual customer behaviour data. Such data facilitates real-time decisions and ensures that genuine customers proceed without friction, while suspicious transactions are queried or blocked.
A seamless fraud prevention solution that is effective across all channels will become increasingly important. The shift to omnichannel continues and the volumes of digital payments merchants need to process also rises. As brands seek to provide exceptional customer experiences wherever they take place, getting closer to the customer in every sense. This includes fraud risk – which is critical.
---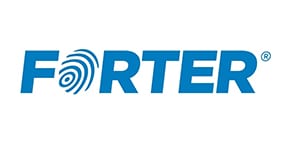 Forter is the leader in e-commerce fraud prevention, processing over $200 billion in online commerce transactions and protecting over 750 million consumers globally from credit card fraud, account takeover, identity theft, and more. The company's identity-based fraud prevention solution detects fraudulent activity in real-time, throughout all online consumer experiences.
Forter's integrated fraud prevention platform is powered by its rapidly growing Global Merchant Network, underpinned by predictive fraud research and modeling, and the ability for customers to tailor the platform for their specific needs. As a result, Forter is trusted by Fortune 500 companies to deliver exceptional accuracy, a smoother user experience, and elevated sales at a much lower cost.