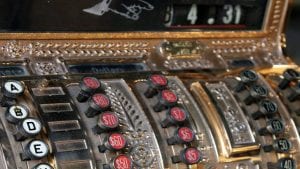 BigCommerce has announced the availability of checkout on Instagram for eligible US merchants. The new feature provides shoppers an additional way to purchase products they discover on Instagram. This is done in a few clicks, without leaving the app.
Leveraging BigCommerce's native integration with Facebook Commerce Manager, merchants can connect their eCommerce storefront's catalogue. This gives customers the ability to buy from their favourite brands directly on Instagram. In contrast to navigating to a brand's website to make a purchase. Then can the pay using PayPal, Visa, Mastercard, American Express or Discover. After placing an order, customers can use the app to view their order status, estimated delivery date and tracking number. In addition, users can cancel orders, initiate returns or request additional support.
A streamlined checkout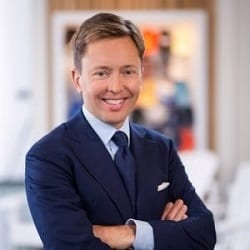 "Creating a streamlined checkout experience is paramount for merchants looking to social commerce to drive revenue growth. The rollout of checkout on Instagram is another significant step in Instagram's evolution toward becoming an essential commerce channel for customer-focused brands," said Brent Bellm, chief executive officer at BigCommerce. "BigCommerce is proud to be one of a select group of partners to offer their customers access to this innovative new feature at launch."
Experience-driven brands including Badgley Mischka, Spearmint Love and DressUp have already been testing the new checkout feature through BigCommerce. These brands showcase checkout-enabled products in their Instagram posts and stories while also benefiting from the ability to:
Meet customers where they already are. Checkout on Instagram brings products closer to 130 million shoppers interacting with brands' shoppable Instagram content each month.
Create a simple and secure path to purchase. Provide a differentiated social commerce experience by making it easier, more convenient and safer for customers to shop their favourite brands on Instagram. Shoppers can also store payment credentials within the app to streamline future purchases and complete transactions even faster.
Unlock creative tools to reach shoppers. Checkout enables creators to tag a brand's products on their behalf. The can also launch products directly on Instagram, and sell products in Instagram Live.
Tools to serve customers
"Instagram checkout has given us the ability to turn beautiful imagery into shoppable experiences for our customers. Allowing them to buy new items while scrolling through their feed, all without missing a beat," said Katie Ouaknine, chief executive officer and owner of Badgley Mischka Web, the ecommerce business unit of luxury fashion brand Badgley Mischka. "Using Instagram through BigCommerce's integration makes fulfilling orders and communicating with customers seamless alongside other sales channels."
According to Vishal Shah, VP of Product at Instagram. "BigCommerce provides businesses the tools they need to serve their customers. That's why we're excited to work with BigCommerce to make the purchase path streamlined as possible with checkout on Instagram."
Last month, BigCommerce rolled out a new integration with global payments platform Adyen. The integration gives more than 60,000 merchants on BigCommerce access to an all-in-one payments solution. Through this integration, merchants can offer local payment options and alternative payment methods at checkout in over 145 currencies.
August 2020 was a big month of BigCommerce, as the company made its initial debut on the New York Stock exchange. The company is often named by analysts as one of Shopify's biggest pure-play competitors. Online retailers have emerged as one of the few winners from coronavirus-led lockdowns. The sector retained its appeal as people prefer to shop from their homes instead of making a trip to stores. The increasing resurgence in infections is likely to sustain the trend.
Enterprise Times: What this means for business
Social media has fundamentally changed the relationship between brands and consumers. Increasingly consumers, particularly millennial's want to engage with brands on the mobile devices using social media apps like Instagram. All the industry research indicates that mobile conversion rates is on the rise, while desktop declines. Therefore, its unsurprising social media sites such as Instagram have developed the functionality to convert browsers into shoppers. Marrying an eCommerce's storefront into this functionality makes perfect sense to ensure users can browse and buy within the app of their choice. BigCommerce merchants now have the ability to enable customer checkout directly within Instagram.