Retail technology business provider TrueCommerce has entered into a strategic partnership with international payment gateway provider Trust Payments. The company is looking to broaden its offering to B2B e-commerce customers.
The relationship enables users of TrueCommerce's B2B e-commerce platform to implement Trust Payments' payment solutions for all online transactions. Trust Payments, has offices in the UK, Europe and North America, interacts with a network of 60+ banks globally. The company is enabling its customers to facilitate more than 60 million B2B transactions each year via online stores, virtual terminals and secure payment links.
Strategic partnership to open up growth opportunities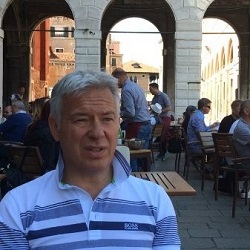 The new relationship is expected to provide growth opportunities for both businesses. David Grosvenor, Managing Director for the UK and Europe at TrueCommerce, said: "B2B businesses are increasingly looking to match the standards set by consumer brands for customer experience and ease of service. Meanwhile, we're seeing a surge in demand for digital methods of trade as a result of coronavirus. Trading partners and suppliers want to carry out payments instantly, with confidence and via a range of methods. Much as they would with high street retailers."
Craig Brightly, Head of Direct Sales and Partnerships at Trust Payments, said: "We share TrueCommerce's ethos. Helping customers to grow by using intelligent software and automation to simplify their sales process. Secure and flexible payments are a critical piece of the end-to-end sales journey. We are looking forward to sharing best practice with customers already invested in upgrading and upscaling their B2B eCommerce operations."
Ship any way you want
Earlier this month, TrueCommerce, released its Pack & Ship 4.1. An upgraded web-based solution that offers multi-channel merchants the 'ship any way you want' capability. The company says this will meet the challenges of the fluid economic environment. An extension of TrueCommerce Foundry platform, it allows suppliers and retailers to cartonize and pack more accurately. It also finds the lowest shipping rates and analyses fulfilment processes in real-time.
"A volatile business environment calls for new approaches to shipping processes," said TrueCommerce President Ross Elliott. "We are noticing significant traffic hikes on our commerce networks with rapidly changing delivery patterns. That called for a serious Pack & Ship platform upgrade. Customers are reinventing their business strategies on the fly. We have developed a new versatile version to adapt to those emerging business needs."
New features
TrueCommerce Pack & Ship 4.1 new features include:
Batch and simplified shipping to rapidly process large order volumes.
Advanced shipment planning to easily organize, search, tag, prepare and print orders.
Activity status tracking to analyse fulfilment process and pinpoint improvement areas.
Cartonization options that slash freight spend by optimizing package and pallet utilisation.
End-of-Day Reporting, order reports and manifest reports for enhanced business operations visibility.
Pack & Ship 4.1 automates fulfilment processes by integrating shipping, order processing, EDI and popular business systems. The solution improves productivity through accelerated outbound fulfilment, simplified compliance with retailers' requirements, and customer service task automation.
Pack & Ship 4.1 is an extension of TrueCommerce Foundry. A broad set of unified commerce services and apps that connects customers, suppliers, channels, and systems. The platform provides supply chain visibility and collaboration by helping organisations make the most of their omnichannel initiatives. It achieves this through business P2P connectivity, order management, collaborative replenishment, intelligent fulfilment, cross-functional analytics, and product information management. The solution leverages TrueCommerce's Global Commerce Network that includes over 92,000 pre-connected retailers, distributors and logistics service providers.
Enterprise Times: What this means for business?
TrueCommerce is one of those business solution providers that has been under the radar for years. The company was quietly building up its base, improving its various platforms that provide trading partner connectivity, integration and unified commerce solutions. The company helps major manufacturers, distributors and wholesalers – including Bunzl, JCB and Greene King – to implement and develop their online retailing with trade customers. Despite the Covid19 pandemic, 2020 appears to be a particularly busy year for the company. The business recently entered the UK B2B e-commerce market following the acquisition of leading platform provider, Netalogue Technologies plc. The new strategic partnership with international payment gateway provider Trust Payments and the release of its Pack & Ship 4.1 solution. Its activities suggest the company is gearing up to compete with some of its more established competitors in the marketplace.