Understandably, given the recent turn of events, organisations are looking to increase business resilience. A common approach is to extend remote working and provide more employees secure access to IT services from home or third-party environments. Current circumstances are somewhat unusual. However, this is also an opportunity to review how your organisation responds to future disruptive incidents, natural disasters or otherwise.
The growing frequency of disruptive incidents worldwide means, there are really only two types of organisation: those that don't have a business continuity plan and should create one; and those that do and should review it. As business continuity professionals are well aware, having a plan is necessary, but not sufficient. Organisations today need to be adaptive to the rapid pace of internal change, as well as the unpredictable nature of adverse external events, and their effects on a complex business ecosystem.
Is a business continuity plan enough?
To adapt a common phrase: in the face of such complexity, any plan only survives its first contact with adversity; beyond that first contact the power is less in the plan and more in the flexibility of its execution. Consequently, an increasing number of organisations are evolving their cultures and processes to better handle complex and dynamic challenges by adopting an Agile approach. Around 78% of businesses say their company is benefiting from applying Agile methodologies outside the traditional software development environment. They aim to build a business that is responsive and iterative. This approach is also taken in regard to business continuity.
An Agile Business Continuity planning process is one that will embrace change, to reflect a dynamic environment, emphasise the value of collaboration and conversation to inform and complement written artefacts, deliver value at a sustainable pace using simple solutions.
The advantages of cloud
Effective business continuity planning can deliver the kind of rapid business responsiveness that many organisations are seeing from teams such as DevOps, often leveraging cloud-based tools to deliver new services at pace. Cloud computing has transformed the way we work, from office productivity to bespoke business services, increasing the opportunity to adopt technology designed specifically for cloud services to complement business continuity. Cloud lends itself perfectly to supporting mobile, distributed teams. It pays dividends in the instance that remote working suddenly become a non-negotiable feature of a business's ability to function.
Today's maturity of cloud security and cloud automation has also simplified the process of organisations adopting new end user services that are secure, resilient and can be deployed at pace, reducing both initial and ongoing costs. These are critical requirements as existing IT staff are typically already over-stretched, especially under the pressure of an unfolding emergency.
One path to solve the challenge
Here at Becrypt we are helping Agile organisations rapidly scale secure remote working solutions. Our simple cloud-hosted management allows secure remote working infrastructure to be deployed in days and removes the ongoing IT resource overhead. Designed in collaboration with and used by UK Government, our products and services are relied on by organisations large and small to cost effectively maintain productivity and increase business resilience.
We all know that business resilience should be an integral part of organisational culture and governance, not rushed into because of an impending disaster on the horizon. But when potential disasters become more real, the increased business focus on resilience is a silver lining; it's an opportunity not to be missed.
---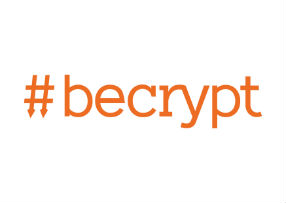 With a heritage of creating UK National Cyber Security Centre (NCSC) certified products, Becrypt is a trusted provider of endpoint cybersecurity software solutions. Becrypt helps the most security conscious organisations to protect their customer, employee and intellectual property data. It has an established global client base which includes governments (central and defence), wider public sector, critical national infrastructure organisations and SMEs.
As one of the early pioneers in disk encryption software to today being first to market with a unique desktop operating system, Becrypt continues to bring innovation to endpoint cyber security technology. A recognised cyber security supplier to governments around the world, Becrypt's software also meets other internationally accredited security standards. Through its extensive domain and technical expertise, Becrypt helps organisations optimise the use of new cyber security technologies and its flagship security solution Paradox delivers a highly secure platform for the modern age.