https://home.pulse.qa/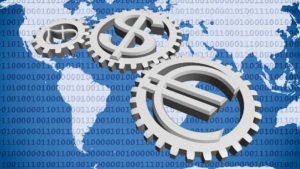 Supplier collaboration platform vendor SourceDay has closed a $12.5 million Series B funding round led by Baird Capital. Existing investors Silverton Partners, ATX Ventures and Draper Associates also participated. This means that all Series A investors participated in this latest round. Enterprise Times spoke to Tom Kieley, CEO about it.
The funding comes when supply chains are under increasing pressure and management of supplier relationships is higher on the agenda than ever before. SourceDay has completed its last financial year strongly increasing ACV (Annual Contract Value) by 75%. It also added thousands of customers during the year. Since 2015, SourceDay has helped more than 5,000 manufacturers, distributors and suppliers process more than $66B in total spend.
It now has around 60 people in the company. It also strengthened its leadership team with the appointments of Jim Hilbert as Chief Customer Officer (CCO), Sarah Moore as CMO, and Emeka Obianwu as Senior Vice President of Alliances & Channel, Peter Feldman as Chief Technology Officer (CTO), and Josh Tong as Vice President of Product.
Why Baird Capital?
"We're tremendously excited about Baird. They're a known entity to our existing investors, Silverton partners. In addition to that, the Baird family parent corporation has a 100-year history and deep roots in the manufacturing space. Baird Capital is also very well known in the SaaS B2B space. They've made investments in Churn Zero other similar B2B SaaS solutions. That gave them domain knowledge in product development and go to market strategies."
Joanna Arras, Principal at Baird Capital will represent the investor on the SourceDay board. Arras commented: "As businesses face unprecedented times, they are seeking faster answers to bigger challenges. More than ever, companies need resilient and agile supply chains. Poor supply chain visibility and inefficient collaboration will be crippling during this time of rapidly shifting demand. Baird Capital is proud to invest in SourceDay to help companies face these challenges head-on." 
Kieley was enthusiastic about the appointment of Arras saying: "We're very excited to have her experience and knowledge and history in venture capital and in SaaS, joining our board of directors."
Where will you spend the money?
Sourceday is looking to spend the money in two main ways, product development and go-to-market strategy. ET asked Kieley to expand what the investment would mean for the product.
"There's a tremendous amount we can offer because we're a two-sided collaboration marketplace. We help organisations work in a way more aligned with their existing suppliers using real-time and predictive data. How can we make that more accurate based off of machine learning and predictive analytics? How do we help organisations leverage our platform to help find additional suppliers where they may have been sole sourcing to protect them against risks of times like today? Where for many months, their suppliers went offline, and they still needed to produce but had no suppliers. "
Sourceday has deep integrations to over 21 ERP solutions and has a deeper partnership with two, Oracle NetSuite and Acumatica. ET asked Kieley whether it would look to add to these?
"We will be announcing partnerships later in spring or summer with transportation management systems and freight visibility platforms that can provide real time freight tracking visibility globally."
Kieley is considering other partnerships and negotiations are ongoing. In terms of go-to-market, SourceDay recently doubled the size of its Austin office, but what about further afield? ET asked Kieley about internationalisation.
"We have a tremendous opportunity with companies headquartered in North America, but we have customers all over Europe and Asia. Our Chief Customer Officer was intentionally hired because he has a deep background in building global offices around Asia and Europe as part of a sales and go-to-market strategy. So that is in our sights in the coming 18 to 24 months."
Did SourceDay buck the trend?
VC funding has been turned off for many in recent weeks. Funding deals have hit delays until the current crisis is over. Some of those deals were in the final stages when the money was pulled. SourceDay has bucked that trend. Probably because the current crisis has highlighted the fragility of global supply chains. The SourceDay platform helps to mitigate that risk and improve supplier performance. A recent (March) Pulse survey highlighted that 49% of IT Leaders were looking to increase spending in supply chain risk management in 2020.
Why is SourceDay is important now?
Kieley answered: "More than ever, supply chain is the buzzword from leaders around the world. Now you see global leaders, Fortune 500 and in some of the largest manufacturing organisations in the world, speaking about the supply chain challenges and risks they have because they weren't digital. Now, with non-essential workers working remotely it's even more challenging to rely on email, Excel and phone. Demand changes; expedites, quantity changes, and even cancellations are happening at an exponentially increased rate due to the rapid changing in customer demands, whether it's up or down.
"In normal times, the nature of direct spend acquiring raw materials is very dynamic.  A third of the time we can prove that there is a human interaction that has to happen before that order can be finalised and delivered and both sides know what to expect and can meet expectations. When things go wrong, there's a ripple effect. In the worst-case scenario, a date is missed the quantity is wrong, and the manufacturer is left without the parts they need to fulfil their demand, which can have massive disruption on production schedules. That is a great way of highlighting why it's important to have a solution that's purpose-built for direct because the nature of that process is with modern supply chains that are global.
"On average across our customer base, the PO lines change at a rate of about 36% a day. In January, that rate of change increased to 61%. That drastic doubling in change data is happening whether you like it or not. But the ERP system requires that data for the entire organisation. Production planning, scheduling, staffing and tooling has to have that data, or they're flying completely blind as to what they can actually build and ship. Organisations need a global collaboration platform to bring all that into a single source of truth."
Enterprise Times: What does this mean
SourceDay is growing fast. Importantly, it is not reliant on a single ERP integration though it has close ties to two at the moment. It offers manufacturers a supplier management and collaboration solution that is different from many others. That it has completed this funding round amid the COVID-19 pandemic demonstrates the underlying strength of the solution and company. It has grown cautiously and steadily. It will be interesting to see where Kieley decides to expand next. Deeper partnerships with ERP vendors could open up a wealth of opportunities but to gain market share he will also need to put people on the ground overseas.
In Acumatica and Oracle NetSuite, SourceDay has two partners that can help with that expansion, both have a strong presence in other countries. Further partnerships may help to accelerate that opportunity.