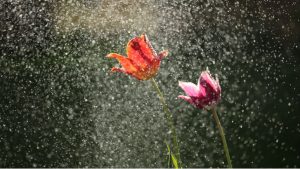 Oracle has made another acquisition this week, purchasing Live Data Utilities. COVID-19, however, still dominates the news. Companies continue to offer free apps and services to existing clients. They are also offering discounts to new clients that come on board. There seems little in the way of helping existing clients with a reduction in subscriptions though. As many companies may struggle to survive the crisis, should some be doing more especially for those hard-hit sectors, such as non-profits?
Acquisition and investment
Oracle announced the acquisition of LiveData Utilities. LiveData provides leading operational technology (OT) middleware solutions and SCADA capabilities, to monitor and control utility equipment while reducing the complexity of real-time systems. Terms were not disclosed but the deal is expected to close in a few weeks.
The SAP.iO Fund, the startup investment arm of SAP has invested in Deepgram, a provider of a high-accuracy automatic speech recognition solution that can be easily trained to understand new language models, accents and speech patterns.
Appointment
BMC has appointed Ram Chakravarti as Chief Technology Officer, he was seconded from KKR Capstone. KKR is BMC's lead investor.
Coupa has appointed Michael van Keulen as Chief Procurement Officer. He will now oversee the strategic direction for business spend management for the company. Van Keulen joins after leading a transformation at lululemon of its global supply chain.
Outsystems has appointed Robson Grieve as Chief Marketing Officer. Grieve was previously CMO at Pure Storage and has also worked in leadership positions at New Relic, Citrix and Concur.
Pyramid Analytics has appointed Spencer Johnson as Vice President of North America Sales. Johnson joins from GoodData, where he was SVP of Sales and Marketing.
Brian Solis has joined Salesforce as its Global Innovation Evangelist
Business
BMC is offering three months free subscription to new customers, extending service and support hours for existing ones, and donating to GoFundMe's small business relief initiative in response to the COVID-19 crisis.
Ceridian has made available free learning content related to COVID-19 for anyone in a new learning portal.
Keap has joined the Stripe partner program. Keap users are now able to accept payments using the Stripe payments platform following the integration work that Keap has done.
Kronos Incorporated and Ultimate Software announced that they have completed their planned merger as announced on Feb. 20.
NICE inContact has partnered with Zoom Video Communications Inc to deliver video conference facilities to its virtual contact centre. NICE has also partnered with RingCentral to help customers transition to working from home. Ring Central provides its UCaaS solution complementing CXOne virtual call centre.
Oracle announced the opening of a second cloud region in Canada in Montreal. It follows the launch of its Toronto facility.
Pannovate and Salt Edge have partnered to launch a PSD2 compliant banking and payment programme in the UK and across Europe. The solution provides a full end-to-end solution from SCA enabled onboarding to a secure TPP verification system and open banking channels.
Customer
AccountsIQ celebrated 18 new customers in the first quarter of 2020. It includes Centralis (from Sage), Lansdowne Partnership Estate Agents, BNRG Renewables (from Infor Sun Systems), Pemberton Asset Management (from Sage Financials), Make Ltd, Three60 Energy Limited, ICE Group (from Xero), XS Direct Insurance, Chopstix, Freight Investor Services, Marlborough Fund Managers, Jeremy Scholl and Company, PortSwigger Ltd, Visionable, Tamar Technologies, BayWa, Rize and PRP Architects.
BoFiNet selected DSI Cloud inventory to help remove paper processes from its warehouses. BoFiNet is Botswana's leading wholesale provider of national and international telecommunications infrastructure.
Global Shop Solutions has published a case study highlighting the benefits that Cleveland Punch & Die realised after implementing its ERP solution.
Kimble announced several new customers. They included: Nexthink, Factor, Razorleaf Corporation, Joseph Productions JPI, Coanda, Savanta , and Cloudstratex. Mark Robinson, CMO and Co-Founder Kimble commented: "We are delighted that these exciting and dynamic businesses have joined our customer community. At Kimble, we are focused on supporting our customer organizations over the long-term. We enable them to be ready to seize opportunities for growth as soon as they arise and to accelerate ahead of the competition."
NICE inContact CXOne has now been deployed across more than 300 government and non -profit organisations to deliver virtual contact centres suring the COVID-19 crisis.
Outsystems revealed that STEMCELL Technologies is using an app developed by the Outsystems low-code platform to help keep staff safe during the COVID-19 crisis. "My Status" was developed and rolled out to 1,500 staff in less than 48 hours. It tracks the health status of staff. It has since been expanded to manage their home working equipment as well.
Product
Active Campaign has released an update to its Customer Experience Automation platform. The platform now includes custom and pre-built sales automations, a built-in CRM, and native integrations like Google Sheets and Slack.
AppZen is marketing its AI-enabled AP platform on the SAP App Center. Integrated with SAP Ariba it provides customers with the ability to audit supplier invoices and contracts, comply with policies (regulatory and corporate), streamline process, and reduce spend before payment disbursement.
In response to COVID-19, Bill.com has announced three initiatives. It is extending support hours to help home workers that need to balance childcare with work. New customers will have the first three months of subscriptions waived if they are suffering a drop in revenues. Thirdly they are donating a total of $130,000 to GoFundMe's Small Business Relief Initiative. $30,000 of this will be allocated by employees who can donate $50 to an impacted small business of their choice.
Ceridian has made a new tool Dayforce Safety Monitor available free of charge to customers. It helps them manage and monitor staff during the COVID-19 crisis.
Cezanne HR has revealed its latest update. The HCM platform has significantly strengthened the mail merge capabilities within the platform by added 350 more field that are usable in employee documents.
Epicor announced the latest version of Epicor Eagle Automotive Aftermarket. Stephen Gannon, automotive business lead at Epicor commented: "We're continually developing and implementing innovative new tools to address the unique demands of the motor vehicle aftermarket."  (Source Tire Business).
Conga is offering Conga Sign to non-profits globally at no charge until September 30, 2020. They will also gain unlimited access to Conga U and a support portal.
Ivanti launched Ivanti Assistants, four bots provide endpoint self-healing capabilities. Each bot focuses around a specific area: security and compliance, business continuity, user productivity and resource optimization. They run through a range of checks and can carry out actions to resolve issues. Ivanti also announced the availability of Rapid Voice for its Rapid platform.
Nintex is offering several services free during the coronavirus crisis. These include offering state and local governments in the US access to a Nintex expert at no charge. For all customers and partners, it is offering instructor-led training through Nintex University at no charge through April 30th 2020.
Northscope ERP has added a range of new functionality in the last quarter. They include improvements to financial management such as better banking functionality, including checkbook transactions, reconciliations and foreign currency support.
Odoo has released Odoo 13.2,the latest version of its business software. It contains enhancements to Accounting, the Website creation tool, eLearning, Events, Inventory and Manufacturing.
Oracle is to offer free access to its Workforce Health and Safety solution to current Oracle Human Capital Management Cloud customers. It will provide configuration support free of charge until the end of April. It is not clear how long the product will be free for. Oracle also opened up free access to learning content to Oracle Cloud Infrastructure and Oracle Autonomous Database. It will be available until May 15, 2020, for any user including developers, technical professionals, architects, students and professors.
Pipeliner release version 3.0.0 of its CRM Cloud platform. Available with this release is Automatizer which enables companies to build business processes in Pipeliner with a point and click GUI. There is ow a change log to improve the audit function. Integration to Officer 365 and GMail has improved. As well as a host of other features.
Xero has added a direct feed to Anna Money, the fintech that offers small businesses a current account, card and banking app. It also added a feed to Telleroo a payment service for Accountant in the UK.
Research
Showpad has released a Forrester Consulting Total Economic Impact that shows Showpad's sales enablement platform can provide a 516% ROI over three years and payback in less than three months. Benefits include 10% increase in sales productivity, 25% decrease in onboarding time and 25% increase in marketing productivity.