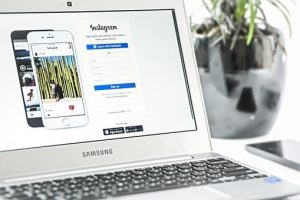 Instagram is a great social media tool to use when you want to get your business noticed. Here are five ideas to help your brand gain more followers and increase your audience engagement.
1. Insta-stories
Insta-stories are a way to record specific moments. For a business, this may mean a launch party or a behind-the-scenes look at the brand. Insta-stories allow you to bring together photos and short videos to create a slideshow, similar to the Reel feature on Snapchat. Insta-stories can be saved as a Highlight on your brand's main page or seen just for 24 hours. They can be an easy way to highlight your business and studies have found up to 75 per cent of audiences who view a brand's story will visit their page.
2. Boomerang
Boomerang is a tool to capture short videos that can be played back and forth, mimicking the throw and return of a boomerang. They are designed to be light-hearted and fun. Using a Boomerang video on your Insta-story can give a mundane moment a burst of energy, capturing an audience's imagination and can make your business's product or service even more eye-catching. You can now record a Boomerang video directly on Instagram and upload it to your grid or stories just like any other video.
3. Direct Connection with Customer
Social media marketing is all about making a direct connection with your customer. Features already touched on such as Insta-stories or Boomerang invite a dialogue between business and customer, helping to create an emotional connection and in turn increase brand loyalty. Posting consistently is key to customers wanting to follow and engage with your page. Show customer appreciation by featuring them in your stories, or invite for feedback on your grid.
4. Partnering
Using the @mention tag, you can partner with other brands and influencers on Instagram. Collaborating with other users, businesses and influencers is a fantastic way to reach out to a wider audience and give your business added credibility within your industry. To approach a brand or influencer on Instagram, take the time to research and hone your pitch to explain why they should collaborate with your business. Most should be reachable by sending a direct message through Instagram itself.
5. Hashtags and Captions
Hashtags are a great way to get your business trending as their whole purpose is to be a direct call-to-action for customers to engage with you. You can use hashtags to share promotions, contests and create discussions. Hashtags allow your brand to be memorable and creates a way for new and existing customers to find you and connect. Although primarily focused on visuals, posts that appear on your company's grid still need captions for context. Your caption can still include up to 30 hashtags and is another great way to give your business's Instagram grid some added personality. Here are some ideas for short Instagram captions. Good captions should be motivating and invite customers to engage with a call-to-action directive, such as inviting them to buy a product or try out a service.
---
Your services and products are really good, but it's difficult to use words in the right way to transmit confidence to the user. Therefore I can help you to have great texts in all your website's sections. Working together we can grow and create more engagement with customers.