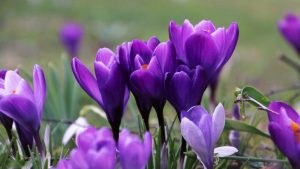 COVID-19 dominates most of the news with many companies offering free access or reduced costs to services and in some cases products. it seems however that many companies are holding back news until some sense of business normality returns. That seems several weeks away in many countries still.
Acquisitions
Advanced has acquired Tikit from BT group. Tikit provides professional services organisations with solutions for Practice and Case Management; Time and Billing; Document Lifecycle; and Marketing and Business Development. Terms were not disclosed, but the deal is believed to be around £80 million.
Appointments
Ceridian appointed Susan Tohyama as its new CHRO. Tohyama was previously CHRO at Vice Media and has worked at the NBA, Disney and Starbucks.
Mineral Tree has appointed Gary Brand as GM of its Financial Institution Channels. Brand was previously Director of Payment and Communication Strategies at Fiserv.
Business
BlackLine is to offer several complimentary solutions to customers. It has opened up free access to BlackLine U library. It is also offering its Task Management Reporting modules free of charge to existing users for six months.
Danem Doowit and Bunddl are now listed on the EBP integrated partner catalogue. Doowit provides a field service management (FSM) application while Bunddl provides a delivery tracking solution.
Icertis is offering a 24×7 support service free of charge to customers to help them during the COVID-19 crisis. It aims to backfill support to organisations where their own staff are unavailable or off sick.
SAP started a new accelerator cohort in Paris focused around HR and the future of work. The eight strong cohort includes: 5Feedback, 360Learning, eLamp, Firstbird, RandomCoffee, Timeular, Workelo and Yogist.
SAP also commenced a Startup acceleration program in Singapore for SAP S/4HANA and SAP Digital Supply Chain solutions. The participants are: Botsync, H3 Dynamics, Memorence, VersaFleet and HyBird.
Sovos has created an active blog that details some of the tax changes across the world that have happened as a result of COVID-19.
ThoughtSpot has deepened its partnership with Google Cloud. It has launched ThoughtSpot embrace for Google Cloud. It enables enterprises to run search and AI-driven analytics directly in Google BigQuery, without moving or caching any data. Greg Capodagli, Senior Marketing Manager, Mattel commented: "While we use a variety of analytics tools like Cognos and Tableau, the combination of ThoughtSpot and Google Cloud gets insights into the hands of our team when and where they make decisions. What used to take a data professional 15 to 20 minutes can be done in seconds. The ease of use is perhaps even more impactful. With ThoughtSpot running on Google Cloud, our senior business leaders can self serve, answering their own data questions in real time instead of having to wait for an analyst to find the answer for them."
Zendesk announced a partnership with Tata Consultancy Services. It will see TCS working with Zendesk in the large enterprise market for its support, sales and engagement solutions.
Customer
Asite has been appointed by the North London Waste Authority as the Common Data Environment (CDE) solution for the North London Heat and Power Project. This 10 year project which begun in 2019, will build a new Energy Recovery Plant at the Edmonton EcoPark in North London. It will generate 78,000 MW of energy and power 127,000 homes in North London.
Kyron has implemented and deployed a large scale RPA data process at Maccabi Healthcare Services, to integrate its COVID-19 process with the Israeli ministry of Health. The whole process took less than 48 hours to complete and saved 1-2 months on the normal process.
The Royal Australian and New Zealand College of Obstetricians and Gynaecologists (RANZCOG) has selected Nintex Promapp to improve process efficiency. Swathi Vennelaganti, Head of Strategy Implementation, RANZCOG commented: "Once fully deployed later this year, Nintex will empower us to create an agile, sustainable and innovative organisation and sets the path for continuous improvement, enabling us to create stronger engagement with members."
Billingo is to leverage the Salt Edge financial services IPaaS solution to digitalize its billing services. Billingo is the second largest invoicer in Hungary. Salt Edge will enable it to integrate its solution with Hungarian banks including: Erste Bank, OTP Bank, CIB Bank, Raiffeisen Bank, K&H Bank, UniCredit Bank, Budapest Bank, MKB Bank, ING Bank as well as more than 5000 financial institutions around the globe.
The City of Richmond has launched a new Open Data Transparency data program powered by Tyler's Socrata platform, Socrata Connected Government Cloud. It will deliver a single point of access to municipal data to all its employees across 11 city departments.
Product
Aderant has announced the first release of iTimekeep and OCG Live since its acquired the company.
Countingup has now added a journals feature within Accounting Hub for Accountants supporting Countingup users. At end of year it enables accountants supporting the users of Countingup to make adjustments within the accounting system for their clients.
Phenom has added three features to its recruitment platform. It added seven COVID-19 message templates. SMS Communication and a new virtual events feature which is available free of charge for 90 days.
Sherpa adds a new remote alerts feature to SherpaDesk. It no longer relies on an RMM solution such as NinjaRMM but can generate alerts based on its own email parsing feature.
simPRO has improved its mobile application. Version 5.1 includes new features such as support for copy and paste from read only areas, a native spellchecker and support for bidirectional statuses that it announced for its desktop product last week.
SalesAgility released SuiteCRM version 7.11.13. It contains a fix for a critical security vulnerability and several bug fixes. The latest version of SuiteCRM LTS 7.10.25 is also available.
Skedulo has released Deskless Productivity Cloud. This cloud-based solution enables organisations to manage, engage and analyze their deskless workforce regardless of their device.
ThinkHR and Mammoth are offering making its portfolio of COVID-19 materials free to all employers via a new COVID-19 Crisis Response center, accessible at https://www.thinkhr.com/covid19.
Xero has added a feature that enables customer to deactivate and reactivate their Stripe feed rather than delete it.
Research
Conga has issued The State of Digital Document Transformation Europe report. It looks at how companies are embracing digital transformation and the role that digital document transformation plays in it. Findings included:
Despite 98 percent of European companies surveyed reported having a digital transformation strategy, only 43 percent rated it a success.
89 percent of UK respondents said that transforming document processes is key to digital transformation success.
89 percent of UK companies surveyed reported an increase in revenue as a result of a successful digital transformation strategy.
Workato published its first annual "State of Business Technology Report,". It explores the emergence of new technology in organisations. Findings included:
94 percent of Business Technology respondents agree or strongly agree that Business Technology Teams are key changemakers and drivers of an organization's productivity and innovation.
82 percent of Business Technology Leaders report being backlogged with their projects with Finance being the biggest culprit at 71 percent, followed by Sales and HR.
91 percent of Business Technology respondents are frustrated with their role, citing the speed with which they are able to respond to Lines of Business demands as their number one frustration. 72 percent feel overworked.