The Telos Foundation is joining the Blockchain Research Institute (BRI) in an effort to further its mission to broaden blockchain adoption. Almost simultaneously it is welcoming Unbiased, a data marketplace designed to combat bias in AI. (Unbiased is a startup based in Goteborg, Sweden which has an early March launch for its new Data Marketplace that will use a combination of crowd-sourcing, blockchain and artificial intelligence to enable the transparent collection of trustworthy data.)
By joining the BRI, the Telos Foundation hopes to contribute practical ideas on how to incorporate blockchain technology into everyday processes. Says Suvi Rinkinen, CEO of The Telos Foundation, "For the Telos Foundation, joining BRI was a natural extension of our mission to support purpose-driven blockchain projects. At this early stage of user adoption of distributed-ledger tech, we think it's vital to share information with peers and to learn from them whenever possible so we can build a sustainable future together. BRI is clearly a great venue to do that."
The Telos Foundation and the BRI
The Telos Foundation is a "Decentralized Autonomous Organization" established as a promotional and funding body to:
advance the Telos Blockchain Network
provide support to network applications that may not otherwise attract the funding they deserve.
The Blockchain Research Institute (BRI) is a 'brain trust' . It is a collection of individuals, organisations and researchers drawn from a wide range of fields. Under the BRI auspices they come together to identify industries where blockchain technology could be of use.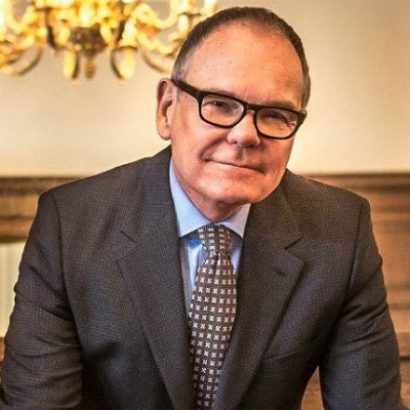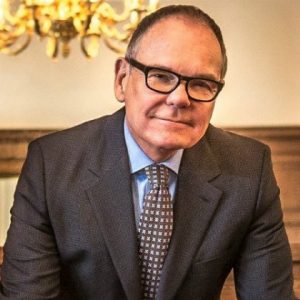 The BRI's research focus spans 11 primary categories (see diagram above). Blockchain Research Institute co-founder and Executive Chairman Don Tapscott said, "…new members, all of whom are global leaders in their industries, will help guide our research and strengthen the membership network as a whole."
The Telos Foundation and Unbiased
The AI community has an underlying problem. Its data sources often incorporate bias (even if that bias is unintentional). The Unbiased Data Marketplace aims to help address bias in those datasets which are used to fuel artificial intelligence applications.
The Unbiased design principles seek:
a privacy-focus
transparency
ease of use.
Its first offering will be its Data Marketplace. This will offer a solution made up of three distinct layers of data:
collection embracing services for text, image, audio and video and exploiting the power of crowd-sourcing, user rewards and transparency to populate data sets
annotation and labelling: this will assist researchers and enterprises to create structured and clean data (the platform supports different types of annotation and labelling projects, thereby allowing for a wide variety of use-cases)
sharing: the platform incentivises users to share data via an exchange – with the process being transparent and is auditable on the Telos blockchain.
Founded in late 2018, Unbiased describes itself as "a seed-stage, pre-revenue startup looking for venture capital". This is where the Telos Foundation interest and participation becomes important – as a kickstarter.
"We live in the era of AI, and data requirements are increasing rapidly. AI & Machine Learning have the potential to shape industries like Healthcare, Mobility, Insurance, etc. Because of this, there is a significant rise in concerns about the ethical implications of AI and inherent bias, as these applications are used in life-threatening scenarios," said Sukesh Kumar Tedla, Unbiased founder and CEO. "We decided to build a transparent platform that ethically meets the data needs of the AI industry to address what we see as the AI industry's current shortcomings."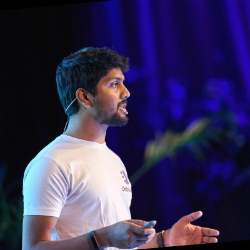 Enterprise Times: what does this mean
That the Telos Foundation is joining the BRI is not surprising. Linkages between 'institutes' which 'encourage' blockchain adoption are not unknown – the broader the memberships the greater the alleged heft.
The Telos Foundation interest in Unbiased – as a tech startup building solutions to fight biased AI, fake news and misinformation – could be more relevant to enterprises. The key to success will occur if Unbiased's approach provides:
structured training data in a transparent and trustworthy fashion
real-time data collection, annotation, labelling and analytics.
Whether its business model for gathering the data will attract support is its major challenge. The Telos Foundation involvement, not least with the BRI, may make this more straightforward.