Eckhart Inc has announced the launch of ShopSync, an ERP solution for small manufacturing businesses in the US. This is the latest generation of the IPOS (Intranet Purchase Order System) solution first created by Eldon Down in 2002. Since that time Down has developed the software extensively.
ShopSync is initially targeting small to medium sized business across the mid-west of America. Developed internally for Eckhart and used across the organisation, it is now looking to sell the software on.
There is already at least one customer. International Mold Corporation is a plastics fabrication company in Michigan with more than 100 employees spread across seven locations. Mike Lilla, co-owner of IMC commented: "If you are in any kind of manufacturing environment where job costing and daily program management is required, ShopSync will be a perfect solution for your company. ShopSync has transformed how we run our business."
Eckhart has launched ShopSync as a separate business unit. The leadership team includes:
Eldon Down, Director of Software Development, formerly IT manager at Eckhart.
Annelena Seils, Sr Manager of Enterprise Solutions
Rachel Chard, Enterprise Solutions Manager.
What is in ShopSync?
ShopSync consists of several modules that enable custom manufacturers to track projects closely. The solution can track every stage of the manufacturing process: From saw to machining, machining to weld, weld to paint, paint to assembly. It tracks the costs and time spent at every stage and enables leadership to have visibility of progress on a project.
It contains the following features:
Estimations: New quotes are generated with accurate cost data using historic data.
Project Management: Supports milestone tracking and a visible Gantt chart for users.
Designs: Leverages the parts inventory and can import data from Excel. It also tracks the time spent on tasks.
Purchasing: ShopSync enables user to procure, receive and track inventory. Allocating parts to projects or transfer stock between locations. It matches invoices against goods receipts and purchase orders when received. The data is then exportable to a third party accounting solution.
Assembly: Supports part usage, time tracking and project progress. Users are able to view drawings to assist them during assembly process.
Shipping: Once complete the system will print relevant documents, provide bill of ladings and packing lists, updating inventory data as part of the process.
Invoices: The project plan can determine staged payments and ShopSync can raise relevant invoices and send them electronically or to a printer.
Reports: Reports include dashboards with standard reports that include project profitability, revenue forecasts and more.
Integrations: ShopSync also supports integrations to third party HR and Accounts solutions. Though it is unclear if these are API integrations or just import/export.
Who is Eckhart targeting?
Andy Storm, President & CEO of Eckhart, stated, "The Eckhart team is proud to announce the official launch of ShopSync. We believe the small business community is underserved by incumbents in the ERP space who focus their attention on big corporations and work through distributor partners. In the United States there are 30 million small businesses, and we see significant opportunity to help enhance the management of these companies using ShopSync."
This an interesting decision by Eckhart. Down has developed a sophisticated solution over the last 18 years that is widely used across Eckhart. It has also identified a target market that has an interest in the product. Down commented: "From the very start, ShopSync has been designed in close collaboration with the people that use it, which has resulted in a product that closely meets the user's needs."
There are a number of questions that the website and supporting documentation doesn't answer.
Is this a cloud-based solution?
Where is it hosted and is it multi-tenant and evergreen?
What is the software architecture?
Are the integrations to HR and Accounting solutions automated?
What is the roadmap for the product, and how often will they update it?
How many customers does it have? Most of the quotes on the website are from Eckhart employees.
How much does it cost?
Enterprise Times: What does this mean
It is not uncommon for companies to spin out software companies if they feel that they can market the solution successfully. Locally, it may be an option for small manufacturers that want a solution that meets their needs. However, other solutions on the market such as Acumatica, Priority Software, Syspro, MRPEasy all target the SME market in the US. They also have larger teams of developers and multi-tenant solutions that are often more cost effective.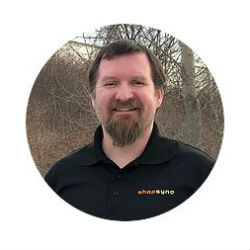 Can ShopSync find a niche? Possibly. In an age where cloud-based solutions are becoming the norm they will have to play on the local and personalized support they can offer customers. The functionality is basic, but that can be advantage in a market where many vendors deliver ever more complex, though simple to use, solutions.
What they will need to consider is tight integration to Accounting software such as Intuit, and possibly Sage and Xero. If they can get certification on one of those firms marketplaces, that could help considerably.
Another potential issue is the name they chose. ShopSync is also the name of a synchronization tool between Shopify and Mailchimp and it already has a listing on G2 crowd. ShopSync ERP will need to distinguish itself and get its own entry if it expects to gain significant growth.