"It's not about how data-rich you are; it's about how insights-driven you become."
Thor Olof Philogène, Founder and CEO at Stravito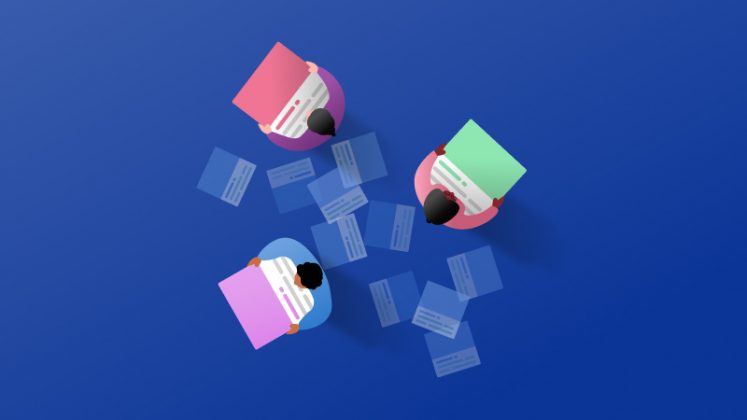 Imagine buying a $20,000 car then not being able to use it because you can't remember where you parked it. Or, even worse, don't know how to drive it. This very thing is happening every day with valuable data in large enterprises. Information is purchased, opened once, not saved, and never looked at again. Or, it's there, but organisations aren't sure what to do with it.
You're not alone
Research from Splunk echoes this. On average, business and IT leaders estimated, 55% of their organisation's data is 'dark'. Meaning it's either unused or unknown. In today's data-driven world, that's a lot of potential insights lost!
NewVantage Partners also recently released a separate survey of 70 C-level execs from Fortune 1000 and world-leading companies. It showed 73.4% believed implementing Big Data was an ongoing challenge. 90.9% named people and processes as the biggest barriers to becoming data-driven.
Implementing a data-driven culture may not be easy, but large enterprises must do so to compete with their digitally-native, agile competitors.
So, embrace the change
But, remember, it requires buy-in from the whole company.
Here are my tips for switching mindsets from 'have to use data' to 'want to use data':
1. Encourage agility and autonomy
Too often, in large enterprises, finding and turning data into actionable insights sits with an overstretched market insights team. Their job is to provide stakeholders – from marketeers to sales executives – with intelligent data. Data that colleagues can use to build more informed campaigns and business cases.
However, there has been an explosion of data in recent years. And, this combined with the expansion of diverse, global teams has led many marketing insights teams struggling to keep up with demand.
Thousands of employees relying on a small team to share company data is impractical and outdated.
It's time to abolish the knowledge silos in your organisation.
Instead, adopt cloud-based technology. Allow employees from across the company to access market intelligence, no matter where they are in the world. Doing so will encourage colleagues to share, learn, and collaborate. Therefore, acting in an agile and autonomous manner.
It's time to bring information to the fingertips of your workforce!
2. Cleanse your data
According to Gartner's How to Escape Network and Local File Storage 1 (Gartner subscription required).
"Network and local file storage environments have large numbers of files with no organization or structure beyond folder hierarchy or filename. Between 40% and 80% of files in a typical enterprise environment are redundant, outdated or trivial (ROT), or do not have an assigned owner in the directory service."
In our opinion, this is something organisations need to get on top of fast.
As your company moves to cloud storage, ensure the technology you choose has multiple AI capabilities. Then, get your tech to do the work no one else has the time to do. Let it:
Find data faster using algorithms built and trained for smart search
Identify duplicate and old reports to ensure your market intelligence remains up to date at all times
Automate the classification of information and remove arduous manual uploads
It's down to your tech to keep things tidy!
3. Make it fun
Choose technology with a consumer heartbeat.
Thanks to services like Spotify and Netflix, we now look for recommendations on what to listen to or view. We demand a great user experience and instant access to content. Why shouldn't we expect the same from the tools we use in the workplace?
Provide your team with technology that they want to use and will use. Ensure the tools inspire and excite them. Lean on your technology's industry expertise and let it curate engaging information for you that informs business decisions.
It's all in the design and usability!
In essence,
It's not about how data-rich you are; it's about how insights-driven you become.
It all starts with getting people, processes and technology aligned.
1 Gartner "How to Escape Network and Local File Storage," Lane Severson, 7 January 2020
---
Stravito is an award-winning search and discovery application for market intelligence and insights.
Founded in 2017 by experienced entrepreneurs, Stravito brings knowledge to the fingertips of teams at global organisations including Electrolux, Danone, and Carlsberg.
Stravito's purpose-built AI automatically classifies and tags unstructured data. Its deep search uncovers and curates insights that inform business decisions. And, its easy-to-use application has been designed to inspire.
Recognised as one of the top 100 SaaS companies in Europe and Israel by Accel, Stravito has raised more than €8million from leading European investors.
For more information visit: www.stravito.com.