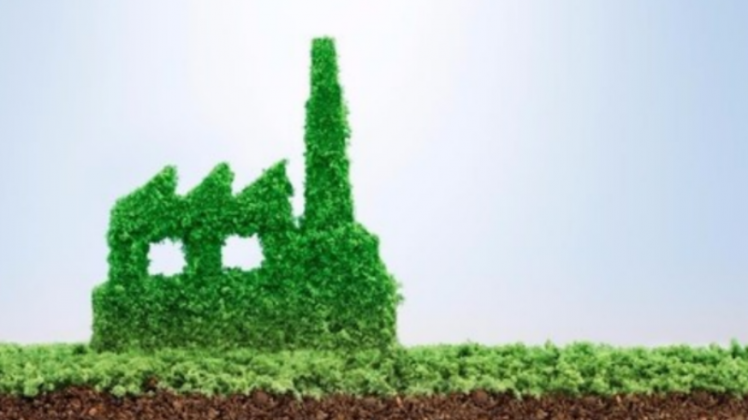 The WEF (World Economic Forum) has announced a neutral and public traceability platform capable of visualising blockchain-based supply chain data from multiple companies and sources. It aims to assist businesses respond to consumer demands for ethical and environmentally friendly products.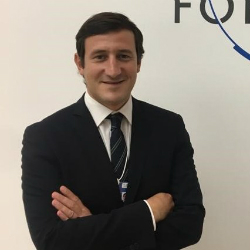 "Transparent supply chains are happening," said Francisco Betti, Head, Platform for Shaping the Future of Advanced Manufacturing and Production, World Economic Forum.
"To help companies respond to consumer demands and not get left behind, we have built the first platform that works across industries to interpret data from different blockchain solution providers. We hope this will accelerate adoption and encourage more companies to join and co-design the technical scope as well as how we tackle tough questions around privacy and how we connect the physical and digital worlds."
Some broad background
Today consumers have increasing concerns about the social and environmental impacts of products they buy. Allegedly ~90% would like big brands to show how they are environmentally friendly and ethical. While blockchain technology offers one way to showcase sustainability and environmentally friendly practices, private blockchains do not address rising customer transparency demands.
To date, companies have self-published such data or relied on blockchain solution providers. The pilot platform resulting from this WEF initiative, in contrast, can ingest blockchain-based data from multiple sources and make it available on a neutral site.
It was created in collaboration with a dedicated group of enterprises, including:
Lenzing Group
TextileGenesis
the International Trade Centre.
The latter is a UN entity with universal membership by mandate. It has hosted the pilot via its Sustainability Map. In effect the ITC provides the assurance that all parties that:
external sharing of data will not occur
UN data centres will host the sensitive data
there are derived benefits – obtained via UN neutrality, immunities and privileges.
"As consumers are more aware than ever about the social and environmental impacts of the apparel they purchase, transparency is key to addressing their concerns. The Lenzing Group, a producer of fibres from renewable raw materials, uses blockchain technology to maximize the digital traceability of fibers, thus making an important contribution to green up the fashion industry", says Stefan Doboczky, Chief Executive Officer of the Lenzing Group.
"A growing number of suppliers contributing to traceability platforms like the one of ITC is essential to globally supporting sustainability and fighting climate change."
Key features of this WEF initiative
Key features include the following:
a public blockchain-based platform built for businesses across multple industries
the ability to respond to consumer demands for ethical and environmentally friendly products
a neutral and safe space for collaboration, as provided by WEF, Everledger, the International Trade Centre (ITC) and Lenzing Group
a Phase 2 which will include Asia Pacific Rayon (APR), EVRYTHNG and PlataformaVerde
The partnerships, combined with the WEF's reach, hope to accelerate and amplify public-private cooperation. This will enable the platform to:
be neutral and a safe place
encourage cross-industry collaboration
use public and private sector inputs to shape the future of supply chain traceability, transparency and sustainability.
The enabled visualisations will overlay other ITC databases. This will enable users to obtain a comprehensive picture of:
the flow of goods
key environmental and social indicators
certifications of supply chain partners.
"Now more than ever, ensuring a sustainable future hinges on our ability to create reliable traceability and transparency across global supply chains," says Dorothy Tembo, Executive Director, a.i., International Trade Centre.
"With many organizations committing to supporting such a future, this effort shows that a collaborative platform for digital traceability is technically possible and has the potential to transform how we think about transparency in supply chains."
WEF initiative – Phase 2
Critical to Phase 2 of this effort will the incorporation of additional data sources. These will both:
expand the perspectives available
address the challenges outlined.
In this Phase 2 context:
Asia Pacific Rayon (APR), EVRYTHNG and PlataformaVerde have agreed to participate in 2020
the WEF is now inviting those brands and suppliers currently using blockchain for traceability to join this effort.
"Green Plat (PlataformaVerde) has been working in the past years to help companies accelerate sustainable production using our blockchain traceability and management software.
"We are seeking management improvements through supply chain digitalization while also enhancing environmental compliance and fostering data transparency"- Chicko Sousa, Founder and Chief Executive Officer, Plataforma Verde (Brazil).
Enterprise Times: what does this mean
Consumers and enterprises want to make supply chains more transparent (for example, IBM Food Trust, KPMG Origins, Walmart China, etc.). To date, however, they have lacked a trusted and neutral aggregating platform where they could publicly and reliably see supply chain data captured on distributed ledgers (blockchains); hence this WEF initiative.
As Niall Murphy, CEO & Co-Founder EVRYTHNG puts it: "Transparency in supply chains is now fundamental to competitiveness, with 74% of North American and European consumers saying they'll choose brands based on better transparency, and 32% of the global consumer population values-driven GenZ. An open, trusted ecosystem for data sharing is critical to meeting the need and scaling its accessibility to all stakeholders. Circularity in the world's supply chains of consumer goods, the path to sustainability, cannot be achieved without new networks to exchange data."
For those interested, more information is available here.