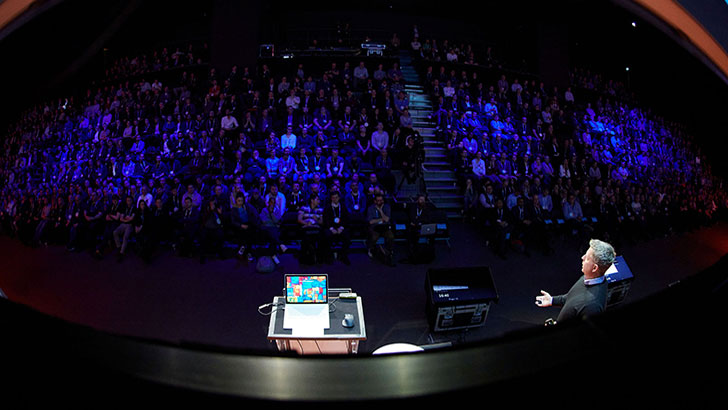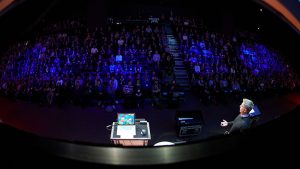 At NIC 20/20 Vision in Oslo, Enterprise Times talked with Jason Zander, Executive Vice President, Microsoft Azure and Rune Syversen, Founder and CEO, Crayon. Zander had just completed his keynote coverage where he laid out the breadth of Azure. He also touched on the potential of AI and the challenges in dealing with data.
Enterprise Times was interested in some of the issues that both Zander and Syversen saw around implementing AI. The start point is simple, getting the data. Except it's not so simple once you factor in compliance and silos. We asked how we make AI systems aware of these issues.
It's a valid concern many people have. Bring lots of data together and what will the AI do with it? With an increasing amount of data being shared by partners, allegedly anonymised, will AI just make it easier to de-anonymise the data? Both believe that we need to make better use of models that have controls built-in.
We also asked if AI was at the point where it could help overloaded developers. We are beginning to see it used in cybersecurity to speed up response to incidents. With the push to move applications to the cloud, could AI help decompose our code and choose the right components to rewrite? Could it even reduce the amount of code by helping create mircoservices that could be reused?
To hear what else Zander and Syversen had to say, listen to the podcast.
Where can I get it?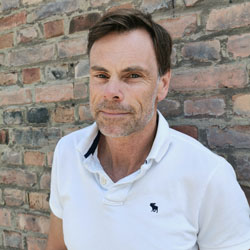 obtain it, for Android devices from play.google.com/music/podcasts
use the Enterprise Times page on Stitcher
use the Enterprise Times page on Podchaser
listen to the Enterprise Times channel on Soundcloud
listen to the podcast (below) or download the podcast to your local device and then listen there