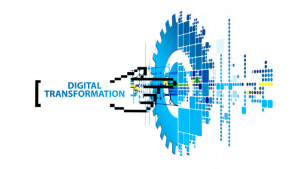 Rimini Street is helping deliver benefits to Brazilian manufacturers who have switched support contracts from SAP. It has announced that Metalurgica Fallgatter and Continental Parafusos not only switched to the Rimini Street premium support model but have used the realised savings to transform their IT.
The changes were driven by the CFO's from the respective organisations. They both saw the direct financial benefits from ending support with SAP. Rimini Street believes it can save organisations up to 90% of their current maintenance costs.
Fallgatter invests in new IT
Metalurgica switched from SAP to Rimini Street in 2017. It has enabled Metalurgica to invest in new IT solutions. Metalurgica first deployed Salesforce CRM in 2015 and integrated the solution to its SAP ERP instance. Its decision to choose Rimini Street may have been helped by Rimini Street's knowledge of Salesforce. It has also deployed an improved tax management solution as well as new applications for HR and production.
Cristiane Holl, CFO commented: "By partnering with Rimini Street to reduce our application maintenance spend, our company was able to invest in other important systems and applications to improve the business and align our IT roadmap with the core business goals. Now our ERP maintenance spend is no longer draining our IT budget."
Continental Parafusos invests in productivity gains
Continental Parafusos is an industrial fasteners manufacturer for the automotive industry based in São Paulo, Brazil. Maria Augusta Martins, CFO, was cautious about switching the support service for such a critical piece of software. Martins spoke to other Rimini Street customers to see if there would be any impact on the reliability and stability of systems. Once the transfer was complete it freed up internal IT resources that had been supporting the SAP installation. It has meant that they could focus on new initiatives that have increased manufacturing efficiency and productivity.
Martins is impressed with the service. She commented: "The quality and agility of the services provided by Rimini Street allow our IT team to focus on the innovation of our manufacturing technology, not day-to-day ERP maintenance. Any bugs are resolved quickly; Rimini Street also anticipates potential incidents and handles our legal and regulatory updates to ensure we stay compliant."
Enterprise Times: What does this mean
Rimini Street frequently announces companies that have made the switch to its premium support for SAP. This announcement demonstrates that the promised savings are being realised by companies making the change.
Edenize Maron, general manager, Rimini Street Latin America commented: "Companies such as Fallgatter and Continental showcase the benefits that organizations can experience when bold financial leaders review their vendor support costs and model to help solve financial challenges and drive their businesses towards greater profitability and operational efficiency. CFOs like Cristiane Holl and Maria Augusta are examples of leaders who have already understood this new opportunity to drive innovation and change."  
This may prompt more companies to switch SAP support to Rimini Street or one of its competitors. This is also a warning for SAP. It needs to accelerate migration of on-premises instances of ERP to their latest cloud solution, S/4HANA.