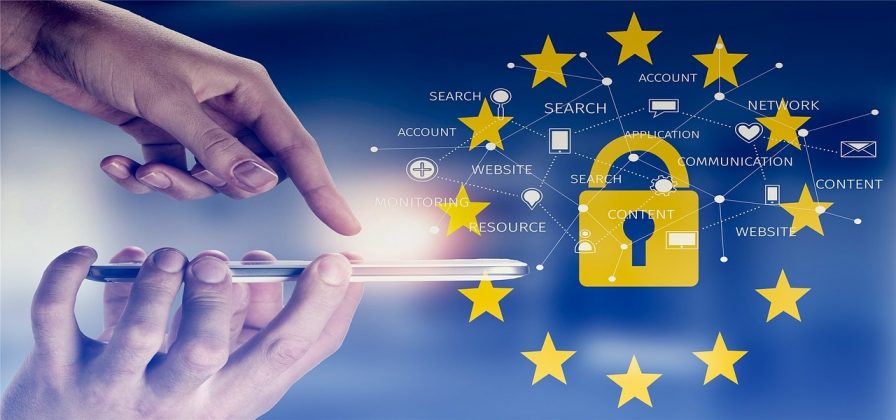 British consumers are deeply divided in their opinion of using virtual assistants via a smart device. A lack of trust and security fears being the main issues, new research from Maintel reveals. Virtual assistants via voice activated services have become increasingly popular with services such as SIRI, Alexa and Google Assistant. Voice assistants are being used to help consumers with banking, purchasing products online and children's homework. The wider introduction of this technology into business, however, has been met with some reluctance.
The latest research by Maintel reveals why companies hesitate before rolling out this technology nationwide. Consumers cite data protection as a key concern. Almost half (47%) say that they are unwilling to use a virtual assistant to contact a company. They fear their device could be hacked, giving someone access to their sensitive personal data. This is unsurprising given the high-profile data breaches by consumer brands using this kind of technology in recent months.
Almost half of British consumers (46%) were discouraged by the amount of data they believed these communication channels collect. Forty-four percent are worried that their smart devices were always on and listening to their conversations.
Key consumer attitudes to virtual channels
Across the UK consumers are roughly split into two distinct camps. Those who recognise the value of virtual channels such as voice assistants and AI-powered chatbots. They use services such as SIRI, Google Assistant and Alexa in their homes and daily lives. In contrast, consumers who fear the security implications of the technology have little or no intention of adoption.
There is a feeling of reluctance amongst consumers in Britain when it comes to engaging with virtual or voice platforms. Almost two thirds (59%) of consumers don't own a smart device. This could be a smart TV, smart speaker or mobile apps with access to a virtual assistant.
Almost half of consumers (46%) have no intention of using these channels to contact a service provider. Crucially, this group doesn't see the benefits of adopting this kind of smart technology. Two thirds of those who don't own a smart device (59%) have no intention of purchasing one in the future.
Corporate attitudes towards the uptake of virtual assistants
Despite consumer concerns surrounding data protection and privacy, it's clear that voice is still a fast-growing and key focus area for UK companies. Furthermore, almost a third (30%) of consumers currently use a smart or virtual assistant to contact a service provider.
The majority of companies (61%) plan to offer customer services via virtual assistants in the next three years. Thirty-six percent plan to offer them in the next 12 months, followed by 18% in the next two years. At the same time, over a third of companies don't currently see a need for a service of this kind. Asked what was preventing organisations offering customer services over smart virtual assistant channels, 44% of senior decision maker believe proving consumer demand was the most common obstacle.
Reluctance when it comes to adopting voice technology is not only felt by consumers. It is also echoed within companies throughout the UK.
Key research findings:
More than a quarter (27%) of senior decision makers said they had difficulty proving ROI and benefits of voice-assisted channels. Particularly when it comes to convincing senior leadership within their companies to adopt this kind of technology.
One in five senior decision makers (21%) highlighted persuading the board a key obstacle to adopting this kind of technology.
Over a third of those companies surveyed stressed a lack of available budget (36%).
A third of companies cited a lack of understanding of the technology requirements (33%) for voice assistants.
Just under a third of decision makers mentioned the absence of the skills needed to successfully deploy the technology (28%).
The skills gap appeared especially prevalent in customer services teams. A third (33%) of businesses doubting their capability to deliver a quality service over virtual channels.
Rufus Grig, Chief Technology Officer, Maintel suggests, "The development of virtual assistants via smart devices is inevitable. As technology becomes increasingly intuitive and tailored to fit the needs of its users.
"However, what this research reveals, is that consumers still tread with caution when adopting this kind of technology. Or purchasing these smart devices for their homes."
Enterprise Times: What does this mean for business?
Maintel's research indicates there are mixed feeling towards the use of smart virtual assistants. Companies need to be transparent with consumers on the implications of using this technology. Earlier this year, Amazon admitted that employees listen to customer voice recordings from Echo and other Alexa-enabled smart speakers. Google and Apple have made similar admisions. Needless to say, when organisations implement virtual assistants, they must do it, in a responsible way.
Protecting consumer data is paramount. Companies are still reluctant to discuss anything around security issues. For the time being, virtual assistants are not the ultimate solution. They could and should be used, together with other customer service technology solutions such as call centres and chat bots.