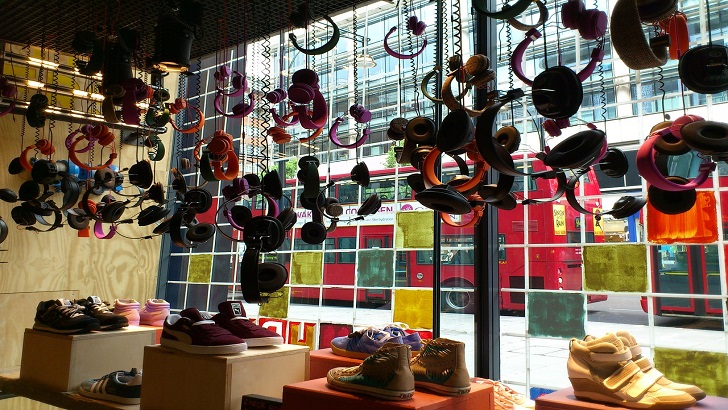 Symphony RetailAI has released a research survey on the topic of how Artificial Intelligence is impacting retailers' merchandise management processes. The survey participants, senior execs at leading retailers, answered questions including where they see AI adding most value. Symphony RetailAI is a global provider of AI-enabled revenue growth management solutions for retailers and manufacturers. The research survey explored the role AI in driving profitable revenue growth was conducted by RIS News. The study identifies the most pressing questions retailers currently face in their merchandising planning. It reveals their perception of AI's emerging role.
Key findings include:
How retail merchants can weigh the value of economies of scale against personalised assortments.
How they can identify meaningful patterns in customer demand, product adjacencies, price sensitivity, response to promotions and omnichannel complexity.
How innovative AI tools enable retailers to hit the most profitable sweet spot for each store in their chains while catering to customer needs.
"The problem with merchandising today is obvious – no two stores are alike. Treating them alike requires an acceptance of the notion of acceptable financial loss," said Joe Skorupa, editorial director, RIS News. "For example, if a category manager successfully hits a forecast. Then roughly half the stores have statistically overperformed and half have underperformed. AI addresses this by making it possible to manage each store individually, simultaneously and holistically across the enterprise."
AI increases inventory efficiency, improves margins
There are three specific applications that retailers say are critical for meeting merchandise management goals. Retailers will benefit using AI engines to process vast amounts of data across a wide-range of distributed stores and channels. Demand forecasting (56%), replenishment (44%) and price management (41%).
Fifty-nine percent of retailers surveyed believe doing so will help with sell-through inventory and 56% expect it to improve margins. Retailers are most excited about AI's support in reducing out of stocks (56%) and over stocks (34%). In addition to creating real-time inventory visibility (41%) and improving inventory accuracy (34%).
Early AI adopters establish competitive advantage
Yet, although 61% of retailers expect to have AI play a role in their retail merchandising approach within 24 months. Only 16% have at least one AI engine in place today. This presents a tremendous opportunity for AI leaders today to leverage merchandising efficiencies as a competitive advantage. It also acts as an incentive for those exploring it now to move quickly.
"As retail becomes more intelligent and consumer preferences become more fluid. The study's findings make it clear that now is the time to invest in AI. Particularly, to improve merchandise management outcomes," said Kevin Sterneckert, CMO, Symphony RetailAI. "Whether testing AI for isolated functions such as demand forecasting or personalisation. Or deploying across the enterprise, early adopters will be uniquely positioned to create a differentiated value and sustainably grow revenues and margins."
This urgency is underscored by the level of importance retailers place on expected effectiveness of using AI to maximise merchandise management functions. A big majority (69%) believe AI will play an important role in hitting financial targets and a quarter say it will be a major factor. Only 31% believe it will be minimally or completely unimportant.
Enterprise Times: What this means for business?
The future of artificial intelligence is bright with promise, but full of hype. Cutting through the buzz, one thing is certain. AI can cut out time-consuming, linear merchandising processes. Today's merchandise management teams simply cannot keep up with the speed of omnichannel consumers and competitors using old methods. The future of AI in merchandise management is clearly a horizon-line project for most retailers. The study data shows 56% currently have no Artificial Intelligence engines in place. Only a quarter are currently testing or piloting at least one. Just 16% say they have at least one AI engine in place and a mere 3% have multiple engines in place.
The study findings show a clear lag in adopting AI among mainstream retailers. This is troubling because AI engines are powering many leading retailers to achieving stellar financial results today. A short list of these retailers includes Amazon, Target, Walmart, Walgreens, CVS and Home Depot. The time for investment and experimentation in AI is now and not a year or two in the future.