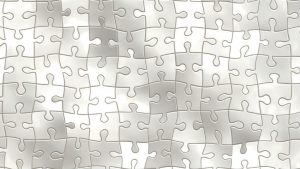 NTT Ltd has begun the next phase of its mega-merger of its key business units. Phase one was to create a single brand covering NTT Security, NTT Communications, Dimension Data and all 28+ associated subsidiaries and brands. That meant bringing together over 40,000 people under one umbrella. This next phase is about removing the barriers between those former business units and creating a single integrated company.
Jason Goodall, Global CEO for NTT Ltd, commented: "Organizations across the globe are looking for ways to digitally transform in order to prepare for tomorrow. We're helping the world's largest businesses to design, transform and manage their digital infrastructures to make them as agile as possible, in order to innovate for years to come.
"Combining all of these great companies under one brand means we can deliver products, services and solutions that will meet many of our clients' digital challenges, ensuring we're doing great things together, both now and well into the future."
A challenge of epic proportions
There are very few examplars for NTT Ltd to follow. Mergers on this scale are massive, complex and fraught with pain points. Unlike a traditional merger of wholly separate companies, all of the NTT business units already work with each other. Many of the core systems are already integrated at several levels. What is happening now is the creation of single systems and a redistribution of who sits where.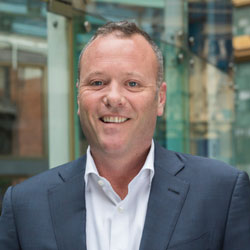 Earlier this year Enterprise Times spoke with Matthew Gyde who had just been appointed President and Chief Executive Officer (CEO) of NTT Security. He talked about the challenges ahead and gave some insight into the pre-merger processes. Those processes are now a year in and NTT Ltd will hope that every eventuality has been accounted for.
Perhaps the biggest challenge that Gyde outlined was the demand from parent NTT that this was all to happen with no business interruption to customers. From a security perspective that is a non-trivial issue. For larger NTT Ltd customers dealing with multiple business units, it is a significant challenge.
The list of brands to be integrated includes: Arkadin, CAPSiDE, Communications Lifecycle Management (CLM), DPA, DTSI Group, Emerio, e-shelter, Euricom, e2y, Global IP Network (GIN), Gyron, Netmagic Solutions,  NTT Communications Cloud Infrastructure Services (NTT Com CIS), NTT Communications Managed Services,  NTT Global Networks,  NTT Indonesia Nexcenter (NTTI Nexcenter), Oakton, RagingWire, Secure-24, SQL Services, Symmetry, Training Partners, Transatel, Viiew and WhiteHat Security.
Enterprise Times: What does this mean
NTT Ltd has taken another step on its path to becoming an $11 billion company. The merger will enable it to cut costs as the internal units will no longer be competing against each other. This will also help it focus on winning new customers.
What is not clear is the long term strategy. NTT is unquestionably behind its big Japanese rival Fujitsu in bringing business units together. Both have well established IT Services business and deliver everything from data centres to IT security. The question is over the next few years, as this merger completes, who will come out on top?
It may be that we have to wait and see what happens down the line with NTT Data and NTT Ltd. Both are separate listed companies although they will be tightly integrated as they share a number of clients. However, the two will retain their separate business identities for the forseeable future. Once this merger has completed it will be interesting to see what the main NTT board decides to do. The expectation among industry analysts is that there will be a merger of the two brands. At that point, NTT should overtake Fujitsu.
For now, however, the focus in on bringing the companies listed above into a single coherent business.