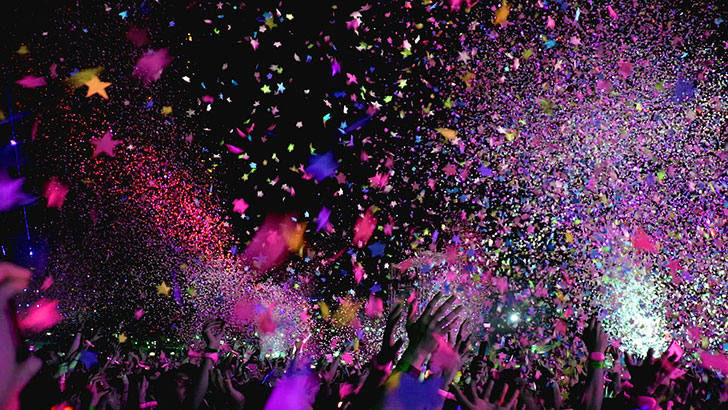 The merger of NTT operating companies that was first signalled in 2018 has finally taken place. As of July 1st, NTT Communications, NTT Security and Dimension Data have become a single operating company. That company is now known as NTT Ltd and will be based in London and will be headed up by Jason Goodall, former Group CEO of Dimension Data.
The combined company will have over 40,000 people across more than 70 countries and regions. It will also boast some significant buying power for services and offer customers a one-stop shop for many of their data centre, cloud and security needs.
In a statement President and CEO for NTT Corporation, Jun Sawada said: "I'm delighted to announce that we launched NTT Ltd. today. When we combine the new capabilities of NTT Ltd. along with NTT DATA, we create a top five global technology and business solutions provider with US$20 billion revenues outside of Japan. Going forward, we will accelerate our execution as one NTT in order to contribute to a smarter and better world through digital transformation."
Jason Goodall, CEO for NTT Ltd. commented: "I'm extremely proud to lead NTT Ltd. into a new and exciting era. Today, we've created a global technology services provider that delivers a full breadth of industry leading products, solutions and managed services that address our clients' business needs. We know technology doesn't stand still. And nor do we. We will continue to move our business forward to ensure we deliver solutions that are both relevant for today and tomorrow. We are excited to be part of one of the world's largest technology and business solutions providers and look forward to partnering with our clients around the world with our full range of capabilities".
Why is NTT creating this new business?
Put simply, because it was about time. NTT has over 960 companies across the entire group. This meant that while they were working together at one level, at others they were competing. To compound the latter, competition also occurred over products that were internally white labelled. The result was that NTT was beating itself rather than the competition.
The merger is also the start of a very long process that is expected to see many of the 960+ companies merged. This will allow NTT to rationalise what it is bringing to market. For the business units, it allows them to look at where the specialisation is and become more of a horizontal play. For example, NTT Security will become the security specialists across the company.
It will also ensure that all the products are aligned. This removes confusion over how different operating companies inside the group treat the internally white labelled products. By removing that, it means that customers get a more coherent and consistent story. It should also help NTT drive its products into new markets.
Another benefit will be the R&D budget. This is not so much about increases in R&D spend, NTT is among the highest spenders on R&D in the IT industry. With its focus on telecoms, data centres and security, its patent library is already highly focused. With NTT Ltd, it would be surprise if it didn't focus on monetising more of those patents and increasing its filings.
A global top 5 IT vendor
NTT Ltd will become one of the largest IT vendors as a result of this merger and it will only get bigger. This is just the first of several phases that will take several years to complete. This first phases creates a company worth US$11 billion. It does not include NTT Data who will remain outside the merged entity. However, the two companies will be closely aligned to meet Sawada's goal, hence the $20 billion claim above.
One area where NTT Ltd becomes a dominant player overnight is in data centres. Combining the assets of the Dimension Data and NTT Com creates a data centre giant. It will rival the likes of Equinix, especially in the co-location space. NTT Com already handles 40% of global Internet traffic. NTT Ltd is likely to see that number grow as it looks to grow its data centre estate and is able to offer secure services such as those available from NTT Security as part of that deal.
Dimension Data is also adding a lot to those data centre numbers. It has its own facilities and will become the data centre managed services experts across NTT Ltd. The question is how long before NTT launches its own cloud platform? One way for it to do so would be to launch its own OpenStack based solution. It has both the skills and the locations, and any move would be well received by the markets.
Not everything will come under NTT Ltd
In a blog post last month, Dimension Data said that some of its business units will not be part of NTT Ltd. The post stated: "The Dimension Data brand will be retained in Middle East & Africa. Businesses currently operating as Dimension Data in Japan will form part of our sister company, NTT Communications under NTT, Inc."
This split is also happening with NTT Com and NTT Security. This is partly for political and partly for customer management reasons. This may be one of the reasons why the size of the company seems to differ depending on who you talk to and when.
NTT Data will also be exempt from this merger, at least for the time being. It is currently a separate trading entity. There are two routes. The first is to delist NTT Data and then merge with NTT Ltd. The more likely option is to do all the merger work with NTT Ltd and then merge it into NTT Data creating a new listed business. This would require support from the NTT Data shareholders but they are unlikely to object given the potential for such a combined business.
Enterprise Times: What does this mean
This announcement will be watched and analysed by competitors, media, the analyst industry, suppliers and customers alike. They will be watching to see how quickly things change and how seamless the process is. It should not take long. NTT has done significant planning. It has had integration groups running for at least nine months working to resolve conflicts between the three companies. That work should make this a smooth process. However, as anyone who has done M&A will tell you, something always goes wrong.
One of the major challenges for suppliers will be in knowing how this will affect them. Changes to billing addresses sounds minor but can often throw up nightmares for any supplier. There will also be a need to integrate and resolve differences in payment schedules and credit systems. No matter how much pre-planning has taken place, this is always an area where risk attaches.
Overall, however, this is a move that is long overdue not by month or years but perhaps as far off as a decade ago. NTT has made a hugely significant cultural change in making this merger happen. It is now in a place where it can compete with its very largest competitor on at least an equal basis.
All of that said, it will be interesting to see just where the company is by early next year and how quickly it can grow its customer base as a newly integrated behemoth.