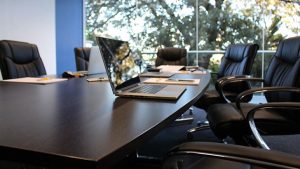 NTT Security has announced Matthew Gyde is its new Representative Director, President and Chief Executive Officer (CEO). Gyde's previous job was as Group Executive Security at Dimension Data. As part of his job he will have worked closely with NTT Security.
Gyde replaces Katsumi Nakata who is expected to leave NTT although where he is going is not given. In May Nakata was given a new role on the NTT Supervisory Board. At the time, it was also announced he would become an outside Audit & Supervisory Board Member.
The handover from Nakata to Gyde comes as NTT Security merges with Dimension Data and NTT Communications to form NTT Ltd. One of the first things that Gyde will have to do is see that merger to its completion.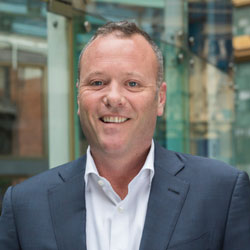 In a canned statement Gyde said: "I am honored to have this opportunity to lead the security business. Without doubt, it is an exciting time to be working for the NTT brand to bring together our global capabilities. My job now is to deliver against our security strategy and value proposition which positions intelligent cybersecurity as central to NTT in helping our clients ensure they are secure by design."
Another Dimension Data exec promoted to NTT Ltd
The announcement of Gyde is interesting. While he has a long history within the cyber security field, it is a surprise that NTT Security didn't promote from within. It is also a significant move to give the role to a non Japanese executive. In terms of the latter, Gyde's decades of working out of Singapore with Asia Pacific business units may well have counted heavily in his favour.
Also in his favour is his established relationship with Jason Goodall, the newly promoted CEO of NTT Ltd. Both men come from Dimension Data where they will have worked closely together. Although much of the groundwork for the creation of NTT Ltd has been ongoing for almost a year, there will still be complex issues to resolve. Having a key management team that has worked together before will no doubt make those decisions slightly easier.
In his statement Gyde said: "NTT Security has some of the best security experts in the world, and I am a great believer in harnessing the ideas and innovative thinking of the extended team. Like any great and successful team, it means all of us working as one strong, tightly-knit family to support our clients and, ultimately, make this business an integral and successful part of NTT."
The last few years has seen Dimension Data grow substantially. Its revenues and market share are both up and it has made some astute acquisitions. NTT Security is no stranger to the acquisition market and recently purchased WhiteHat Security.
However, by size, it is much smaller than Dimension Data. Will Gyde be charged with identifying acquisition targets and new revenue streams to fast track the growth of NTT Security? How much autonomy will he have in that area? These are questions that will take time to answer.
Enterprise Times: What does this mean
This is an interesting appointment. Gyde is no stranger to the cyber security industry. As such, he will be seen as a safe pair of hands to take over NTT Security. His working relationship with Goodall is also key here as NTT Ltd looks to deal with complex issues around the merger of three primary operating companies and their various subsidiaries.
What is not clear is where Gyde will be based. Will he continue to run NTT Security from Singapore? Given the headquarters for NTT Ltd is London, it would make more sense for him to be based in the UK.
Perhaps the first challenge for Gyde will be to decide on the make-up of his boardroom at NTT Security. There is already an existing and very experienced team in place but Gyde may want to make his own changes.