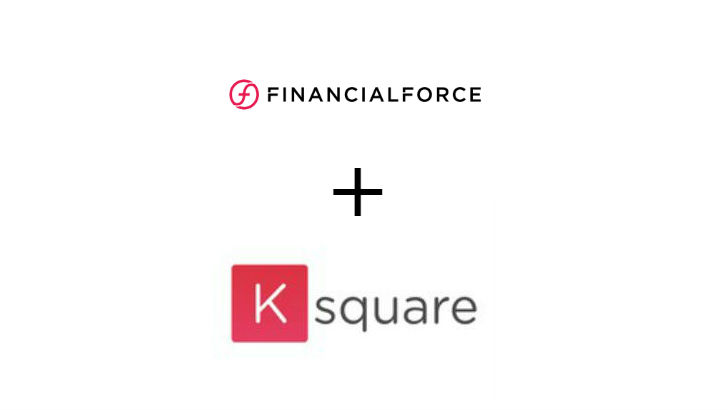 FinancialForce has added Ksquare as a new channel partner to resell and implement its Professional Services Automation (PSA) and Financial Management ERP solutions. KSquare is a Salesforce consulting partner who acquired Great Wave earlier this year.
It will provide FinancialForce with an implementation partner that has already delivered significant Salesforce projects and enhanced the solutions further through development. Its customers include brands such as Disney, 7-Eleven, Boy Scouts of America, Verizon and CBRE.
Dirgesh Patel, CEO of Salesforce Business at Ksquare commented: "Partnering with FinancialForce was a natural complement to our Salesforce professional services division. We are both committed to ensuring professional services companies have the best solutions and support to help them compete effectively as everything-as-a-service models continue to evolve."
KSquare has offices in Dallas, Texas and Mérida, Mexico. It has delivered more than 300 Salesforce projects to 120 customers across both countries. This is the second partner announcement for FinancialForce this month. It earlier announced that 4C would also join its ecosystem.
Jeff Edwards, Vice President – Global Channels at FinancialForce commented: "FinancialForce has a long-standing commitment to System Integrators (SIs), who provide the majority of our services work. Ksquare is a critical new partner in helping us expand our capabilities and deliver an outstanding customer experience."
Does this mean the demise of Great Wave apps?
When KSquare acquired Great Wave Tech it had 5 apps already on the marketplace:
The future of these is unclear, they have only a few reviews and the latest release was for the CMS in March 2019. However, KSquare has updated the appexchange entries to reflect the change of ownership. It will be interesting to see whether it invests further in the applications. What this demonstrates is that KSquare has considerable knowledge of the functionality that FinancialForce has within its systems. This should shorten the onboarding time and help accelerate their value as a partner.
Enterprise Times: What does this mean
Edwards is having a good month. Two significant new channel partner signings that should help FinancialForce grow. While direct selling can help with growth, only through a strong channel partner network is that growth rate sustainable. In adding KSquare it has brought on board a sizeable Salesforce partner that should help with expansion both in the US and potentially in Mexico.
FinancialForce already has a Spanish language pack in beta and may now have to work on localisation for Mexico. ET has contacted FinancialForce to understand if this is on the roadmap and the status of the Spanish language pack. For KSquare this is its first official AppExchange vendor partnership, discounting MuleSoft, which is now part of the Salesforce family.