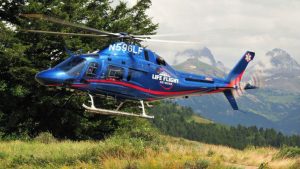 The Life Flight Network has successfully implemented Ramco Aviation Suite V5.8 to support its operations across the four states of Oregon, Washington, Idaho and Montana. With an administrative office in Aurora, Oregon the solution will help the organisation to manage its fleet of more than forty fixed and rotor wing aircraft.
Life Flight Network was formed in 1993 by the merger of Emanuel Life Flight and Aircare under the management of Legacy Emmanuel Medical Centre. In 2007 it gained independence and has continued to grow with more mergers following. It opened its latest base in Port Angeles, Washington earlier this year. As a not for profit air medical service it needs to comply with applicable federal and state occupational health and safety laws and CAMTS and NAAMTA accreditation standards. The new Ramco solution will make compliance more effective.
Life Flight Network will roll out several features including:
Engineering
Maintenance
Finance
Flight Operations
Compliance
Electronic Flight Bag (EFB)
Quality
Risk Assessment features
Integration gateway (iRIS)
Flights are often undertaken in difficult conditions. Trying to reach injured people in often hard to reach terrain means safety is critical. Michael Griffiths, Life Flight Network CEO commented: "Our number one priority is the safety of our patients and crew. When it comes to the maintenance, operations and management of our fleet of aircraft, we are always seeking innovative tools and technologies that can support our high standards. Ramco's Aviation software does just that."  
MRO getting stronger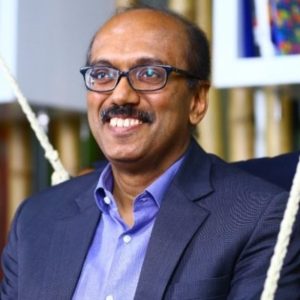 Ramco continues to win business for its MRO business division across the globe. Wins at Erickson and the renewal of the contract at Era Group Inc has seen it cement its presence in the US. It has also had success elsewhere in the world for its Logistics and HCM/Payroll solutions.
Research and Markets estimate that the MRO software market in aviation alone will be worth $4.93 billion by 2022. This is despite it growing slower than other markets at a CAGR of 3.85 (from 2017 – 2022).
Ramco is introducing new technologies across its portfolio such as bots, IoT and AI. As it does so it should consider not just announcing implementations but also some details of the difference these technologies have made to customers.
Virender Aggarwal, CEO, Ramco Systems said: "With rich functionalities and deep domain expertise, Ramco's next-gen aviation technology has been the preferred partner of many leading heli-EMS players in North America. We are happy to partner with Life Flight Network in their digital transformation journey."
Enterprise Times: What does this mean
It isn't clear whether Life Flight Network, as a non-profit organisation that demonstrably saves lives, benefited from a discounted cost for the solution. If not, it is a missed opportunity for Ramco as it should consider the benefits of doing so. Regardless, Ramco continues to win new business at heli-operators across the globe. Many of these operators are small and it has yet to crack the larger operators with bigger deals.