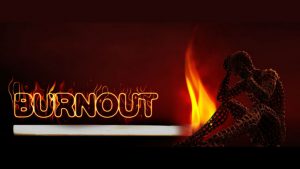 Asana has announced the general availability of Workload. This new feature enables managers to identify when workloads are too high for an individual. The solution highlights any issues with workloads once resource management is completed. It is not about the allocation of tasks from projects to individuals but the impact those tasks could have.
Asana also revealed research to underpin the importance for companies to address workload to avoid burnout. This shows 8 out of 10 workers feel they are overworked.
What does Workload do?
Workload allows manager to balance the work assigned to individuals to ensure no worker is overloaded or, conversely, left with too light a workload. Employees returning to work can have their workload ramped up slowly. Managers also gain visibility of how much workload a individual is taking on. It is also possible for managers to set limits on workload to stop employees taking on too much work as well. When an employee exceeds the limits, Workload displays a visible alert.
Managers can also see the levels of workload across their team. This improved visibility means better resource management and makes it easier to solve scheduling conflicts. Tasks are moved between employees by dragging from and dropping into work streams. The solutions then automatically recalculates the workload for both individuals. This also ensures managers can see what any employee is working on and how heavy their workload is. Using Workload with Asana Portfolios, managers can assign priorities to ensure that the combination of individual and project requirements are met.
Jenny Williams, Marketing Traffic Manager at Panera Bread comented: "Panera's creative team averages 45 projects a week, and before Workload, we didn't have a simplified way to review the team's bandwidth. With Workload, we can easily see assigned tasks and react to bandwidth concerns by negotiating deadlines and, if needed, make a case for additional resources."
Hours and points matter
This is a first generation solution and has benefits that companies should note. Project participants can customise their workload based on effort. This is defined by the number of hours or by a points system.
Hours is a simple metric for managers can use but does not distinguish between skilled and unskilled individuals. Enterprise Times emailed some questions to Asana about the new solution. ET asked how are points assigned to tasks?
An Asana spokesperson responded: "Generally points are assigned to tasks by a project lead, who works closely with the task assignee to make sure that the costing makes sense."
This means that different tasks can have different points. It also allows a manager to assign different levels of points to similar tasks based on small differences. While this helps differentiate between tasks it does not take into account the expertise of an individual. Can points vary by an individuals skill set?
"Teams can also set individual capacity based on their personal velocity/experience level – for example: one experienced engineer may be able to take on 10 points per week, while a new hire might reach the limit at 5. If the new hire gets 6 points of a work in a week, they'll show over the limit in red, while the experienced engineer would be in his comfort zone."
This has limitations, it means that the workload of a specific tasks cannot vary by individual. Individuals are generally not experts at everything and a later version could allow for some skills matching.
Why does this matter?
Excessive workload increases the risk of burn out. The World Health Organisation recently added burn out to the 11th Revision of the International Classification of Diseases (ICD-11) as an occupational phenomenon. The ICD-11 defines burn out as :
"Burn-out is a syndrome conceptualized as resulting from chronic workplace stress that has not been successfully managed. It is characterized by three dimensions:
feelings of energy depletion or exhaustion;
increased mental distance from one's job, or feelings of negativism or cynicism related to one's job; and
reduced professional efficacy."
This is further evidenced by academic research by Christy and Priartini who found that
High workload increases job stress.
High workload impacts organisational commitment negatively.
Increased job stress increases the intention to quit.
The Asana research covers 6,000 knowledge workers across the US, UK and Australia. More than 80% of the respondents "say they consistently feel overworked and close to burn-out". A quarter experience burn out more than once a month. Interestingly, 37% say that they do not feel work is distributed evenly. Using Workload, managers are able, at least to themselves, to evidence that the workload is evenly distributed.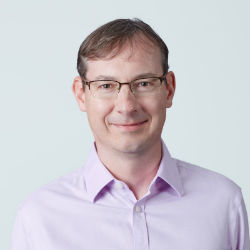 Alex Hood, Head of Product, Asana commented: "The most productive, and happiest, teams are ones that have true clarity on who is doing what by when. While today's modern workplace has more ways to communicate and collaborate than ever before, the majority of teams are still turning to outdated spreadsheets and email chains to plan and manage the work across team members.
"We created Workload to deliver a centralized view of your team's capacity that's connected to the actual underlying, real-time work. With Workload, not only are  your most important projects and initiatives completed on time, you never lose sight of your most valuable resource — your team members."
Enterprise Times: What does this mean
This is a very interesting development by Asana that potentially addresses one of the key issues in todays workforce, burn out. While the solution is simple, it could become a very useful tool for managers to quickly identify whether too much work is being added to an individual.
The issue is, however, rather more complex than the Asana approach. Different tasks are performed at different speeds and quality by different individuals. Should this solution be made more complex to address that? This is a question that Asana will need to consider. It could also choose not to. In doing so, tying it to an individuals skill levels on certain tasks will get very complex, very quickly. Making the feature too complex could quickly inhibit usability and adoption. It could also be seen as measuring an individuals worth to an organisation and raise some even tougher issues such as remuneration.
As a solution to highlight the risk of burnout Workload is a very interesting development. Where it is taken next could raise a heated debate.