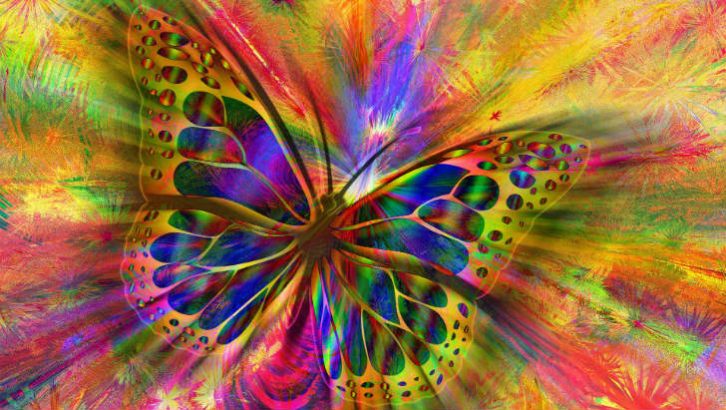 The CBI has issued a report in conjunction with Oracle that aims to reveal how large business can fuel there digital transformation journeys. Enterprise Times was given early access to the report and spoke to John Abel, Vice President, Cloud and Innovation for UK, Ireland and Israel at Oracle about it.
The report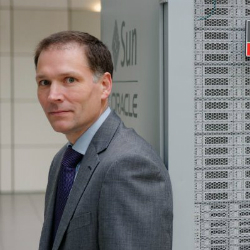 It opens by painting a stark picture for large businesses: evolve or die. It references an often used statistic that cites research by The Guardian in 2015 observing how more than half of the companies listed in 1999 are no longer present.
The report is divided into three sections. It first looks at the barriers to digital transformation. The report then highlights four fuels, or themes to apply in framework that companies should consider.
It then guides the reader through the four phase framework approach companies could adopt: Plan, Prepare, Test and Execute. Within each it considers how the fuels apply. The report was based on existing literature, a series of 23 interviews and a round table discussion.
A CBI article on the report is available here, and the full version here. The latter is behind a CBI membership wall. Whether Oracle is also able to distribute the report to customers or prospects is not known, but is worth asking.
Common Barriers to Digital Transformation :
The report highlights three barriers that large companies considered most:
Legacy systems
Faster competition
Stronger but more visible
The first one might agree with. ET would argue that faster competition is not a barrier to digital transformation, more a catalyst. That third challenge is as much a strength as a weakness as greater visibility can also mean greater recognition. One that was surprisingly missing was organisational and cultural inertia as a barrier.
ET asked Abel about his thoughts, he replied: "When I read the report I always reflect on what I talk about with customers. The problem is digital has a very wide spectrum of technologies and view. There is no one theme you can put a point on and says it means this because it means different things to different people. What we do know is there are usually three barriers that I see. I will give it in the context of the workplace and it came out in the report but scattered through it."
The Oracle view
Abel continued: "One is culture and the culture is to accept change. A lot of digital emerging technologies more and more different generations have different views.
One we don't talk about enough is the religious debate. What I mean by that is when a company tells me that a strategy is a company name. If I say what is your strategy and they say "Oracle", well it's not really because you are not Oracle. That one comes out and it means they don't understand the number one job for them as a customer.
"The third one is the political debate. It is not a logical outcome and they are pivoting and shifting without really coming up with what they are trying to answer and what they come up with is not a logical answer.
Abel rightly sees digital transformation as difficult, if not impossible to define. It isn't always a big bang, it could just be introducing RPA. Abel added: "The best digital technology shift in customers is where they use the concept of a 1% change that makes a 99% impact."
One example he gave was the addition of a virtual assistance for each call centre agent, this can actually increase customer satisfaction by 400%.
The four fuels framework
This is the meat of the report and highlights four themes:
Take a birds eye view: Transformation is not just about IT a wider view is needed
People power: People deliver transformation not technology
Love your silos: It argues for leveraging the different silos rather than adopting a BizOps approach as ING has done.
Automatic Upgrade: Misnamed and described as a Marathon at a Sprint which would have been a better moniker.
The report then takes each fuel and maps it across what it calls a design framework Plan, Prepare, Test and Execute. The report talks a lot about agile when working on projects but it doesn't mention BizOps. ET asked Abel on his thoughts about this
"A personal view, it depends on the DNA of the organisation. If you are an Oracle, which is heavily R&D based, we are very early in the S curve which means we do not want to industrialise experience early on. "
Can Oracle help out with the Birds eye view
Abel acknowledged that the report might have missed a point but not every organisation is looking or suitable for BizOps. While Oracle was a partner in the creation of the report, there is little in the way of detail around the services it offers. People know Oracle for its ERP and software solutions, but less about some of the professional services it can offer. ET asked Abel whether it offered a service to assist companies with the birds eye view.
Abel said: "Yes, NEXT. What it does is it will take a customer from ideation to MVP. and then to Scale. I have a NEXT agile team in my organisation. When the customer is going through ideation, where they say 'we have got this business problem and we have an idea,' we help them accelerate it to actually get something on the floor that they can use and experiment with to learn. We call it experiment and learn with a  positive impact. What we call it in IT is fail fast or grow fast."
Cybersecurity is critical for large organisations
The report further highlights the difficulty that larger organisations can have protecting themselves. It references a DCMS figure that the cost of a cybersecurity breach is £22,700. This figure refers to a DCMS report which is based on a small sample set. A much higher, possibly too high, figure used by the Ponemon report places the cost of a cyber breach at $3.8 million.
Therefore, quite rightly the report pulls out the importance of cybersecurity in the early stages of the process. However, it references from the NCSC five questions to the board that are probably better asked of the CIO or CISO.
Commenting on the observation Abel said: "You raise a really good point. The context here is that it is a board discussion with the right pre-emptive questions to have the board ready to have the conversation. Train the board to get ready for it. The consequence of cybersecurity that the call centre forum document talks about in a call centre where a customers data breach has occurred is that 80% are less likely to give you their PII data. The impact to the future revenue stream where an impact occurs is massive."
The importance of Data
Once area that Oracle does have a service to support the transformation process is the storage and analysis of data. Abel confirmed this saying: "One of our strongest areas. What Oracle is articulating is that we are the data technology company. We have a very good analytics solution and we invested very early into machine learning and especially neural networks.
"We are very, very, very good at taking self-taught networks such as the World Bee project. For example, we took all the data from the World Bee project that was relevant to a principle design. All the data was put straight into a model with no training to allow the model to find patterns. We then aligned the business expert with the pattern to teach the model what the patterns actually mean. We are very good at self-taught neural networks. It is called Oracle Analytics Cloud Service"
Oracle has also unveiled its latest generation of its Oracle Analytics platform. This combines eighteen separate products into a single portfolio. Underpinning the platform is the Oracle Autonomous database and its machine learning capability. It has also introduces two different pricing models, one a low entry per user cost and another per CPU for enterprises.
T.K. Anand, Senior ice President, AI, Data Analytics and Cloud, Oracle said: "We are committed to helping our customers get the most value from their data and to delivering the best analytics experience. Today, we are announcing a new vision, product experience, and commitment to customer success that will enable us to collaborate with our entire ecosystem and deliver a new era of enterprise analytics."
There are two offerings Oracle Analytics Cloud and Oracle Analytics Server for on-premises deployments.
Enterprise Times: What does this mean
This report can start the conversation and it paints some interesting pictures around digital transformation. Whether it is the best approach, that is doubtful. However, if this helps raise the level of the discussion it is a positive move by the CBI. It also provides one templated approach that companies could use.
To survive, organisations need to change. Abel points out that we are in a new world by saying: "I love two stats. In 1992 the Internet was 150GB per day now it is 150,000GB per second. We are living in a data world. Digitisation and data technically come close to each other especially when considering IoT. One thing we do know is that every company has to worry about the unknown competitor. The one that will use a low barrier of tech that Oracle and others can provide."
Historically, larger companies could afford better technology than smaller ones. That is no longer the case. They do have advantages but they can no longer assume that the technology solution acquired 20 years ago actually delivers them a competitive advantage. In fact it can sometimes be the opposite.