Salesforce has announced new Einstein AI innovations for Marketing Cloud. The enhancements will enable brands to increase customer engagement with relevant and timely email marketing messages. This potentially is an invaluable channel for marketers.
The Salesforce report 'State of the Connected Customer' shows that 64 percent of customers prefer email communications over other digital channels. These channels included mobile and social media. Furthermore, for every $1 a company invests in email marketing, the return is estimated at $42.
Analysts have forecasted that Salesforce is a leader in marketing automation and the preferred email service provider amongst companies worldwide. Salesforce sends more than 4 billion personalised emails per day for its customers. During Cyber Week 2018, the busiest time of year for retailers, Salesforce sent 20.6 billion emails on behalf of customers. The company also powered 22.8 billion Einstein engagements such as product recommendations within email and mobile messages.
Einstein AI engagement
Einstein Engagement Frequency enables marketers to know the right number of emails to send to customers based on their previous interactions.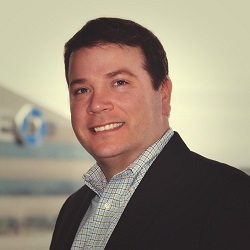 According to Nick Antonelli, Chief Customer Officer, Naehas: "We are focused on providing solutions that deliver personalised offers and communications. This is needed for our clients across financial services and other highly regulated industries. That's why we turned to Salesforce Marketing Cloud. We are excited to leverage Einstein content tagging on behalf of our customers.
"Einstein content tagging will help them minimise the use of assets within email marketing campaigns that aren't resonating with customers. The platform assist with the identification of new images while enabling the re-use of those that are highly effective. It will improve personalisation and also enhance the image library based on actual customer engagement."
New Einstein AI enhancements include:
Einstein Engagement Frequency: Marketers know that it takes more than one email to engage a customer. But how many emails is too much, and at what point does a marketer risk fatiguing their audience? With Einstein Engagement Frequency, marketers know exactly how many emails to send to customers in order to keep them engaged.
Einstein Send Time Optimisation: Just as important as knowing how many emails to send, is knowing when to send those emails to a customer. With Einstein Send Times, AI automatically predicts the best time to send marketing emails to optimise customer engagement and avoid creating unsubscribers.
Einstein Content Tagging: Marketers turn to their content libraries to find the best, most engaging images for their emails. In order to access and manage these assets, marketers historically had to manually create image tags–a cumbersome and imprecise process. Einstein Content Tagging uses image recognition to automatically and accurately tags thousands of images within a content library, helping marketers save time and locate the best images.
Transaction Messaging
Businesses send promotional and transaction emails, and mobile messages to customers. Promotional messages offer discounts, coupons and other incentives encouraging customers to view or buy products. Transaction messages include purchase confirmations, shipping notifications, password resets, financial alerts and appointment reminders.
With Transaction Messaging now part of Marketing Cloud, customers can integrate transaction and promotional messages into the same campaign. Companies can now understand the complete customer journey, ensure a single voice is being used for all messages. Furthermore, they can embed promotional content in transaction messages and vice versa.
"Brands seek the ability to predict customer wants and needs, and deliver personalisation at scale for email, mobile marketing and all other channels. AI-driven approaches empower marketers to take the guesswork out of knowing when to send and how frequently to send marketing messages, improve efficiencies with content tagging and complete the customer journey with transaction messages. The end result is higher engagement through contextual relevancy and improved conversion rate optimisation," said R "Ray" Wang, Principal Analyst and CEO, Constellation Research, Inc.
Salesforce to buy Tableau Software
Earlier this month, Salesforce announced its intention to acquire Tableau Software, an analytics platform operator. Tableau pioneered self-service analytics with an intuitive analytics platform that empowers people of any skill level to work with data. More than 86,000 organisations around the world, such as Charles Schwab, Verizon, Southwest and Netflix, use Tableau to understand data.
Salesforce believes Tableau will play an even greater role in driving digital transformation. The company believes businesses around the world can tap into data across their entire business. This could provide deeper insights to make smarter business decisions, drive intelligent, connected customer experiences and accelerate innovation. The acquisition is currently going through the required US financial regulatory processes.
Enterprise Times: What this means for business?
With the introduction of Marketing Cloud Einstein, companies will be able to engage with customers with personalised marketing campaigns. Salesforce is in an enviable position. It provides a complete view of customers across every touchpoint – sales, service, marketing, commerce and more. Salesforce pioneered AI for CRM.
With Salesforce Einstein, the company can now deliver AI-enabled analytics for sales and marketing. This means the company is in a good position to provide the legendary 360 degree intelligent view of their customers across every touchpoint.
Adding Tableau to the eco-system is another piece of the jigsaw puzzle. Companies of every size and industry are transforming how they do business in the digital age. More importantly, customers and data are at the heart of those transformations. This creates an incredible opportunity for Salesforce and Tableau as IDC projects worldwide spending on technologies and services that will enable digital transformation to reach $1.8 trillion in 2022.