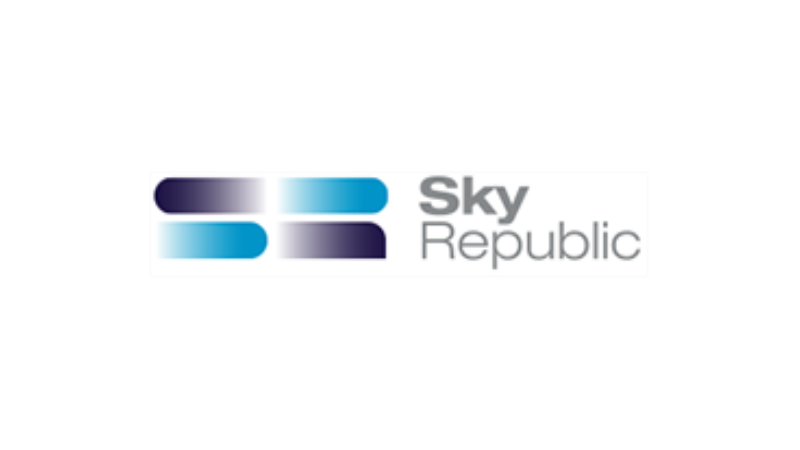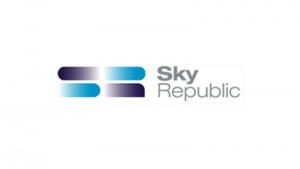 Sky Republic, an enterprise blockchain company founded by B2B software veterans, has launched Atlas, a smart contract platform built to synchronize B2B ecosystems. With Atlas, each Smart Contract powers a dedicated, permissioned and event driven blockchain which guarantees performance, confidentiality and enforceability. Sky Republic has engineered Atlas to augment or replace EDI, API and other enterprise technologies. Its objective is to improve end-to-end visibility and reduce business disruptions and friction.
"Most enterprises today basically operate with the equivalent of one-to-one text messaging when they could obviously benefit more from a secure form of multimedia group messaging," said Chris Fabre, founder and CEO of Sky Republic who spent 10 years as CEO of the middleware company Axway. "We've spent three years investing in research and development for Atlas. Companies need to reduce friction and gain more visibility into their supply chain to mitigate the impact of disruptions. Each year, these disruptions generate over $100B in losses impacting more than 70% of companies. We know without a doubt that blockchain is emerging as the clear answer to go beyond EDI and improving B2B ecosystems."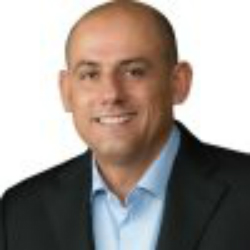 The need
More than 20 billion one-to-one EDI (Electronic Data Interchange) transactions take place annually (according to Forrester). But most EDI standards had their design before the Internet. yet these still 'power' many commercial activities including in:
supply chains
transportation
healthcare
finance.
Such antiquated standards fail to support, never mind synchronise with, modern B2B ecosystems end-to-end. This leads to:
lack of visibility
resolution and/or mitigation disputes
ultimately monetary losses.
Atlas
Atlas supports Sky Contracts which deliver consensus in near-real-time to large communities about:
network workflows
asset custody
document exchange
business event notifications.
Sky Contracts go beyond EDI, API and standard smart contract/blockchain technologies. They digitise commerce and, in so doing, manage disruptions as well as reducing business friction.
Atlas consensus technology uses a unique virtual machine and proven cryptography. This enables notarisation of each smart contract by one of the parties involved – or one or multiple third parties (like a blockchain consortium):
business events and records proceed in real time (through network choreography) to the appropriate recipients
recipients can verify these on the fly (through their local copy of a smart contract) – so they do not have to exercise blind trust in smart contract notaries (as would be the case in many leading enterprise blockchains).
With Atlas, enterprises obtain:
automated collaboration: Atlas nodes ensure network choreography and multi-enterprise orchestration through asynchronous and persistent messaging
automatic ledger management: distribution and audit of blockchains happen automatically within each Atlas Node
APIs for last-mile coverage: these simplify onboarding for smaller and less technical ecosystem partners with APIs which facilitate expeditious integration
data distribution and document exchange; Atlas supports complex data models through any relational database and manages on- and off-ledger document and data exchanges
standardised interoperability: users deploy and reuse Sky Contracts and Sky Apps across their business networks
business continuity: Atlas nodes offer high availability, scalability and disaster recovery mechanisms out of the box.
While many associate blockchain with Bitcoin and Ethereum (and transactions undertaken with digital cash), Sky Republic sees blockchain as having many additional applications in enterprises. For example, it illustrates with R3 Corda – which accelerates financial workflows and Hyperledger Fabric enables document database sharing.
In a similar context, Sky Republic created Atlas to synchronize B2B ecosystems by:
orchestrating and simplifying multi-enterprise processes
creating a consensus on all relevant records (documents, IoT feeds, EDI messages, etc)
fitting into existing IT, business and governance models.
The SITA example
To implement its vision in air transportation, Sky Republic has collaborated with SITA. Their partnership (from 2018) aims to create solutions for:
air cargo
aircraft maintenance
passenger luggage handling.
SITA's blockchain, powered by Sky Republic's Atlas platform, won an award at the IATA 2019 World Cargo Symposium for its solution managing the chain of custody of aircraft containers.
"We are thrilled with our partnership with Sky Republic and are working together to build multiple solutions powered by Atlas for the Air Transportation industry," said Arnaud Brolly, head of product innovation portfolio at SITA. "Atlas benefited from Sky Republic's unique expertise in blockchain, middleware and B2B solutions and is the perfect platform to better synchronize supply chains."
Enterprise Times: what does this mean
The opportunity for blockchain to improve B2B processes is not so different from the many supply chain initiatives where blockchain has become almost de rigeur. Where Sky Republic with Atlas may be different is that it looks to be aiming for SAP Ariba and similar providers, most of whom have been singularly slow in promoting blockchain-based innovation.
Besides B2B and aviation, Sky Republic is working on solutions for healthcare and finance. A significant aspect is that Atlas is available on-premise, privately or in a public cloud. As such it can either replace, complement or augment existing IT infrastructure – or open up new opportunities.