Epicor has acquired CRM vendor MechanicNet Group Inc for an undisclosed sum. The acquisition is complementary to the Epicor solutions for the automotive afterparts market. Founded in 2000 by chairman and CEO Lung Tsai the company has offices in Pleasanton, CO and Toronto Canada. It provides marketing and CRM solutions for automotive aftermarket businesses. This includes the creation and hosting of websites with an integrated CRM solution.
Strengthening Automotive Aftersales solutions
The system is complimentary to several existing Epicor solutions that service the same market. These include the PartExpert database, Epicor Parts Network and the Integrated Service Estimator.
Correction:
However, there is an overlap of functionality with Epicor Eagle for the Aftermarket.
After discussing the acquisition with Stephen Gannon, Sr. Director of Products, Automotive Aftermarket Group at Epicor Software there is no overlap between the MechanicNet  and Epicor Eagle for the Aftermarket. While Eagle delivers some CRM and loyalty functionality it is focused on parts. MechanicNet delivers CRM for service elements. There is already some integration of data between the two products via shop management systems in use by service centres.
The MechanicNet solution includes the following functionality:
service reminders
estimate follow-ups
online appointment setting
customer-facing service portals
shop-branded websites
comprehensive customer marketing campaigns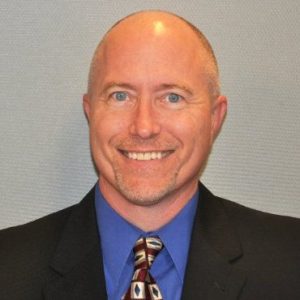 Scott Thompson, senior vice president, automotive and business services, Epicor commented: "Service providers represent the auto care industry's ultimate connection with millions of consumers and businesses that rely on our products and services – and it is absolutely vital that we help these businesses continue to grow.
"MechanicNet is already playing an impressive role in supporting the growth of thousands of businesses across the U.S. and Canada. We are confident that with our ability to innovate and invest, we can make MechanicNet solutions even more valuable and compelling for service providers and their customers."
It is unclear how Epicor will slot the team from MechanicNet into its development function. According to Owler the company has around 90 employees, but LinkedIn only lists just 55, the majority of whom are in the US.
It seems as though Epicor will invest in the technology as Thompson continued: "Together, Epicor and MechanicNet will provide a more complete end-to-end automotive aftermarket offering that helps customers manage their back office, shop operations and customer engagement. These automotive service business solutions help accelerate sales growth, improve productivity, and deliver superior customer loyalty experiences."
Enterprise Times: What does this mean
Whether Lung Tsai will continue at the firm is unclear. It seems more likely he will spend more time pursuing his passion for golf though. This deal gives Epicor access to a number of dealerships that may already be customers. The MechanicNet website is sparse on technical details about its solution and it will be interesting to see how much effort Epicor expends in updating the collateral to bring it in line with its other solutions.