Ultrain has announced the launch of its mainnet. This marks the next step forward for this commercial public chain. It is also, Ultrain claims, the first blockchain 3.0 project to have an operational mainnet.
The launch of Ultrain's mainnet implements a randomized dynamic sharding architecture for commercial clients. Ultrain's official app – UltrainOne – provides multiple user functions, such as an official multi-chain wallet with fast transaction completion. (UltrainOne is currently allowing users to create a mainnet account for free – as a limited time offer.)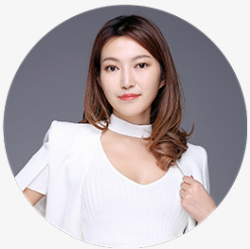 Ultrain's co-founder Emma Liao commented: "Ultrain will continue focusing on true value creation and try to act as an example for the industry. We will grow in our own way and keep being a global leader."
Ultrain
Ultrain presents itself as a commercial chain that provides trusted computing services to businesses and commercial clients. It leverages its own high-performance, low-cost and data-protected public chain to help enterprise customers develop blockchain solutions. Its core focus is, therefore, on the provision of reliable, secure and cost-effective trusted computing services to both enterprises and individuals. Ultrain has also launched on the Microsoft Azure cloud service market.
Ultrain was founded at the end of 2017 by:
Rui Guo – the former technical director of Alibaba's security business group
Emma Liao Zhiyu – the former managing director of Golden Brick Capital TMT
Li Ning – the former head of Ant Financial's blockchain team.
Ultrain co-founder and CEO Ray Guo stated, "Trusted computing can reshape the boundaries of trust in the business world to promote a new business model. We hope Ultrain's trusted computing service will help establish a programmable business society in the near future."
Ultrain's mainnet: a next-generation blockchain?
The Ultrain maninnet has some key characteristics:
a multi-chain architecture
dynamic sharding
efficient PoS
smart contract language.
A multi-chain architecture allows for unlimited expansion. The creation of side chains based on business demand in the service layer means dynamic adjustment becomes possible. The company separates compute and storage resources across each side chain – which enables the network's transaction capacity to grow. This core technology should mean it can maintain low costs without compromising performance.
Sharding technology is normally restricted by 1/n mining rigs within the network (where n repents the number of concurrent shards permitted). With fewer rigs, network security reduces and becomes vulnerable to attack – making 1/n a critical constraint that limits the progress of sharding technology. Ultrain's dynamic randomised node scheduling enables dynamic assignment between chains or shards. Mining rigs are randomly shuffled and scheduled to different sharding segments at any given moment, which greatly improves the safety of the network.
For a secure and efficient PoS-based cross-chain solution, Ultrain's approach is to offer a cross-chain protocol between the main and side chains, along with light client support. It implements an inter-chain communication mechanism based on committee voting. Ultrain believes this is the first time a secure PoS-built light client (capable of defending against long-range attacks against PoS consensus) is available.
Ultrain bases its:
smart contract coding language on TypeScript
full-stack development framework – Robin and U3 – on Node.js
the virtual machines on WebAssembly.
The combination means users receive the best of both worlds. These mean, so Ultrain says, easy contract development and deployment without compromising security.
The Ultrain consensus mechanism
At the heart of Ultrain's Random Proof of Stake (RPoS) consensus algorithm is a Verifiable Random Function and a Byzantine Fault Tolerant algorithm. This approach has achieved:
1000 TPS on a single-chain within a decentralised environment
a 10-second confirmation time.
Those two indicators are critical in the field of public chains. Ultrain believes it outperforms other public chains (but see Enterprise Times).
Random number generation is the fundamental enabler of the RPoS consensus. The company bases its implementation on a VRF, which it uses to create an innovative dual-layer architecture to resolve common issues with random number generation, such as:
complicated setup processes
refusal to submit or propose and collusion
manipulation between participants.
This approach also eliminates the concern of network storms. As such Ultrain's consensus mechanism adds significant enhancements in security, fairness and performance.
Voter messages and certificates combine to form aggregated signatures. These reduce the size of voter messages and facilitate rapid message exchange. In addition, the Ultrain solution supports lightweight client and cross-chain requirements, thereby reducing the size required for any client's blockchain synchronisation. Aggregate signatures also support faster broadcasting of blocks while maintaining the system's TPS performance and security.
Enterprise Times: what does this mean
Ultrain's economic model is to guarantee it does not oversell system resources. Its aim is for a dynamic and optimised balance of all parties' interests – with miners who contribute computing power to the chain receiving expected returns, while cost and quality of resource usage for developers being predictable.
In most instances, Enterprise Times does not examine blockchain mining as being or prime interest to enterprises. The Ultrain instance is an exception and the Ultrain documentation, especially the white paper, is well worth reading and assessment.