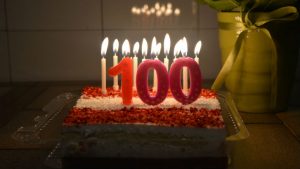 Frank Holland has been CEO at Apttus for just over 100 days. Enterprise Times spent some time talking to him about the progress to date and what is happening next at the Middle Office leader. In an interview with Diginomica just after he started his role, Holland quoted three priorities – operational excellence, customer focus and the creation of a strong culture. Apttus recently appointed Chris Bishop as Chief Delivery Officer presumably to address the first.
Working on operational excellence and focus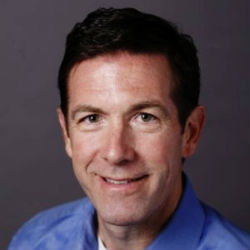 Holland replied: "Apttus had a lot of great things going on about it, one of it was the tech was really strong. It is tough to build these products. It wasn't a very well-managed company. There were problems with using and deploying our products"
Holland felt that Apttus needed deployment teams to take customers from purchasing through to delivering business value through using the product.
He continued: "That kind of organisation just at the highest level wasn't in place and it is now. We are starting to see the benefits of that now, two months after Chris joined. We are really excited about the progress that he has made."
Next up was customer focus, or rather the product and market focus that was lacking at Apttus. Holland explained further. "The customer focus piece has really been a matter of doing two different things. One has been being very clear about the sorts of products that we want to go to market with and organise our company around. That's CLM (Contract Lifecycle Management), CPQ (Configure Price Quote) and the Quote to Cash lifecycle comprehensively.
"Then for a very specific vertical in Health and Life Sciences, doing revenue management, which is an application that takes advantage of the Quote to Cash data model. We are able to target the pretty rich and growing segment of customers in that HLS vertical."
How do you change culture?
In an interview with David Murphy, the Thoma Bravo operating partner and executive chairmen of Apttus, Enterprise Times highlighted the sometimes poor feedback on Glassdoor.
The work on culture is a work in progress for Holland. He commented: "We've engaged our employees to help us define what the culture should be at Apttus. It has been a fascinating journey. We are about two thirds of the way through it. What we expect to come out of it is a set of values that we could hold up as a north star for how we want to present ourselves to one another, behave in the workplace and then also be viewed as in the market. That is ongoing and I expect within the next month or so we will have a really crisp articulation of what those are."
Changing the culture in any organisation is rarely easy. Holland added: "The Culture work never really stops. We have got the situation right now where we have the opportunity to reset and you don't get this really often in a company lifecycle, that is really powerful. It represents the next generation of what Apttus and the middle office leadership is all about so that is an ongoing task."
What has Holland achieved?
Hiring Bishop and the cultural work are two things that he is working on. Enterprise Times asked him what else he has changed in the last few months.
"The first set of things that you look at is the internal processes for how we go about making our products available to customers. The types of deals we will get into and the types of deals we won't get into. I don't think there was a lot of discipline around that in the past. We put in place a pretty strict set of guidelines. So we end up with customers who are delighted with using our products through the entire lifecycle. For those for whom it doesn't make a lot of sense, given their unique process, we will stay out of those deals. In the past we were more willing to get into them."
Enterprise Times is aware that some Apttus customers had been dissatisfied with their implementation historically. ET asked Holland about those customers and what has happened with them.
"There were a handful of customers for whom the product didn't work as they expected it to, either because they had a change a business process they were not willing to or they believed that there was functionality that didn't exist. For those customers we have gone through a way of getting them healthy or migrating them off the platform.
"There are some customers who are capable of using the product and driving a lot of value. But there are some customers for whom it didn't make a lot of sense. I have had my share of tough conversation with those customers. My job is to make sure that we help them exit as cleanly as possible and get on the right kind of platform so that they can continue on with improving the way that they do business. "
It seems as though Holland has had those tough conversations. It should mean that Apttus going forward is likely to be more successful, with higher retention and greater customer advocacy.
An agnostic approach to cloud
This is a subject that David Murphy also raised. Having added integration to Microsoft Dynamics, as well as the historic Salesforce integration. it seems that the agnostic approach will continue. Holland added "The other thing that you will see a focus on is that we will meet our customers in whatever environment they are most comfortable with. That means that we have a fairly strident point of view on cloud agnosticity and that we are going to focus our innovation in certain areas so that the customers do get the most benefit for their investment long term.
"We try to build our products with as much as agnosticity built into it so we can take advantage of the notion that our customer can deploy us in a different environment. Kubernetes allows you, through its containerisation, to do a lot of things across many clouds. If we can find efficient ways to do that, and that's where customer want us to go, then we are happy to go with them as well."
Are other strategic partnerships likely to emerge or evolve though? Holland added: "We have got a strong partnership with IBM via an internal deployment that we are doing with them. The notion of their Red Hat acquisition can only mean interesting things for how we partner in the marketplace, but we don't have any announcement about that to make today.
"That is where the majority of our investment is going right now. We will continue to focus on that as we move forward. Getting and pointing the investment at where we find our customers living and meet them where they have the most need."
Holland would not be drawn on what that means exactly. However, it is likely that there will be some announcements in the future. The question is when? Historically Apttus has made its main product announcements at Apttus Accelerate. However, there is no publicity about this yet and it would normally be in early summer.
Alex Cohen, Corporate Marketing at Apttus commented: "We are definitely planning a series of events by end of year and particularly two separate Accelerates. Both a little smaller than the original. One for the west coast of the US and one for the east coast of the US. We are looking at something in the Autumn timeframe. It hasn't been launched and the invites are not in the wind. As far as products news that is where we will roll out some of our most recent updates and latest innovations."
What is left to change at Apttus
Holland appears to have achieved much in a short space of time, however the work is not over yet. ET asked him what was left to do?
"We still have a lot of surface area that we can cover in the middle office space. Our engineers and our product managers are working hard to define where customers are most interested. To take the value they want to squeeze out of automating that particular area, so that we can continue to be the leader with them.
"In terms of discrete changes, we have got a lot of hiring we want to do. We continue to look at the talent in the market and see areas where we can extend our footprint into other geographies that can help us serve even more clients around the world. We only have a small presence in Asia. Most of our customers reside in the US and then Europe proper. We still have a lot of geographic expansion that we can do. That is where the talent effort is going to come into play."
That hiring is also about creating a more decentralised set of autonomous offices. One of the issues at Apttus was that decisions needed approval from HQ. Both Murphy and now Holland are keen to ensure the right leaders are in place and empowered to make local decisions quickly. Holland believes that once complete, Apttus will achieve a real productivity increase. It will also improve partner and customer response times.
As for geographic expansion Holland added.
"We will also have a European HQ and I think we have got evaluate what the continent looks like in terms of having offices on the continent because we don't have a presence outside London. You will see us pick a location in Asia where we establish our HQ and that leaves uncharted territory in South America for us to think about targeting but that is third on the list."
Our inference is that Brexit may have an influence on where Apttus places its European office. Whether in time it may create an HQ in the EU, rather its current location in London. With the Brexit decision delayed further it may just be a matter of what countries in Europe it has the most traction in. The key factor is the freedom of movement for consultants.
What will success look like in 2019 for Apttus?
Holland answered: "We want to continue to see the kind of growth at the top line that we have experienced in the past. That has never been as issue here. The problem has been more on the profitability side. What I believe is that this company, at its size and scale, can do both. We are not a public company so we do not report these results. We saw very high levels of growth on not only the top line but increasingly so on the bottom line, as we figured out how to deploy more productive operations internally and allowed for our sales people to be a lot more productive in the way that they sell. "
While Holland says Apttus does not produce results, this seems very positive. It may not be long before Thoma Bravo considers its exit strategy. ET asked Holland whether an IPO was on the cards. If so, when would it start to announce numbers. His answer was understandably politic.
"I do not anticipate doing that in the near term. My focus, and the charter that Thoma Bravo partners have given me, is to build a robust company that has got real durability in the long term. That is what I am focused on doing. If that happens to mean that at some point they decide issuing results is best for the business then that's what we will do. I don't have anything on that on the horizon that suggests that we will do that anytime soon. "
Is growth just organic?
Holland had already stated that Apttus will look to grow internationally, mainly through organic growth. However if it is increasing profitability and if Thoma Braco has a war chest available, will Apttus consider growth through acquisition?
Holland replied: "We are always looking at adjacencies in the middle office space to figure out where we could buy great tech, great people or both. If it makes sense for the business, and really is accretive in the way that we want to position our value in front of the customer, we are certainly eager to do it and we think it is a great way to grow. That is part of our strategy."
Enterprise Times: What does this mean
Murphy and Holland appear to be turning Apttus around in short order. While the detail in the financial position is not available and the language was always going to be bullish it does seem as though significant change for the better has already taken place. Holland's approach to changing the culture sensible and potentially impactful, though not yet complete.
The internal operational changes are still a work in progress. The appointment of Bishop has had a significant effect. However, the inference, around the wider international organisation structure is that the work is still incomplete. Until Holland brings on board a leadership team that is both aligned with the Apttus culture and experienced enough to deliver the local empowerment, the company may be constrained in its international growth.
Apttus has been quiet on news for some time. However, Cohen inferred that the silence might be about to end. If it can demonstrate further successes for its solutions then Apttus may just prove that the new leadership team has refocused the Middle Office leader. It will be a force to reckon with again in its chosen markets.