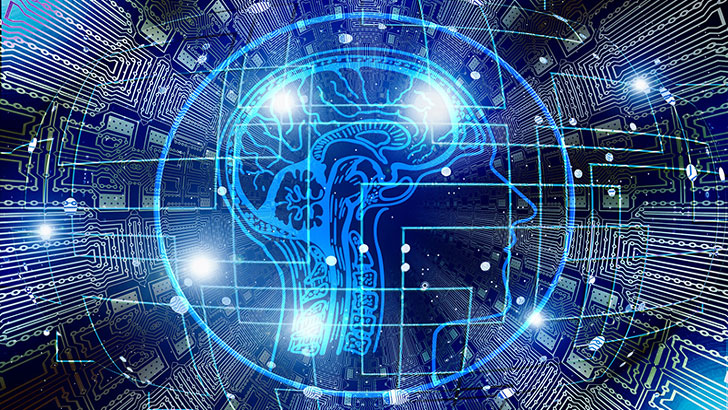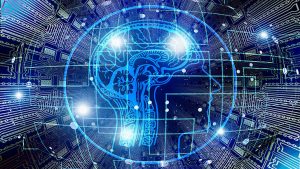 Jason Maynard was on stage at SuiteWorld 19 to announce what seemed the first major product announcement of this years convention. On the first day product keynote there were a number of announcements around some significant improvements in the NetSuite product. Some of those were generally available in release 19.1, others will become available later this year. They were not, however, given the same fanfare as in previous years. Enterprise Times will cover those in a separate article.
Maynard highlighted three "new" products from NetSuite. Only two, however, were completely new. The new products are NetSuite Brainyard and the Learning Cloud Service (LCS).
The third is NetSuite PBCS (Planning and Budgeting Cloud Services). NetSuite PCBS is not new, Evan Goldberg, EVP of Oracle NetSuite first announced it at OpenWorld in 2017. Since then, the product has sold extremely well across the NetSuite customer base according to one source. This announcement actually takes PCBS to a new level of functionality with industry specific functionality.
The Brainyard
NetSuite Brainyard is a dedicated business research and benchmarking service. The new service is complementary to GrowWire, NetSuite's media channel. It provides businesses with the kind of analysis historically provided by analyst firms. It will also be attractive to more serious business users and accountants as it delivers real value for organisations.
Arguably, it is more complementary of the in-life SuiteSuccess program and Advanced Customer Support (ACS). In time it will also leverage the anonymised data that NetSuite has collected over the last twenty years and provide insights based on analysis carried out by NetSuite. Its aim is to help NetSuite customers grow, offering advice and benchmarking against other companies in similar industries, and geographies.
Maynard believes that Brainyard is complementary to the NetSuite ERP. The ERP itself does not deliver that growth. Maynard said: "Each solution alone will not deliver the knowledge alone and the knowledge you need to grow."
That knowledge is not always easy to come by. Maynard sees three challenges for organisations looking to obtain it.
"If you want great research it is expensive, focused on fees and if purchased cannot share,"
"If a vendor it is proprietary, it will stay hidden, cannot share with customers."
"It is also abstract – not based on real world operational data."
Maynard claimed that it was these issues that Brainyard looks to solve. In the first instance Brainyard is free. For a licensed NetSuite user the benchmark information is usable against an organisations own performance. NetSuite is also opening up the knowledge it has gained from the industry. It is not just demonstrating where companies are failing to make the grade. Brainyard will also show insights into actions organisations can take to resolve it. Finally, the research data is based on the data that NetSuite holds from twenty years of working.
Bringing together data, analytics and expertise
Brainyard pulls together information from a broad range of sources. This includes insights from SuiteSuccess configurations, its value management team, its product management team and its solution consultants. It has committed to increasing the amount of content on the site and claimed that it still had a lot to add.
It will be interesting to see how quickly it does so. NetSuite consultants are increasingly busy with implementations and it is difficult to see how they will have the time to create such pieces. NetSuite cited three different types of content that will be made available:
Business Research: Includes state-of-the-industry reports and other qualitative and quantitative survey-based research conducted across seven industries by 20 industry principles and nearly 500 subject matter experts globally from across the NetSuite team.
Benchmark Data: Includes insights from 16,000 NetSuite customers and third-party business performance data from industry data provider FinListics, including detailed, industry-specific KPIs.
Performance Analysis and Advice: Practical advice/guidance on organizational improvement through how-to resources, best-practice briefings and KPI analysis. Customers can also receive a business review with their NetSuite account manager.
Does this threaten analyst firms?
For NetSuite customers it provides an opportunity to access information that they might historically seek from industry analysts. However, the breadth of the data that NetSuite is pulling from is only within its own domain from its own customers. Where it has a broad reach, admittedly in an increasing number of verticals, this will be both interesting and relevant. For some verticals the data sources may not be as extensive as analysts use. However, the transactional data that NetSuite collects is likely to be far more accurate and up to date than other research pieces.
Jason Maynard, SVP of Global Field Operations, Oracle NetSuite commented in a canned statement: "We're giving away the source code for business growth by providing our customers with unparalleled insights into every single critical business process. Companies tell us they want to benchmark their businesses, and we're going to help them do that with Brainyard. Research firms charge for this kind of service, but we consider it part of our commitment to customer success. We're not just delivering bits with NetSuite: It's not just about software; it's about helping customers grow."
At present the service is free and available here. In time the benchmarking information and insghts will be made available within the NetSuite ERP for customers. This will enable them to see, for example, their average date to pay when compared to other organisations in their industry. If they are above the average or best in class (lowest quartile) NetSuite will provide further metrics that they can improve. For example, this could look at time to prepare the invoice, with accompanying benchmarks and how improving it could influence the primary KPI, average date to pay.
PBCS – The next generation
Maynard also announced the next generation of PCBS. Since its launch PCBS has had great success with many companies deploying the solution. However, NetSuite has now taken an industry specific approach. With one of several digs at Adaptive Insights, Maynard claimed that "most planning solutions are generic".
NetSuite has now created several SuiteSuccess editions of PBCS. They include versions for AMP (Advertising, Media, Publishing), Non Profit, Manufacturing, Wholesale Distribution,  Software and Services. Some of the new products will be launched in June 2019.
There is a starter edition for companies that do not need have more specialized requirements. As companies grow there are different levels of functionality that are required. Beyond the starter edition that may be industry specific or, for larger organisations, additional compliance and governance requirements. NetSuite is the leading ERP software used by companies issuing an IPO in recent years and PBCS include reporting requirements for both those and companies that are already public.
A special Sale announcement saw explosive confetti and air filled monsters threaten Maynard. He announced, though in barely understand manner, that the first year fee would be waived for Adaptive Insight customers that activate through to 31st May 2019.
We didn't like sucking
Maynard then welcomed to the stage a PBCS user, Keoki Andrus, VP Product at LogMeIn who provided probably the most memorable quote from the event. LogMeIn has expanded rapidly over the last few years though both organic growth and acquisitions. Planning, especially when coupled with the more complex international expansion. used to take time. In fact it took four days to make a decision. Andrus summed his answer of Maynards question of why they moved to PBCS by saying: "We didn't like sucking"
The result? Andrus added: "When we implemented PBCS we took the planning cycle from 4 days to 30 minutes. Now we focus on executing with good data"
With Adaptive Insights acquired by Workday, it seems that NetSuite are determined to remove the links that they once had to that company. Workday sales teams have been contacting the NetSuite clients through Adaptive, especially the larger ones aiming to convince them to migrate to their Finance platform. Enterprise Times believes that at least One NetSuite customer is in the process of migrating.
Learning Cloud support
Maynard also spoke about Learning Cloud Support (LCS). This new subscription-based offering delivers training courses and access to NetSuite experts with an on demand library of online training courses. It includes several types of courses aimed at consultants, accountants and developers. It includes:
Setting Up and Configuring
Administration/ Managing and Maintaining the platform and different modules
Setting Up and Configuring
Accounting and Finance
Analyzing Data and Running Reports
Industry specific training
Automating Business Processes, Integration and Customizing
There are also courses and exams for certification. It is surprising that these courses are not free, Enterprise Times spoke to Anderson Frank and SystemsAccountants at the SuiteWorld Expo. Both inferred that there is a shortage of trained consultants and developers in the ecosystem. That problem is likely to grow with NetSuite having increasing success and the demand for talent increasing.
Enterprise Times asked Evan Goldberg why it was not offering the training for free in the same way that Salesforce does with Trailhead. Goldberg replied that they wold review the situation once they had analysed the demand further. He continued saying that training costs money to deliver and those costs need to be met somehow. He would also review the strategy and added that there is already a considerable amount of information available for free as well though.
This is something that NetSuite needs to review quickly. It is a long term strategic choice. In not enabling consultants and developers to train for free, it will limit the availability of resources for years to come. If NetSuite wishes to win more consultants across and can offer a training solution similar to Salesforce, it is more likely to tempt functional consultants from other vendors. Quality is ensured by charging for certification, something that Salesforce does. This will also help to keep the cost of those consultants down which, in turn, is savings that are passed onto clients.
Enterprise Times: What does this mean
On reflection the announcements at SuiteWorld were actually substantial if seemingly delivered in a muted fashion with the exception of the above. Brainyard shows much promise. The idea of delivering benchmark insights within NetSuite for clients, especially free, is both laudable and a significant competitive advantage. Workday offers a similar benchmark service but it is both chargeable and does not yet offer the Insights and advice that NetSuite seems to deliver. The caveat is how many benchmarks and associated insights are yet available? Only those using the system are likely to find out.
With PBCS adding industry specialisation it is also placing itself ahead of many competitors that have taken a different approach of offering functional planning. For example, the sales planning announced by Adaptive Insights and Altify.
LCS is welcome but NetSuite, in ET's opinion, should reconsider its approach to training. If it cannot attract new consultants and developers to become experts in its platform it might hinder growth in the future.