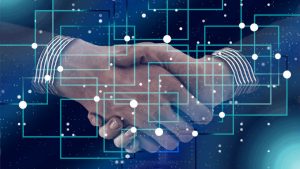 DocuSign has invested $15 million in Seal Software. Last year, DocuSign announced it had reached an agreement to embed the Seal Software solution within its agreements platform, the DocuSign Agreements Cloud. The investment will not make DocuSign a majority shareholder in Seal. Toba Capital made a single investment of $30 million in the company last year to help it through its acquisition and growth strategy.
The investment, according to the press release, will enable Seal Software to develop its AI powered software faster. One wonders whether the agreement also includes a clause that enables Docusign to purchase the company at a later date, or at least a first refusal to do so.  DocuSign has already spent heavily to support its agreements platform. It purchased Appuri in 2017 and last year spent $220 million on SpringCM.
While it has not actually bought Seal Software this is an endorsement of its strategy and product. It also means that Seal Software is likely to develop further functionality that works with DocuSign.
Ulf Zetterberg, co-founder and CEO of Seal Software commented: "We are thrilled by DocuSign's confidence in Seal Software as a partner and now as a strategic investor, as we build the next generation of agreement discovery and analysis tools using artificial intelligence. Working together, we will continue to unlock the full potential of all the agreements that are pervasive across every size and type of business."
AI powered agreements cloud
This is an interesting decision by DocuSign. It has already embedded Seal Software into both Total Search by Seal Software and Intelligent Insights by Seal Software. These are part of the Manage aspect of the agreements platform. What isn't clear from the press release is what Seal Software will develop to further strengthen the relationship.
Ron Hirson, chief product officer at DocuSign commented: "AI lets organizations analyze their agreements for hidden risks and opportunities in new ways. As we have continued to invest in adding intelligence to our suite of products, this investment in Seal's discovery and analytics is just another step in making our Agreement Cloud offering smarter."
Enterprise Times: What does this mean
Key to this agreement is what Seal Software will actually do with the $15 million investment. It may use the funds to help its international expansion. It could also use it to develop its existing and possibly new products for DocuSign. When Enterprise Times spoke to Zetterberg a few months ago he said that expansion into Asia would be likely later in 2019. It may now be brought forward. DocuSign has a far greater international presence than Seal, especially in Asia. If it is successful in selling Seal Software to several clients then it might want Seal to open an office as well. This is likely to happen sooner than later it seems.
It will be interesting to see how much this announcement helps to accelerate not just the product roadmap delivery but also whether it helps to fuel the international expansion. This may also be the first step to DocuSion  acquiring Seal Software. It has the budget but Seal is likely to resist as it has a broad customer base outside of DocuSign.