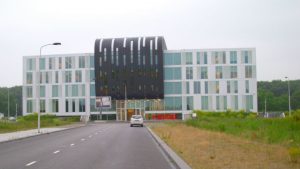 Exact has announced that KKR will acquire a controlling interest in Exact. KKR will buy the stake from funds advised by APAX partners. Apax Partners bought Exact for €730 million in 2015. Apax still retains some of the investment it originally made as it restructured the company when it bought ECI Software solutions in 2017. It then moved control of the US businesses Macola, JobBOSS and the MAX to its new acquisition. This is also the second time that Apax has sold an ERP company to KKR. In 2016 it sold Epicor to KKR. The terms of the deal were not disclosed. The deal is still subject to works councils consultations.
Phill Robinson, Chief Executive Officer of Exact Software, commented: "We would like to thank Apax, who have been an incredibly supportive partner to Exact over the last 4 years. As we enter the next stage of our journey we are delighted to have the support of KKR, one of the world's leading technology investors. We have a strong market position in the Benelux region, and a rich heritage. Our plan is to continue to build on our success and in particular become the national champion in our home markets, helping Dutch and Belgian SMEs and Accountants – making a difference to their business every day."
Under the terms of the deal Exact will remain an independent business unit. Jean-Pierre Saad, Managing Director at KKR, commented: "We have known Phill and the Company for many years, and have been impressed with the growth they have achieved generally and in particular with Exact Online, one of Europe's leading multitenant cloud software products. We are hence very excited to work with them for the next stage of Exact's development and growth."
Enterprise Times: What does this mean
It is strange that both the comments and press release focus on the Exact presence in Benelux. It has a presence in several other countries and resellers in many more with customers in 110 countries according to its web site.
Will KKR look to support the retrenchment of Exact back into its home market? It is possible, but will it then aim to sell off its international operations? However, there is also no indication of what extra funds will be made available for growth by KKR for the Exact leadership.
Exact has 1400 employees and claims to be the market leader for SME's and accountants in Benelux. It has stiff competition with local providers Unit4 and AFAS also having a strong presence. Multinationals such as SAP, Microsoft and both Oracle and Oracle NetSuite also have a significant share of the market. According to Statista, SAP are the market leader for the entire ERP market.
Where does Exact go from here? This feels more like Apax selling on its investment to KKR rather than Exact having a say in its new investor. This is in contrast to the recent acquisition of ConnectWise by Thoma Bravo where the latter was specifically selected and there is already a five year strategy in place. This does not mean that the deal is a bad one for Exact. Epicor appears to have turned around its fortunes under KKR and Exact will hope to have similar success.