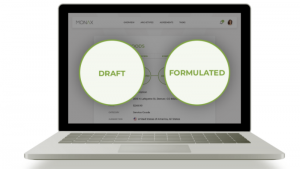 Monax, a digital legal infrastructure provider, has announced the public beta launch of its "relationship-centric, contract obligations management platform". This is available for production-level commercial use.
"We are thrilled to announce the public beta launch of the Monax Platform. Through this ecosystem, we are able to provide a solutions suite to vexing problems that was simply not possible with previous generations of technology. Namely, legal relationships facilitated on our platform allow users to dynamically track their obligations in real-time using a system that adapts to changing conditions along the lifecycle of the contract," stated Casey Kuhlman, Co-Founder and CEO of Monax. "Through the use of cutting-edge technology, we are decentralizing business collaborations, which will allow global scale and a transformation in how contracting works in the digital age. The paradigm is shifting in legal technology and Monax is at its forefront."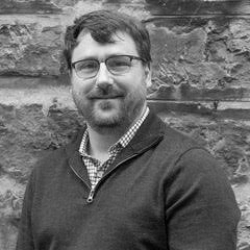 The Monax approach
Since its private beta launch in December 2018, the platform has successfully helped corporations and individuals with legal contract needs. In effect, the Monax Platform is a relationship-centric workspace for small-to-midsize businesses which:
enables users to leverage digital contracts to control risk and drive business systems
features ready-to-use tooling to allow modelling, tracking and visualisation of contractual obligations in a real-time
provides a secure environment
automates the management of those contractual obligations.
It also enables users to gain:
a collaborative insight into the execution of each contractual relationship, including the distribution of responsibilities
an environment which adapts to changing conditions within the digital contract.
Users maintain visibility over risk, which matters when they are depending on the execution of obligations by other contractual parties. All occurs without needing to understand code or programming.
"By using new technology, the Monax Platform provides a combination of consistency, transparency, and sophistication for contract management previously not available to small to mid-size businesses," stated Kurt Watkins, counsel to MG Miller. "We are hopeful that the Monax Platform will catalyze an infrastructural upgrade to business and legal transactions across the board."
The Monax Platform and The Agreements Network
Two primary components comprise the Monax Platform:
the Monax Dealspace
the Monax Studio.
Of these, the Monax Dealspace enables users and their counter-parties to:
delegate and coordinate team contractual tasks or approvals
automate repetitive contractual tasks
track the state of contractual obligations
load contractual tasks or approvals (based on the contract's state)
perform audits on legal obligations.
The Monax Studio enables users to create and test their obligations' workflows in a drag and drop environment. This explicitly avoids requiring programming knowledge.
The Monax Platform is built on The Agreements Network. This is a decentralised, open-source, universal, process-optimised blockchain – co-founded by Monax in 2018.
The Agreements Network leverages Business Process Modeling (BPM) to connect and manage workflows across organizations without the need for third-party providers. By incorporating blockchain technology as a layer of communication between parties, the network increases efficiency and collaboration and streamlines processes. It is also a new vehicle for networked commerce.
"Every time we help a city resident purchase clean energy, five parties are involved—the city resident, renewable energy supplier, local utility, business partner, and ourselves, Social Solar. Using the Monax Platform will increase our completion speed by an estimated 50% and drastically change energy contract management," stated Donna Sanders, CEO and Founder of Social Solar. "We are happy to usher in this new era of cleaner cities."
The Monax Platform is scalable and prices start at $25 per month. Packages are customisable and transparently priced.
Enterprise Times: what does this mean
Founded in 2014, Monax aspires to change the legal sector. Its method is as a provider:
exploiting blockchain as software-as-a-service (via decentralised systems and a growth of an ecosystem of applications)
delivering contract lifecycle management (CLM) suite.
For many, the legal sector is a marketplace long in search of a shake up. By bringing BPM to contract management in a digital form – with everything recorded on a blockchain, Monax combines several technologies. Yet the most important aspect is transparency. All participants can see where they are in the 'contract chain'.