Shortly before Christmas Krow Software announced its final updates of 2018. It also revealed some of the momentum it has achieved for its PSA solution during the year.
Krow is one of several PSA solutions on the Salesforce Platform and its presence at the last Salesforce conference, Dreamforce was fairly low key. It's target market seems to be smaller firms and it has not had the same publicity as rivals Kimble or FinancialForce. However, it also does not seem to have raised any funding unlike those other two companies and many of its other rivals such as Mavenlink (Source: Crunchbase).
Will it look to continue its slow rise or seek funding to propel its growth? The market is becoming increasingly crowded with newcomers such as Monday.com potentially encroaching in the sector as well.
Many new customers ?
It has listed 22 new customers, though it is unclear when there customers implemented the Krow PSA software. In addition, none of them appear to have left a review on the App Exchange in 2018. This is something that Krow should look to change if it hopes to increase momentum during 2019. The customers listed include:
The last two of these are both Salesforce partners and it seems that Krow is making ground in this sector. Both companies are fairly small with Hipten listing four employees on LinkedIn and Zennify having sixty five. What this demonstrates is that Krow may be getting in early at smaller Salesforce consultancies. Those that see FinancialForce and Kimble as too expensive seem to be choosing Krow as a cheaper alternative that offers PSA. The question is whether those companies, as they grow and become more successful, stay with Krow or move to an alternate provider.
Besides listing 22 new customers there is no evidence in the form of case studies or reviews that Enterprise Times could identify that show these companies are using the software. This includes when it was installed or how successful the implementation was. It only lists 40 customers on its customer page, of which 12 are the ones listed in the press release.
What are customers and Krow saying then?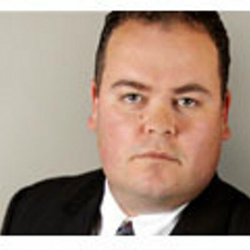 David Vanheukelom, CEO and Founder of Krow Software commented: "Krow PSA is transforming the way services organizations work with one unified platform that is easy to use and deploy. Our rapid growth and pace of innovation is a testament to the success our clients are experiencing with Krow."
While none of the listed companies appear to have left reviews, two others have. David Berman, Sr Salesforce Architect at RelationEdge commenting on what he liked best said: "It's a native Salesforce application, everything is built into the existing platform, so you can extend and build upon it as you wish. There are no issues around having to deal with another application to integrate with, since Krow lives with your other data.
Vincent Revenboer, a Salesforce Consultant from Cobra CRM commented: "The solution is great and there is so much functionality that almost everything is possible." He also added a note of caution about the lack of documentation though. This maybe something that Krow needs to address in 2019 as it continues to add more features. The latest update being no exception.
Fourth quarter updates
The updates delivers in the fourth quarter fall broadly into five main categories:
Integration
In August Mavenlink unveiled M-Bridge. Krow has now introduced Integration Hub. This will enable Krow to connect to Collaboration, CRM and Financial Applications. The connectors include  support for Sage Financials, Sage Intacct, Quickbooks, Xero, Oracle NetSuite, Accounting Seed, Slack, JIRA, Hubspot, PipeDrive, and Zendesk Base.
The integrations will enable seamless integration for Krow beyond the Salesforce platform, enabling Krow to market its software outside of the Salesforce ecosystem. The integration Hub will also include new API's that will enable customers to further extend Krow to other applications.
Resource Management
As with other vendors Krow has continued to enhance resource management capabilities.  In the latest release, resource managers are able to see any scheduling conflicts as they make changes in real-time. This feature ensures that conflicts are identified before schedules are firmed up and consultants informed.
In addition there is a new project Gantt display. This calculates and displays resource availability alongside project tasks. It is further enhanced with the ability to drag and drop resources to tasks.
Project Forecasting enhancements
There are enhancements to revenue forecasting capabilities. It is now possible to compare forecast and actual figures across more pieces of financial metrics. These include: retainers, recurring payments, time & expense, fixed fee, % complete, instalment and milestone billing.
Improved transparency
With more calls for transparency from clients Krow has added a new project status report. Visible to clients it shows a real time view of the project status across all relevant pieces of information. The report can include: overall status, completed and upcoming tasks, hours and burn, risks and issues.
While it isn't clear how configurable this is, some Krow users may not wish to share all of this detail. Importantly, however, the new report does not require a Salesforce login but is delivered through a simple URL delivered to the customer.
Invoicing
Krow has also improved the invoicing functionality. There is now configurable templates and improved options for emailing invoices out to customers. As of writing, however, no details were available. There is also support for mass invoice generation for those businesses that require such functionality such as subscription billing.
Enterprise Times: What does this mean
Krow Software is often the forgotten PSA solution on the Salesforce platform. It does receive solid reviews from its customers and has continued its growth year on year. It often seems as though the company is content with maintaining that steady growth, improving its software and its customer base year on year. Is that sustainable? With other noisier competitors out there, it could become a risky strategy. However, it could do more to help itself during 2019.
While it has looked back on a successful 2018 there is also no indication of what it will deliver in the year ahead. For example, how will Krow Software look to extend its PSA solution and will it integrate Salesforce Einstein in any way?