John Fowle is Vice President, Corporate controller at Welltok. Welltok is a leading SaaS company that delivers solutions to promote consumer health. Enterprise Times (ET) interviewed him at Sage Intacct Advantage 2018 in Nashville.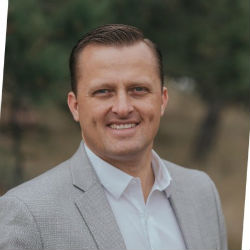 Fowle first explained what Welltok do: "Our business types falls into 3 categories. We're largely a SaaS company, which is pretty straight forward. What we like to say is we have what we call SaaS enabled services. We have a subscription that provides data and analytics and insights and so forth into the population that our various customers are responsible for managing.
"Then, we offer additional products and solutions that allow our customers to actively target and email, phone, text, voice, internet, click notifications, you name it. Our customers then can go a step further and say:  now that I understand my population I want to run a specific campaign of text messages or outbound phone calls or whatever. "
How did Welltok come to select Sage Intacct? "Welltok was founded in 2009 and up through June of 2014 we used Quickbooks. In July 2014 we converted to Sage Intacct, and stayed with Sage Intacct for four and a half years."
What has happened since?
Fowle joined after the decision and implementation. Like many other companies, Welltok's Sage Intacct implementation is at the heart of the finance team, but they have added on other applications over time. ET asked him what those other applications were.
"One of the things that I really value about Intacct is its ecosystem. Sage Intacct has a phenomenal ecosystem as demonstrated by the hall downstairs; all the different providers that have seamless integration with the platform. For travel and expense, we use Concur. We use Avalara for sales tax. We use Adaptive Insights for budgeting, forecasting, planning and reporting. We've implemented AssetEdge for all of our fixed asset accounting. We'll probably continue to do more. We've taken full advantage of the ecosystem and are always looking for additional optimizations.
As a SaaS vendor have Welltok integrated its own solution?
As Welltok is a SaaS vendor itself, ET asked Fowle if it had integrated Sage Intacct into the Welltok applications?
"We have not, that is the probably 3.0, we are at 2.0 today. A lot of our revenue comes from member specific data and activities and so forth. One of the evolutions that we have on our product road map is how do we get Intacct talking to our platform? How can we get Intacct to actually integrate with our platform so some of the usage based billing that we do can be more automated and can directly come from our own tools? Today, it is all manual, exports and Excel with pivots and vlookups. Down the road the integration is definitely something that's on our road map.
Considering the potential advantages one wonders why Fowle hadn't considered integrating already. Was it because Welltok and its software was evolving and the integration might need to change frequently?
"Not because of that." Fowle replied. "What's different about Welltok and what we're doing really well is creating a market in a category that doesn't exist today. When companies create platforms or they create data analytics and so forth, that's a market that exists and people can understand it. Companies are coming out with something better, quicker.
"Welltok is actually creating a market that doesn't exist. Our product development is largely addressing the need and desires that our consumers have. Unfortunately, that will take precedent over accounting and financial stuff, but it's definitely something we recognise as a road map item because there's no way we can scale.W
Welltok is not standing still
Welltok completed the implementation several years ago. What has Welltok changed or improved in the last year?
"I don't know that I would say improvements, but our big investment over the last 12-18 months has been the contract module. Historically, it's been excel spreadsheets,  post-it notes and scribbled on the board. We needed a tool that we could put all of our active subscription-based contracts into and have assurance that billing and revenue would post as planned.
"For for us that was a huge investment as a private company. We early adopted 606, which is for private companies, not normal. But we wanted to early adopt just to make sure that we had better line of sight and were able to put that significant conversion behind us.
ET asked if he had any plans to improve in the next year.
"I feel really good about what we've done with the ERP and it's setup. I think we want to continue to examine the ecosystem and understand what other partners of Intacct (there are) and where we can we find value in some of their products and services."
The Challenges
Sage Intacct is already solving Fowle's challenges, what are the latest business challenges?
Fowle answered: "Contracts has solved a big problem. To be able to load that contract and bill and do revenue recognition. In some instances for simple revenue recognition patterns and some instances very complex revenue recognition patterns. To be able to automate that has been transformative. I think in the go forward state, I've got to find a way to build integration directly to our platform so the usage phase elements of our business or we use the term, 'SaaS enabled services.' The SaaS enabled services which are usage based billing can be automated in the system. That's where we want to take the future. "
For some companies an ERP solution not only helps the organisation it also makes a difference to its customers. What customer problems has Intaact software solved?
Fowle replied quickly: "It's accurate, timely, consistent billing. It's billing to a contract. If I lose resources and tomorrow someone starts, the institutional knowledge remains in the system, not with an individual. I think that's key, we can really pick up where we left off."
It is a view that helped accelerate the importance of CRM for sales teams. That the same benefit applies for some finance teams should not come as a surprise.
What would he like to see in Sage Intacct
Fowle is convinced that he has the right applications. However rarely is any application perfect and ET asked him what is missing from the ERP solution. Fowle succinctly amswered:
"Mobile technology. Sage Intact does not have an app. What's interesting is Concur. Concur has a great mobile app. When we're asking our employees to approve requisitions or approve invoices or approve a credit memo and so forth, today it's all manual. What would be awesome would an application for our folks who are travelling. I could get a push notification that says, 'You have a requisition to approve, you have an invoice to approve or a credit memo to approve.' I think a mobile solution would be a pretty awesome thing. "
Sage Intacct does have mobile capability, ET asked him to clarify.
"You can view stuff. You can open up a browser on your phone. It gives you a mobile browser, but it's not a true app."
What does this mean
In many ways Fowle is a typical Sage Intacct customer. He is happy with the solution and is engaging with the ecosystem to find other products that he can use to improve efficiency. In selecting Sage Intacct he has found a solution that he can grow with. He also knows that Sage Intacct listens to its customers and it may reconsider its decision to deliver a mobile app.