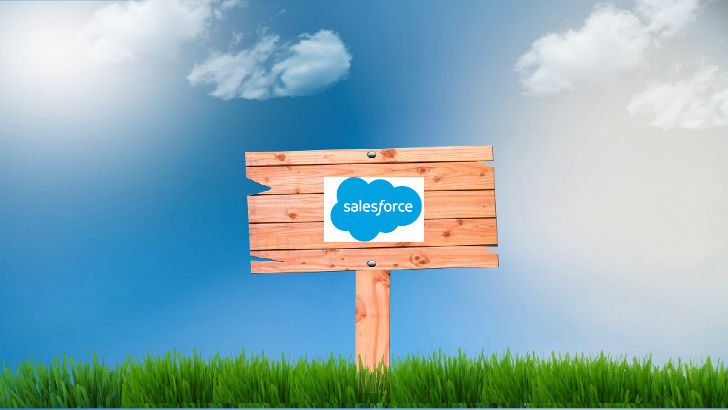 With just over two weeks to go until Dreamforce 2018 Salesforce is already announcing some of the enhancement to its products.
It has announced three new products for Sales Cloud that will enhance the sales and marketing functions of an organisation.
High Velocity Sales.
Salesforce Pardot is AI powered.
Salesforce Billing.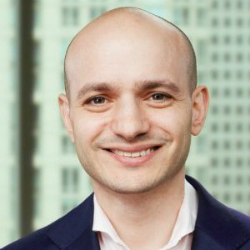 Adam Blitzer, EVP & GM, Salesforce Sales Cloud commented: "Automation, integration and speed are essential to business success in the Fourth Industrial Revolution. By extending our Sales Cloud platform with faster prospecting, flexible billing and intelligent marketing automation, we're providing our customers with a comprehensive and unparalleled lead-to-cash platform."
Salesforce is inexorably creeping its functionality across a wider area. With the launch of Salesforce Billing, how long will it be before it looks to acquire or develop a full finance solution, or even an ERP. It is also promising big reveals at Dreamforce. Is this a teaser for it?
High Velocity Sales
Salesforce is extending the functionality of Sales Cloud to enable the introduction of sales methodologies direct into the application. This new functionality now overlaps with app partners such as Altify who already offer this as part of its solution. The new Salesforce features improve automation and leverage Einstein lead scoring. The aim is to reduce the 68% of time that Sales reps spend on tasks other than selling. (Based on State of Sales Survey, Salesforce 2018).
Using Sales Cadences managers (or the Salesforce administrators) are able to create customized, pre-built activity sequences for their sales team. These can be detailed down to what to say next and what to do next. These techniques have been used in call centres for years, Salesforce is extending it out to the wider sales ecosystem. The challenge for managers is to identify the best practise to follow for these sequences, this is something that Salesforce has not announced. It is something that Altify do offer as a differentiator. However, for onboarding new staff quickly and making them productive in some environments, it will prove a powerful tool.
It has also extended the use of Einstein Lead scoring and sales cadences within Sales Cloud. These now help to generate Work Queues based on their insights. This enables sales reps to work on the best opportunities within their pipeline and spend the most time on the optimal target customers.
Both Sales Cadences and Work Queues will be generally available in February 2019. Pricing is available on request. More information on the next features are available in a blog.
Salesforce Billing
Salesforce has extended Salesforce CPQ with Salesforce Billing. Developed using Salesforce Lightning it completes the next stage in the Quote to Cash cycle. For services businesses Salesforce has included a recurring billing option as well as support for usage based pricing. It has also added flexible billing to enable companies to bill when goods are part shipped or projects reach specific milestones.
Three main elements of Salesforce billing are:
Usage-Based Pricing: Sales reps are now able to send quotes, raise orders and contract on the consumption of services or products.
Evergreen Subscriptions: This automatically renews customer contracts at specified intervals. Automating the renewal process and reducing the manual overheads.
Flexible Invoicing: This allows the company to send invoices at an appropriate time during the contractual delivery phase.
Salesforce Billing is generally available today. Evergreen subscriptions are in beta and will become generally available In October. Usage based billing will be in beta from October 2018 and generally available in 2019. Pricing is available on request. More information is available in a blog.
These extensions enable customers to bring the invoicing process closer to their sales and delivery teams. However, at some point they need to integrate with the back end finance solution. One company that may have a head start on this integration is FinancialForce. It offers a Finance and PSA on the Salesforce platform. Last year it announced deeper integration with Salesforce CPQ. It announced in June that it would have more integration with Salesforce CPQ around contracts as well as improvements to revenue recognition.
AI powered Salesforce Pardot
Einstein is slowly being embedded across the Salesforce ecosystem. The latest to benefit from the AI engine is Salesforce Pardot. The AI draws insights from marketing information and delivers them to sales teams to establish a better connection between the two functions. The AI works across both marketing and sales data sets, analysing and surfacing insights from marketing and sales engagements at a individual customer level.
Salesforce Pardot is now powered by Einstein and Lightning, aligning marketing and sales teams with AI-powered campaign insights and behaviour scoring to deliver smarter, more personalised customer experiences. New features include:
Einstein Campaign Insights : Einstein identifies which campaigns were most successful based on content or subject line engagement.
Einstein Behaviour Scoring: As prospects engage with marketing campaigns, Einstein is able to analyse that data using engagement history to identify which prospects are most likely to purchase. These insights are then passed to sales teams who can prioritise their efforts appropriately.
Pardot in Lightning will be generally available in October 2018. Einstein Campaign Insights and Einstein Behaviour Scoring for Pardot Einstein are currently in pilot and are expected to be generally available in February 2019.
What does this mean?
These are important functional improvements to Sales Cloud, but they are not in themselves big news which is why Salesforce has released them before the deluge of news that Dreamforce will deliver. The Salesforce Billing announcement is one that might signal that first step that Salesforce are delivering something in the operational space. Whether it does that through acquisition or developing something itself, is not clear.
Financial Force itself was up for sale by its main investor Advent International (through Unit4) earlier this year. However, they now seem to have withdrawn from attempting to sell both Unit4 and FinancialForce. Does this signal that Salesforce are looking to make an acquisition? Dreamforce is a time where deals can happen. It was only last year that the conversations between Rootstock and Kenandy started.
The other option might be to acquire Sage Business Cloud Financials (Sage Live) from Sage. With Stephen Kelly having left the company it might decide to focus efforts on Sage Intaact which is having great success in the US, and is looking to internationalise.  Alternatively, if Salesforce has now created invoicing, perhaps it sees that it might even create a general ledger itself. Though this could jeopardise its succesful relationship with Workday and others.