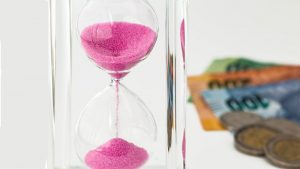 Time is running out for companies to streamline their revenue recognition processes. FinancialForce has just deepened integration with Salesforce CPQ. The purpose of this is extend its revenue recognition functionality to include information from that product.
This is an interesting move that will deepen the relationship with Salesforce. It ties it closer to the platform and will also assist companies in providing the compliance reporting for the new regulations.
But isn't Revenue Recognition for Finance
It might be a financial control that the finance team has to report on under ASC 606 and IFRS Revenue Recognition standards. However, the process starts with sales. If the pricing and deal structures are not structured in the right way it makes revenue recognition harder for the finance team. Additionally, for some companies there is a point in the process where a contract may be orally agreed but not yet signed where revenue recognition could apply. The CPQ solution is aware of that before the finance one. This integration should flag that for possible recognition.
In integrating FinancialForce with Salesforce CPQ it should allow companies to deliver more accurate reporting. FinancialForce are now able to align new business models within finance to those used in the CPQ system. This ensures that the translation from opportunity to contact to compliance reporting is smooth.
Raphael Bres, Vice President Product Management for Financial Management at FinancialForce commented: "The growing services economy is phasing out the traditional 'order to cash' approach in favor of service and subscription-based business models, putting new financial reporting obligations on organizations. As the deadline for the new revenue recognition standards approaches, companies need a reliable solution to ensure they comply. We are continuing to work closely with Salesforce to not only deliver a comprehensive financial management offering, but to also ensure our solution remains responsive to emerging business models and centered around the customer."
So is this needed
The new revenue recognition guidelines are still causing some confusion in companies. There is a lack of understanding of the applicability as the regulation deadlines draw nearer. This latest offering from FinancialForce will make life easier for many companies. It streamlines a process that could be  complex and time consuming. A survey earlier this year by FinancialForce revealed that: "42% of respondents felt they should be more engaged with revenue recognition." That was a disturbingly low figure. With more regulations set to kick in next year it will be interesting to see if that figure has increased.
Customer are welcoming the change. Guy Sochovksy, CFO at NewVoiceMedia said: "As existing Salesforce CPQ and FinancialForce users, we are excited by the opportunity to achieve deeper integration of these two Force.com based solutions and bring together our data flows to deliver both greater business insight and rigor across our revenue recognition processes."
What does this mean
This announcement is good news for customers of both solutions. It is a differentiator for customers using Salesforce CPQ if they are looking for a new finance solution. Kori O'Brien, SVP, ISV Sales, Salesforce. commented: "Everyone and everything is getting smarter and more connected than ever before, and companies are looking to transform the way they connect with customers, partners and employees. By leveraging the power of the Salesforce Platform, FinancialForce provides customers with an exciting new way to align with new reporting standards."
What will be interesting to see is whether FinancialForce integrate their solution to other CPQ applications in the Salesforce ecosystem such as Apttus.
Disclaimer: Enterprise Times is attending Dreamforce courtesy of FinancialForce who paid basic travel and accommodation costs.