Allianz Risk Transfer (ART), part of Allianz Global Corporate & Specialty, has successfully implemented a blockchain prototype. This is for the existing global captive insurance program of an unnamed client.
ART worked with EY, Ginetta and Citi Treasury and Trade Solutions. The prototype demonstrated it is possible to simplify and accelerate international insurance transactions.
AGCS Board Member Hartmut Mai said: "We are currently seeing many blockchain applications in the financial services industry and we are eager to explore the potential of this exciting technology in the corporate insurance segment. The captive blockchain prototype is one further example of our commitment to leverage new technologies and drive innovation in insurance."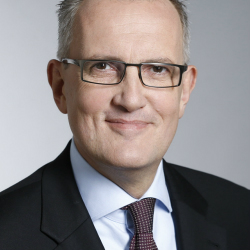 Captive insurance
Captive insurance programs are one of the more complex areas of commercial insurance. They are established by multi-national organizations which self-insure instead of purchasing insurance. Such 'captives' may cover over 100 countries and hundreds of millions of dollars of insured assets.
In effect they create their own self-insurance programs or 'captives' which:
pool together selected assets or insurance exposures from their global operations
collect premiums from each of their operating companies
pay out against claims as these arise.
As a "fronting insurer" Allianz partners with each captive's ultimate owner to administer each program. This exploits Allianz's international network in 210 countries and territories to comply with local regulations.
The relevance of blockchain
Blockchain technology is relevant because it connects all parties involved in a captive insurance program:
the captive's management
local subsidiaries
the fronting insurer
the payments system.
Blockchain, as a distributed ledger, shares unalterable data across the network of participants. It record transactions and data entries which participants can share in real-time across all users. This creates a faster, transparent, secure and efficient means of distributing information than is traditionally possible. Conducting business processing and recording transactions across multiple parties then becomes simpler plus it accelerates process as well as real-time transparency
The Allianz captive insurance blockchain
The business functionalities covered in the prototype included:
cash payments and cash transfer between countries
real-time access to tracked information
an intuitive/convenient user interface.
The ART line of business teamed up with EY (Ernst & Young), as the blockchain advisory service provider and digital agency Ginetta. Together they created the blockchain prototype for the existing captive insurance program of a long-standing ART customer with a global reach.
ART also joined forces with Citi Treasury and Trade Solutions. The latter provided the payment processing services related the prototype.
The Allianz captive insurance blockchain prototype, built on the Blockchain framework Hyperledger Fabric 1.0, focuses on two types of insurance policies – Professional Indemnity and Property. The captive insurance program was one with local subsidiaries in the US, China and Switzerland.
The prototype addressed three common process flows in the captive insurance cycle:
annual policy renewals
premium payments
claims submission and settlement.
It translated these processes into the distributed ledger environment. This decreased the time from start to policy, policy to premium and claim to settlement.
According to Yann Krattiger, Principal at ART: "Our captive insurance blockchain prototype demonstrates that regular transactions and cash transfer between fronting insurers and clients can be significantly accelerated and simplified. Automated processing replaces the exchange of thousands of emails and massive data files. Each process is transparent and can be tracked in real-time. Our customers benefit from increased speed, reliability and auditability."
Enabling the money transfers and the digital interface
To process the payments related to this blockchain prototype, Citi Treasury and Trade Solutions leveraged its CitiConnect Application Program Interface (API). This accepted payment instructions from the prototype which allowed Allianz to communicate directly with Citi. Starting in US dollars it extended into more markets within Citi's global network.
Ginetta designed the user interface which incorporated the requirements of both ART and its captive client. The interface make visual the core processes and, through the availability of real-time information, it enables interested parties to track progress of the different activities related to the captive client.
Before creating the user interface all processes of captive insurance management were reviewed, redefined and simplified. "With blockchain much focus is put on the technology, yet in reality perhaps 10% of the work is related to technology. The other 90% is rethinking the underlying processes and these in the end are all about people", said Alan Cabello, Project Lead and Innovation Manager, AGCS Central and Eastern Europe.
What doe sit mean
ART had already successfully tested blockchain technology in another instance. It had partnered up with Nephila Capital, to pilot the use of blockchain technology to transact a natural catastrophe swap, as well as elsewhere. In addition, Allianz SE is part of the B3i initiative (the Blockchain Insurance Industry Initiative), which itself recently launched a reinsurance blockchain prototype. Thus Allianz was not 'new' to blockchain implementation.
Where this prototype appears to differ to most is in the work invested in the interface design. As Mr Cabello points out, too many blockchains 'chase' the technology rather than the business problem. Though difficult to tell, not least because of the confidentiality of the captive client, ART's preparatory work ensured that there was a revision and rethinking of existing processes before implementing on the Hyperledger blockchain. The result demonstrated blockchain technology is able to improve efficiency in a international corporate captive insurance.
Whether others will be as diligent is unclear. Equally it is not certain that this prototype for one captive client is appropriate for other captive clients. Too often the fate of successful prototypes is they do not replicate. Protoypes, in effect, become too specific for repetition. Nevertheless, even if this should be so, ART (and Allianz) will have learned much.