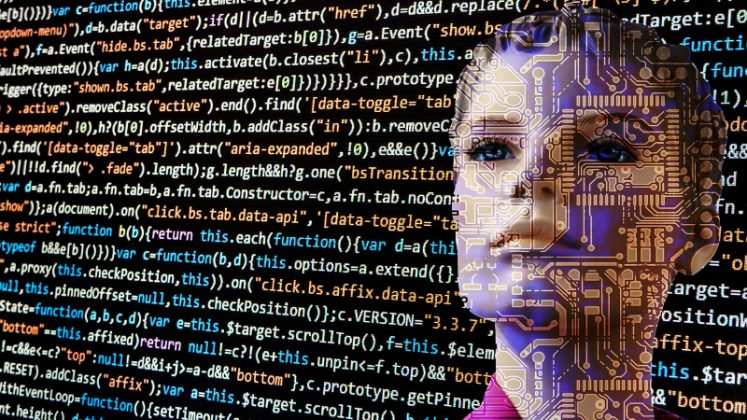 FinancialForce has announced its Einstein AI offering at Dreamforce. The news follows that Einstein AI is now generally available for both customers and partners under the name myEinstein.
Einstein was launched by Marc Benioff at Dreamforce last year with a lot of promise. Since then FinancialForce has worked to leverage the AI platform for its internal systems and consequently for its product. It has created an internal app called Pulse based on Einstein Discovery. Pulse draws in data from across the FinancialForce and Salesforce ecosystem. That data includes customer support cases, usage metrics, opportunities, survey data, financial data, communities, sales invoices and transactional data.
Customers will see FinancialForce take the learnings from Pulse and apply them to its PSA (Professional Services Automation) solution and its Finance solution. ET spoke to Joe Thomas, Evangelist – Analytics at FinancialForce about the new product.
So what will customers get
There is still a lot of work to be done between now and the production release for the product. Thomas demonstrated some dashboards that FinancialForce is using internally. Some of these dashboards are customer focused, others are more project focused.
Thomas demonstrated the attrition functionality. This uses a combination of Salesforce Einstein core machine learning and some myEinstein elements created by Financial Force. Thomas is enthused by the solution commenting: "That's the beauty of Einstein is that we can add our models to their models." He also added: "We can do it relatively quickly".
In fact, FinancialForce built their app in only a few months, between May and August. That time frame included the project approval, design and development. The dashboard within pulse now helps FinancialForce teams work out which customers are least likely to renew. It can then make proactive changes to the account management, increasing the chances of renewal. It is just one of the dashboards from Pulse that is likely to make its way into the FinancialForce product.
FinancialForce is leveraging Pulse to unearth critical insights about its customers. It can determine information around product usage, implementation rate, utilisation  and payment timing and the likelihood of that happening. This is where the product is evolving from what was previously capable with just financial information. It looks not just at the payment history but other factors too.
The example Thomas gave was of a customer that has historically paid on time. The machine learning algorithm detects a drop in communication through emails, less support calls raised, less employees using the solution and several other indicators. A customer that the finance solution using traditional reporting methods would determine as low cost, could have all the indicators of a non payer. If the accounts team are aware that the customer is less likely to pay, perhaps sometimes even before the customer, then an action plan can be put in place. FinancialForce will take these use cases and embed them into its product.
When will they get it?
FinancialForce Chief Product Officer Dan Brown commented: "AI-driven ERP will be the lynchpin to our customers' success. As experienced with Pulse, we will soon offer to customers a streamlined, agile system that optimizes actionable business outcomes through predictive insights that were previously unattainable. Our customers can expect advanced financial reporting with Einstein Analytics as well as advanced Einstein-driven insights embedded within FinancialForce ERP. By aligning our innovation with Salesforce's, we look forward in continuing to help companies use their data to predict new market opportunities and adapt to new business models faster than the competition."
The first sight of the Einstein capabilities should be in the Spring 18 release from FinancialForce. However, there is an issue that needs sorting. At the moment Salesforce would insist that customers purchase Salesforce Einstein to leverage these advantages. It is a conversation that is ongoing by FinancialForce with Salesforce. Thomas is confident that it will be resolved. It needs to be. Partners want to build apps that leverage Einstein, but not all customers will want to bear the costs of Einstein for a few additional insights. For those customers who want to leverage Einstein for their own analytics and insights the costs are likely to remain. But for those leveraging an app using Einstein, there should be a lesser charge.
Using software that has a fixed Einstein element means there is a danger that the cost becomes too much. Salesforce should not allow that to happen. For Einstein to be a success it needs customers to see the benefit for a reasonable cost. Once they have done so there is a better chance that they themselves will invest in myEinstein.
What does this mean
FinancialForce continues to be at the leading edge of Salesforce technology. It has proven its own software internally and is now ready to share the benefit with customers. It sees the ways in which customers use its systems and that knowledge is helping it determine what to develop next. Other PSA solutions on Salesforce are already delivering predictive and prescriptive analytics. FinancialForce has put itself in a strong position by leveraging Einstein Discovery.
What insights are available in the new release of both its finance and PSA solutions will be interesting. Each insight does need to be developed and besides the number it will be interesting to see what insights are surfaced.
Ray Wang, Principal Analyst and Founder of Constellation Research commented: "Companies seeking success in the growing services economy can benefit from a system of AI-fueled intelligence. Evolving business models require an instantaneous, real-time view of everything in an organization – from business operations to a focus on customers – including insight into surprise customer issues that need attention. Because customers now interact with a business in a myriad of ways and their happiness fuels renewal rates, having an AI-enabled ERP system can be a critical factor for success in the services economy."
As FinancialForce looks to grow its market share.  This advanced use of AI to deliver competitive advantage will be watched carefully by companies not using the software.
Disclaimer: Enterprise Times is attending Dreamforce courtesy of FinancialForce who paid basic travel and accommodation costs.