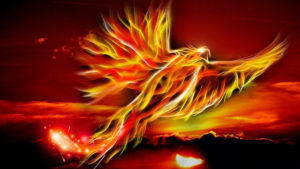 Ceridian has officially announced the launch of its cloud-based HCM platform Dayforce in the UK. The company already has a number of customers using the software in the UK. These are supported by Dayforce Europe, now renamed Ceridian Europe.
It already has two marque customers Halfords and Whitbread. Whitbread has been a customer since 2008. What is significant is that it has also announced a UK payroll. This should help it to win a share of what is already a crowded market. Dayforce is now one of the most complete employee solutions on the market.
But…haven't we been here before?
If this seems a little bit déjà vu it probably is. The company sold Ceridian UK and Ireland to SD Worx in 2016. The inference is that that partnership was not enough for the rapidly expanding company. It has decided that it will launch a new campaign on the UK market from its new HQ in Glasgow.
In 2016 David Ossip, Chairman and CEO, Ceridan said: "This partnership is a natural fit for our cloud growth strategy. Through SD Worx, we gain deep domain knowledge and regional expertise for global platform expansion and service delivery, and increased distribution throughout Europe and the UK. We are very excited with the investment and growth opportunities this partnership presents us with."
In the most recent announcement Ossip commented: "With the expansion of Dayforce, including the addition of native UK payroll, employers in this market have access to the same award-winning platform used by more than 3,000 customers around the world. By adopting one consolidated HCM solution, companies can transform HR processes on a global scale to better acquire, develop, schedule, pay, and manage their people."
It is only two years since Ceridian UK and Ireland was sold to SDWorx. The timing may be coincidental but a two year agreement for Ceridian not to enter the market seems small.
With the latest announcement, Dayforce Europe, formed in 2016 and made up of development, implementation and support resources will now include sales and marketing. It also becomes Ceridian Europe. The company is already recruiting for a marketing manager and Sales representatives (Source Glassdoor).
Dayforce HCM
Dayforce brings together HR, payroll, benefits, talent management, workforce management in a single platform. The addition of a UK based payroll should see it become a regular entrant on mid and large sized company long lists. Ross Tracey, Managing Director, Ceridian Europe commented: "The benefits of a single, real time solution for HCM are transformational and we're excited to bring this full capability to the UK market."
Tracey has been with Ceridian since 2009, first as CTO and then Managing Director at Dayforce Europe. Expect to hear a lot more about Ceridian in the next few months as its UK sales operation starts to grow.
What does this mean?
While Ceridian appears on the challenger quadrant in the 2017 Gartner grid it has not yet made its appearance on the Fosway 9-Grid Cloud HCM. SD Worx currently appears as a challenger. However, this announcement should see Ceridian make an appearance on the analysts grid soon as it ramps up its presence.
What isn't clear is how much investment Ceridian is making in the UK market. With its recent IPO it should have funds ready to invest in both the UK and other European countries. There is currently two sales positions advertised on Glassdoor. To make an impact against its competition it will need to hire more. This should still be supplemented by SDWorx. It will no doubt continue to sell Ceridian as a partner. This announcement may even help them as enterprises see Ceridian is serious about the market.