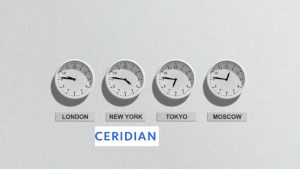 Ceridian has announced the terms of its initial public offering(IPO). The announcement follows the news last month that it had submitted a Form S-1 to the United States Securities and Exchange Commission (the "SEC"). Ceridian will make 21 million shares available at a price between $19 and $21. This should raise between $399 million and $441 million. At the same time it will raise a further $100 million through a private investment from existing shareholders, these shares will be purchased at $20 each.
Ceridian may also look to issue a further 3,150,000 shares for purchase within 30 days of the date of the final prospectus to the underwriters of the offering. Ceridian intends to list on both the New York stock exchange and the Toronto Stock exchange under the ticker symbol "CDAY".
Reducing debt
Ceridian has grown slower than its rivals in recent years and is looking to boost its ability to grow. It will use the proceeds to pay off its outstanding 11% senior notes that are due in 2021. It will also use the proceeds to service the interest payments for some of its other senior notes. This will free it up to reinvest from its existing revenues. The offering could raise as much as $583 million in total if all shares are offered and the mid point of the range is achieved.
Why is this different?
The major difference is that the current investors THL/Cannae Investors have agreed to invest another $100 million into the company.  This is unusual, but shows the confidence that the current investors have in the company. The expected final IPO pricing date is April 25th.
What does this mean
The HCM market is crowded and Dayforce, Ceridian's offering is seen as a challenger in Gartner's HCM quadrant, G2 Crowd place it as a leader in the mid market. The funds raised will relieve some of its debt burden and let it invest in further expansion. With the backing of its existing investors the IPO should be successful.
However, it is a gamble that will place the company under an increased level of scrutiny. David Ossip, CEO will need to demonstrate how he intends to accelerate its growth and increase Ceridian's market share. The new shareholders may not be as friendly and supportive as the current ones.