Workday has followed last weeks acquisition on Rallyteam with the acquisition of FP&A vendor Adaptive Insights for $1.55 billion in cash, including the assumption of $150M in unvested equity issued to Adaptive Insights employees. It will be funded from the balance sheet.
The announcement will halt the IPO proceedings that Adaptive Insights had started last month. That had valued the company at around $705 million. Are Workday paying too much? They are certainly paying a premium to take control of what is one of the leading independent business planning software solutions.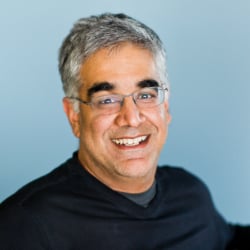 Aneel Bhusri commented: "Adaptive Insights is an industry leader with its Business Planning Cloud platform, and together with Workday, we will help customers accelerate their finance transformation in the cloud. I am excited to welcome the Adaptive Insights team to Workday and look forward to coming together to continue delivering industry-leading products that equip finance organizations to make even faster, better business decisions to adapt to change and to drive growth."
The deal is expected to close in the third quarter this year, ending 31st October, 2018. Tom Bogan, the current CEO of Adaptive Insights will report directly to Aneel Bhusri. At that point the Adaptive Insights platform will evolve to use the Workday in-memory database for all of its business planning functionality.
Why now, why this company?
Petros Dermetzis, Chief Products Officer answers some of pertinent questions in a blog. On the why question he states: "The addition of Adaptive Insights will help fast-track our financial planning roadmap by 2+ years, and will equip customers with an even more dynamic, interactive, and collaborative solution that, when paired with our own industry-leading financial management, HR, and analytics products, will be a winning, cloud-first combination nobody else can offer."
What isn't clear is what the other ERP vendors will make of this acquisition. Adaptive Insights also integrates to Oracle, SAP, Oracle NetSuite, Sage Intacct, Microsoft Dynamics, QuickBooks, Salesforce.  Rob Hull wrote in a supporting blog: "we will continue to provide the same strong integration to other systems that we have always provided, giving our customers freedom of choice while simultaneously offering a complete portfolio of leading cloud applications."
Some of those relationships are likely to continue however, it is difficult to see that Workday will spend many development dollars on integration to SAP or Oracle. With Workday looking to open up its platform to other software vendors other integrations to mid tier ERP solutions are likely to remain and be developed.
Tom Bogan, CEO, Adaptive Insights commented: "Joining forces with Workday accelerates our vision to drive holistic business planning and digital transformation for our customers. Most importantly, both Adaptive Insights and Workday have an employee-first and customer-centric approach to developing enterprise software that will only increase the power of the combined companies."
Workday Planning
Workday only announced its planning software in 2016. So why buy another financial planning software now. Aneel Bhusri explained: "Workday Planning will now focus on workforce planning". This will leave Adaptive Insights to concentrate on both the Financial and Sales planning roadmap.
Initially, the two operations will remain separate with Bhusri commenting: "We plan to have Adaptive Insights as a stand alone  company". However, there are enormous synergies between the two companies, especially the Enterprise sales force that Workday has. There is only a 10% overlap in the Workday Financials customer base with around 30 joint customers. Workday plans to unleash its global sales force with Adaptive insights to win further business in the FP&A space. For companies looking to get a best of breed solution, this will be very attractive to existing customers.
What does this mean
Rob Hull, Adaptive Insights comments in a supporting blog: "Together, two cloud leaders will combine as one to enable customers to better plan, execute, and analyze their businesses through a portfolio of best-in-class applications. Integration between our applications already exists and will only get deeper over time."
More importantly for Adaptive Insights, it will enable them to grow faster. While its original plan might have been through raising funds in the IPO. Adaptive Insight will now leverage the Workday global reach. Bhusri commented in the analyst call: "We see a tremendous opportunity to accelerate growth." It is a lower risk strategy for the Adaptive Insights leadership. It should enable Adaptive Insights not only to sell to existing Workday customers but the functionality may help open up more finance sales for Workday.
The integration with Salesforce could be one of the reasons for this deal. Workday has a close partnership with Salesforce and Adaptive Insights launched Adaptive Insights for Sales earlier this year. This will bring together sales, HR and finance with planning in a very string combination that Workday will help win further deals.