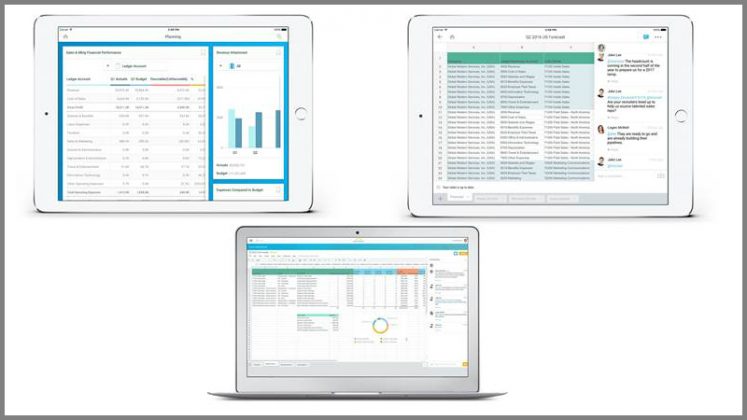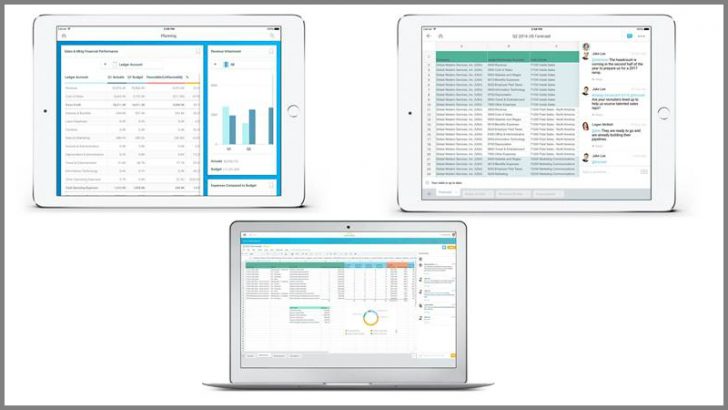 Workday announced the new Workday Planning solution at Workday Rising this week. Enterprise Times spoke to Carolyn Horne, RVP UKI & Country Manager and Grant Currie, Sr Director, Corporate Communications EMEA of Workday. This shed some light on why Workday are so excited about the new software.
Meeting the challenge head on.
For many companies annual planning and budgeting is a headache. This was partly resolved by financial planning solutions that bolt on to their general ledger accounting solutions. Most large corporates use these and they have helped to reduce the risk during the planning cycle. They are rarely perfect and often need supplementing by spreadsheets. Many of those spreadsheet relates to people. Staff is often the highest cost in a business. Understanding the future increase in costs due to regulation, re-assignment or growth is well beyond the capability of most financial planning or HRM solution. In fact, a 2014 survey by the Human Capital Institute found that 90% of companies use spreadsheets for workforce planning.
This is where Workday has an advantage over many other solutions. It's data store contains details not just of the financial information for a company, but also for its staff. This means that the new planning solution is not just a financial planning one, but also aids in the planning for human resources as well. Not only has Workday developed a financial planning tool, they have also integrated the complete HRM planning, including costs into it as well. Workday is leveraging its "Power of One" marketing tag line as it starts to bring additional functionality to its Finance and People solutions. Any announcement covered the new Learning Management System (LMS) solution it is introducing.
Why accountants will like Workday Planning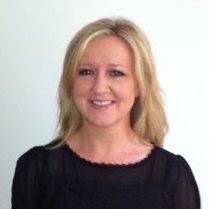 In April 2015 Workday completed the acquisition of Gridcraft. This release is the culmination of the Workday effort following that acquisition. Currie commented: "The basic premise was to take the Gridcraft acquisition and reengineer it onto the Workday platform.". What Workday has completed the integration of the Gridcraft collaborative spreadsheets solution and given it a specific purpose. Most of the functionality from the original solution was included. This includes functions such as NOTIFYIF and NOTIFYIFS.
These were two favourites of Sayan Chakraborty, a founder of Gridcraft and now Vice President Software Development at Workday. He explained them saying: "One function, NOTIFYIF, let you sign up to receive a notification if a value changed above or below a certain threshold or met a condition.". The other "NOTIFYIFS, which will trigger a notification if multiple conditions are met". Within the planning process these are powerful tools. They are not the only ones.
The Workday Planning solution as Grant Currie said is "Highly collaborative, notifications and alerts (are created) where things are being changed so that people can work on them and make sure that there are no issues with version control." That version control is impressive. As a collaborative solution it lets multiple people work on the same spreadsheet, but it is also possible to merge versions with each other should it become necessary. How this is controlled and actually works in practice is difficult to say though.
The key thing is that companies will be able to plan staffing changes using the same figures that are used by accounts and vice versa.  As Horne commented "We are giving them that ability, but within the control of Workday, you've got that integrity there. This is the first time that this has happened in the industry combining transactions, analytics and planning altogether in one place."
Scenario planning
Scenario planning is back in vogue at the moment. Perhaps this is because of the automation of many accounts tasks that systems now deliver. It allows accountant to focus on advising CEO's on the best possible path based on current decision making. We asked Workday how many years ahead the new solution allowed for. They responded: "In Workday 27 Planning you can generate and report on plans for Year + 1. Once you generate your plan for "next year" you can use Worksheets to model additional unlimited outer years. The plans, forecasts, scenarios in the outer years would exist within Worksheets and can be shared."
While this in itself is extremely useful, one cannot help think that some scenario plans will want to look at contingency changes that occur within a medium timeframe.  For example, the impact of Brexit upon economies whether it occurs one two or three years from now. There are some events that are forecast-able. Companies may wish to change their planning, or at least model it with changes set in the future rather than the now.
Horne summarized the scenario planning as: "The planning function allows different scenarios across all parts of the business, enabling you to combine data from HR and finance and actually do some forecasting and modelling combining all of that data." That data doesn't just consist of information contained in Workday. It is possible to bring in external data from additional supporting files and spreadsheet. "
The scenario planning was also used for supporting M&A acquisitions by the beta testers. Understanding the impact of staffing levels across multiple nations is never easy. Importing external data for deeper analysis helps to identify the required business decisions. This in turn can even help with due diligence. ) Horne believes that "It is a real differentiator for us supporting M&A".
Not just for corporates
Both corporate and government organisations are looking to take advantage of this software. Among the 50 organisations to have selected Workday Planning are CityMD, City of Orlando, and Netflix. Riaan du Preez, director, finance and HR applications, Netflix commented: "Utilising Workday's unified finance and HR system has helped us continually scale our global business, which is why it was important to be part of shaping a new approach to enterprise planning that further aligns our finances and people. We anticipate Workday Planning will extend the benefits of Workday, helping us improve consistency of data throughout the planning process and analysis of actuals versus forecasts."
Quarterly re-forecasting and even monthly re-forecasting are possible for some companies now. These forecasts can cope with a change in personnel, either foreseen or unforeseen. For example, the impact of losing a revenue generating team is quickly recalculated. There is no longer the added process of exporting and working on data within a separate financial planning application. A far stricter control can be kept on staffing as well. For instance, the impact of pay reviews can be seen quickly and far more accurately on the bottom line.
Is there a downside.
This  is not a standalone solution. For companies already using Workday and who have not invested in financial planning tools few will ignore it. However, there is an uplift in cost for customers though, as it is separately priced. Workday never reveal their pricing. Negotiations are held for each project individually.) Companies that already have financial planning alongside their finance solution are unlikely to suddenly jump ship to a new platform. However, they should carefully consider how much effort among management goes into creating those staff cost spreadsheets every year.
One wonders why Workday has not previously developed the solution. That is probably the benefit of hindsight. Mike Frandsen, executive vice president, products, Workday explained: "Workday Planning has been a top request from our customers and we're delivering on our promise to build an innovative planning system that works seamlessly with their existing Workday data. With Workday Planning, customers – for the first time – will have a unified, collaborative, and continuous view of their business so they can make real-time decisions regarding their organisation's future, and ultimately drive performance."
Creating this was not easy. However, Workday's advantage is that they have the data, both HR and Finance in a single location. What they didn't have was the collaboration technology to make it work. Gridcraft provided that collaboration technology. Although it has taken 18 months to integrate the software initial customer feedback is positive. The next question to ask Workday is what the collaboration tools will enhance next.
Conclusion
There is little negative to say about this new feature from Workday. It provides a seamless solution that previously was fulfilled by two separate solutions. Those solutions were temperamental at best. Workday Planning also makes Workday Financials far more attractive than it was because it is now a far more complete financial solution. In the last results announcement, Workday Financials was included in a third of the pipeline. What that increases to will be a measure of success against this announcement.