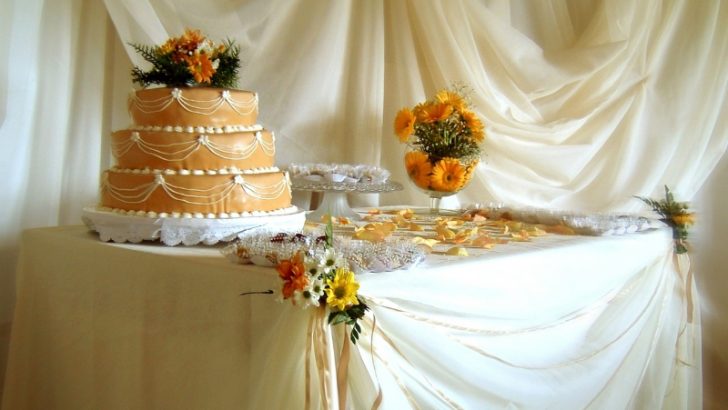 Infor has announced the creation of the Infor Partner Help desk. While this will directly benefit its partner channel, customers will be the indirect beneficiaries. Over the last few months Infor has made several changes to its channel proposition that will make it more attractive in the war to retain and attract new partners. At Inforum in New York, they also announced a new initiative to help partners with brand awareness by leveraging their PR relationships in each country.
The Baan legacy proves its worth
So where is Infor finding this expertise and availability from? In 1995 Baan, one of the leading ERP companies at the time, set up an office in Hyderabad, India. This eventually became an Infor centre of excellence, after Baan went through several changes in name and ownership. Subsequently, the expertise based in India will initially only support the Infor LN product (once of Baan), Infor Syteline and Factory track. Availability of support for Enterprise Asset Management (EAM) and Product Lifecycle Management (PLM) is intended before April 2017. Other applications such as Infor M3, Infor Optiva, Infor Public Sector Suite (Hansen) and Infor Warehouse Management System (WMS) will follow later next year. Infor is aiming to offer its horizontal market products such as Infor ION and Ming.le from launch.
The Hyderabad office has 1500 consultants, and the initial trial worked with a select group of channel partners in Europe, Asia and North America. In EMEA this included Enterprise Softworx. Jane Thomson, Managing Director, Softworx commented: "The Infor Partner Help Desk provides a single point of contact for questions from the Softworx technical consulting and pre-sales teams and gives us another, but in this case, super-fast and effective, entry point to tap into the expertise of Infor. The program has resulted in infinitely better output and increased productivity in our consulting team, which can translate directly into better profitability and less unproductive time. Something that would usually have taken several days, with lots of frustration, is now being answered within 24 hours."
This also means an increase in satisfaction for Infor customers. Channel partners do not always have the answers to every problem. The knowledge that they have a group of expert advisors behind them adds a level of comfort. It also means that should a customer and channel partner be reliant on a specific individual internally, there is a fall back solution.
Collaboration is key
The purpose of this offering is not about delivering quick answers to questions but dealing with more in depth challenges. The press release notes that the help desk is available "via phone, email or Infor Xtreme". Infor Xtreme is the fault logging solution that Infor uses with both its partners and internally to track issues. It does not offer an instant message interface because in most cases it wouldn't be suitable.
The majority of support incidents are filed using the [email protected] email address. This allows supporting documents to be sent as attachments. The support team then contact the customer by email, phone and even WebEx. The latter allows them to use video conferencing and screen sharing to identify and resolve problems.
Limited availability
The program is available to those partners in "good standing with Infor". This requires an active agreement with Infor and all annual fees paid up. These annual fees will go towards funding the support. This means that the more Infor business that channel partners deliver, the more likely they are to use the facility. For new partners who are still learning the Infor products this delivers an immediate benefit.
Calls are logged 24×7 but the consultants only work between 06.30am and 11pm India Standard Time. This difference in Time Zones means US partners will only have limited opportunities to collaborate with the consultants. Infor says Hyderabad will answer all queries within 24 hours. We have asked if this means they are offering a seven-day operation. If not, this could result in further delay for customers in some time zones.
Channel partner are able to extend these hours of support for an additional payment. It is a little disappointing, though understandable, that Infor did not extend the service to the full twenty-four hours. Perhaps Infor will look to implement a follow the sun approach from multiple centres of excellence over time. This might even give North America coverage during their full working day. Thee existing service will be in English only. It has already said that Chinese and Japanese language support will come from its centre of excellence in Dalian, North East China. However, it has given no indication of when that will be.
Customers benefit.
Infor's move to improve customer support is welcomed. For customers it will mean an increased response to issues and improve the likelihood of projects being implemented on time and in budget.  While many companies have announced new partners over the last few months, Infor seems to be playing a longer game. In enhancing their channel offering they will cement the loyalty of their existing channel. They may also start to attract better quality to their fold.
There is no indication however, that this level of support will be available direct to customers. Larger corporates who contract direct with Infor are possibly already using some of the expertise. The support is initially restricted to only the Infor LN solution, though there are plans to expand this.
Conclusion
Arguably it has taken time to do this. Infor have merely leveraged their existing advantages for the benefit of their channel. It will be difficult for others to do the same. Few other ERP vendors have the same extensive presence that Infor enjoys. It also makes the Hyderabad operation more important for Infor. It comes at a time when the developers based there were likely to have been concerned by the reduction in bespoke development work with the shift to cloud.
The experience of the Hyderabad staff with multiple Infor applications is also useful. The team will support not just the new cloud solutions but also older versions that exist in on-premises solutions only. For customers with long standing problems, it just might be worth a call to their supplier to find out whether this opens up an avenue for resolution.
Jeff Abbott, senior vice president, global channel business unit, Infor is the architect of these changes. He commented: "The Infor Partner Help Desk is a truly innovative program that is designed to create an unparalleled level of support for our rapidly growing network of partners. By equipping our partners with the tools, resources and expertise, we want to help empower each of them to deliver a superior level of customer service that adheres to the quality of beautiful software with last mile functionality that Infor cultivates," he continued: "To date, all of the partners participating in the pilot program have been extremely receptive to the services and have responded with overwhelmingly positive feedback on the responsiveness and solution resolution capabilities delivered by the Infor Partner Help Desk team."