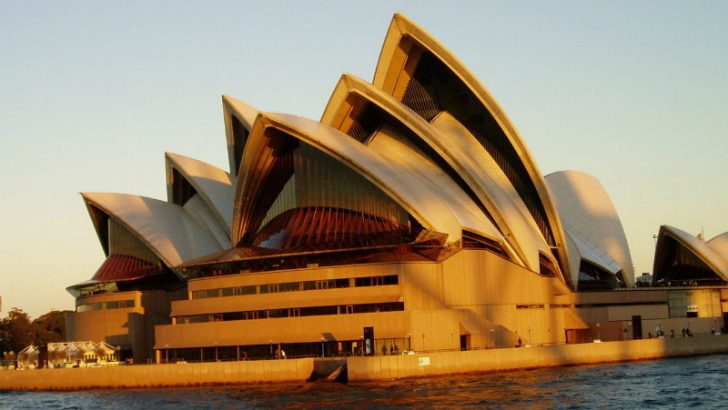 One of the flagship implementations spoken about by NetSuite at SuiteConnect Australia was REA Group Limited. REA are a multinational digital advertising agency that specialises in property. REA operates Australia's leading residential and commercial property websites, realestate.com.au and realcommercial.com.au. In Europe it operates through casa.it, atHome.lu and immoRegion.fr. It also operates myfun.com in China. In Asia is operates other sites through a subsidiary iProperty Group while also owning a significant shareholding in Move, Inc in the USA.
The company began in a humble garage in the eastern suburbs of Melbourne in 1995. Since then it has grown to have more than fifty subsidiaries, operates in 14 countries and 13 currencies.
A challenge shared by many
Companies who have grown rapidly through acquisition face the challenge of multiple and disparate accounting systems. In REA's case they had 26 instances of Sage AccPac. These accounting systems were themselves struggling with the volume of transactions that REA were experiencing. There was also a significant problem with consolidation of accounts. Processes that used to take hours now took days to complete. With every expansion, came a new set of problems to manage. After an evaluation period REA selected NetSuite OneWorld because of the multi-subsidiary management capabilities and its capability to meet the flexible and scalable needs of the growing multinational business. That they would create customisation easily to meet their specific requirements for each country was another benefit.
Annexa delivers on its promises
REA Group chose NetSuite partner Annexa to help resolve its issues. They delivered what was a complex project, on time and within budget. As Phil Moon, Finance Systems lead at REA group commented: "Annexa have made a massive contribution to the successful implementation of NetSuite at REA. They were flexible, adaptable and willing to go the extra mile to support us."
The NetSuite solution has been rolled out across 14 countries with Annexa and REA staff helping with the implementation. Each successful deployment eliminated the need for on-premises support for the accounting package at each location and brought greater control centrally. The solution went live in 2015 and a year later, REA are still a happy customer reaping the benefits of the cloud based solution.
All the benefits that REA needed
REA has seen a significant improvement in operational efficiency. This allows employees that were previously doing routine tasks to actually deliver business benefit. The finance team have reduced the revenue recognition tasks from three days to the click of a button. This previously manual task is now fully automated within NetSuite. With NetSuite in place, expanding into new markets is no longer the headache that it once was. It is now possible to do global accounts consolidation in real-time. This enables the business to expand without increased administration costs.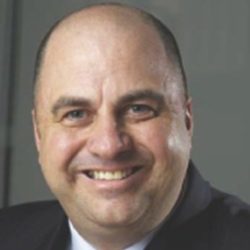 Norm Duce, Executive Manager, Business Services at REA Group commented: "REA Group's size and services are continuing to grow rapidly and it's vital that we have an ERP system which can cater for our various complex needs. NetSuite OneWorld is playing an important role in helping us realise these global growth aspirations by simplifying, consolidating and automating processes that once produced significant bottlenecks in our organisation's workflow. NetSuite OneWorld helps us to accomplish more, with less effort, freeing up time to focus on key priorities like delivering a strong customer experience and expanding globally."
Those new markets include Luxembourg, where NetSuite delivers multi-tax capabilities. That multi-tax capability ensures that each country is fully up to date with any changes, often a problem for legacy solutions without intervention. The growth is also accomplished without significant additional staff hiring. As well as delivering a scalable solution for REA it also delivers a single set of data that is reported on by country, subsidiary or globally.
REA has also opted for automatic upgrades. These are installed without any impact on the business. With all subsidiaries updated simultaneously, the risk of out of sync systems has vanished. Therefore, not all customers are happy with this approach as it gives customers no choice over which updates to take. This is an argument that will likely run and run. There can be significant benefits of upgrading quickly, not least security. For companies that customise their software, there is always a risk that something will be broken. Assuming add-ons are "built for NetSuite" is unlikely to happen though.
For REA, eliminating the need to carry out multiple on-premise upgrades is very welcome. Ross Spriggs, Managing Director at Annexa, added: "NetSuite OneWorld provides REA Group with greater power over its global financial operations and the flexibility to support its strategy for international growth. REA Group is the perfect example of how true cloud infrastructure can equip Australian businesses with the scalability to set the pace for other world markets and expand across borders to achieve international success. Annexa is delighted to play an integral part in REA Group's success."
Conclusion
A year ago NetSuite was announcing start-ups had successfully grown their businesses to become multinationals. Now it seems that larger and larger businesses are adopting NetSuite to solve their legacy ERP issues. Therefore, this is good news for NetSuite as they look to win larger and larger deals in the mid market. When the acquisition with Oracle goes through, it will be interesting to see how the two companies split the target markets. NetSuite works for small start-ups and appears to be successful at winning much larger businesses now. If NetSuite start winning business from traditional Oracle customers it will be interesting to see what the powers that be decide to do with their new property.